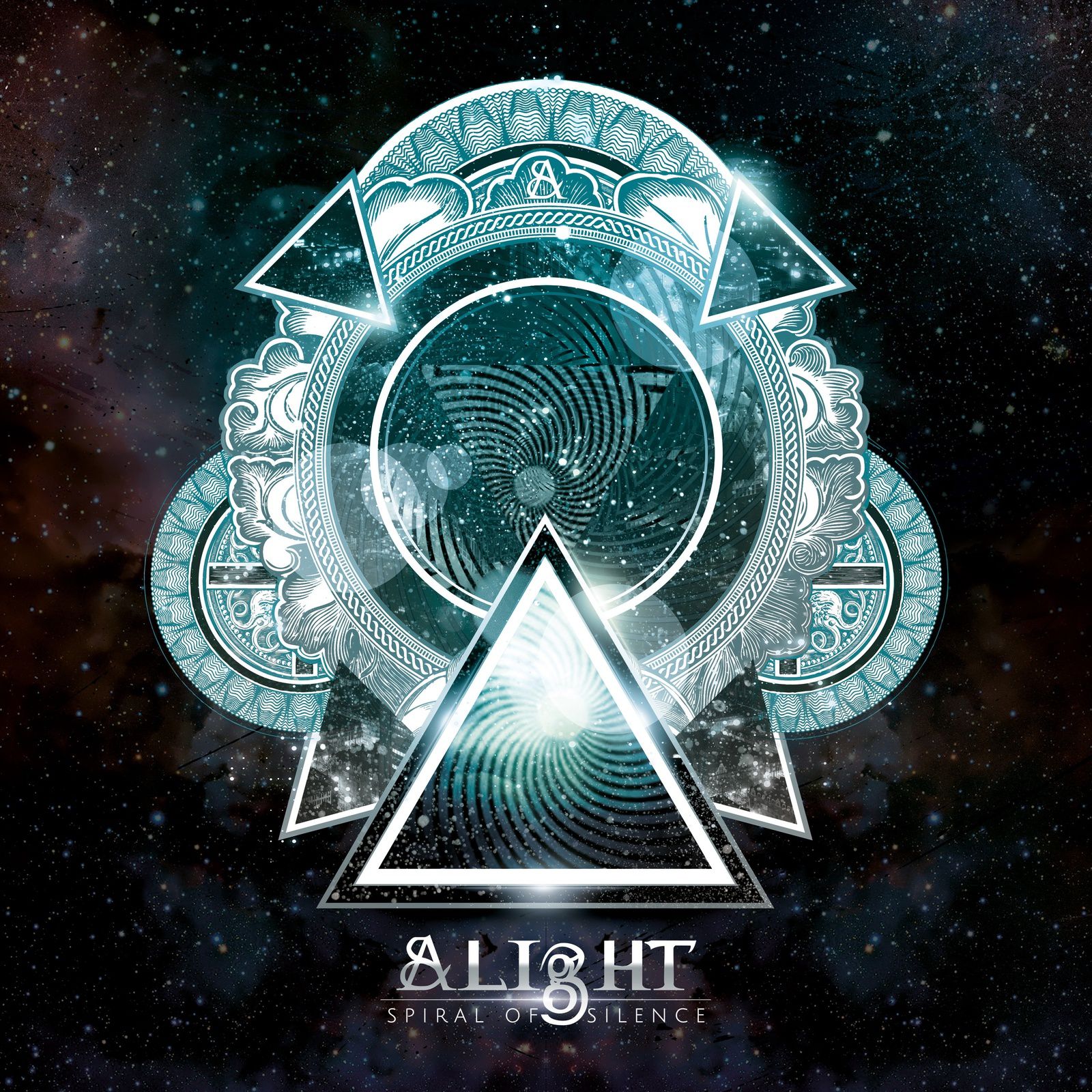 (7/10) It was the 90's peak of gothic metal and the evolving female-fronted symphonic metal some years later that acted as a source of inspiration for South Tyrolean drummer Mirko Montresor to start a band that he named Alight. This happened in 2005 and since then the release of the band's debut and some line-up changes took place. The latter has been the hinder for using the debut and several tours as a springboard for reaching a wider crowd of fans.
It looks like the stormy days are over here and now. The band from Bozen, Italy signed a contract with El Puerto Records and it's the sophomore album "Spiral of Silence" that will be available in the record stores almost nine years after the debut hit the shelves.
The band's second album features ten new songs, representing the earlier mentioned roots and inspiration. Tracks like the opener "Spiral of Silence" are good melodic metal tunes. Alight never gets too soft and sugar sweet. There is enough firepower for metalheads embedded in each of the songs without getting too heavy either. Guitars are present as well as keyboards create a melodic foundation for songs like "Psiche".
The album doesn't need a lot of loops to reveal some beauty. Tracks like the catchy "Lost in the Past" bloom immediately since one thing is for certain – the band has a great sense for harmonies and hooks. Last but not least the entire album sounds quite modern and I was reminded more than once of Swedish Drain STH in their "Simon Says"-days as well as I had to think of Lacuna Coil.
All in all I can conclude that "Spiral of Silence" is gloomy rocking record with songs that will not win an innovation award, but catches you with hooks and melodies, both hard to resist.
(7/10)
Tracklist:
Spiral of Silence
The Portal
Psiche
Lost In The Past
Walk To the Line
Roses in the Dusk
The Shame
Look Closer
Absence of Essence
Let Me Touch the Horizon
Label: El Puerto Records
Genre: Gothic Metal
Release Date EU: April 27th, 2018