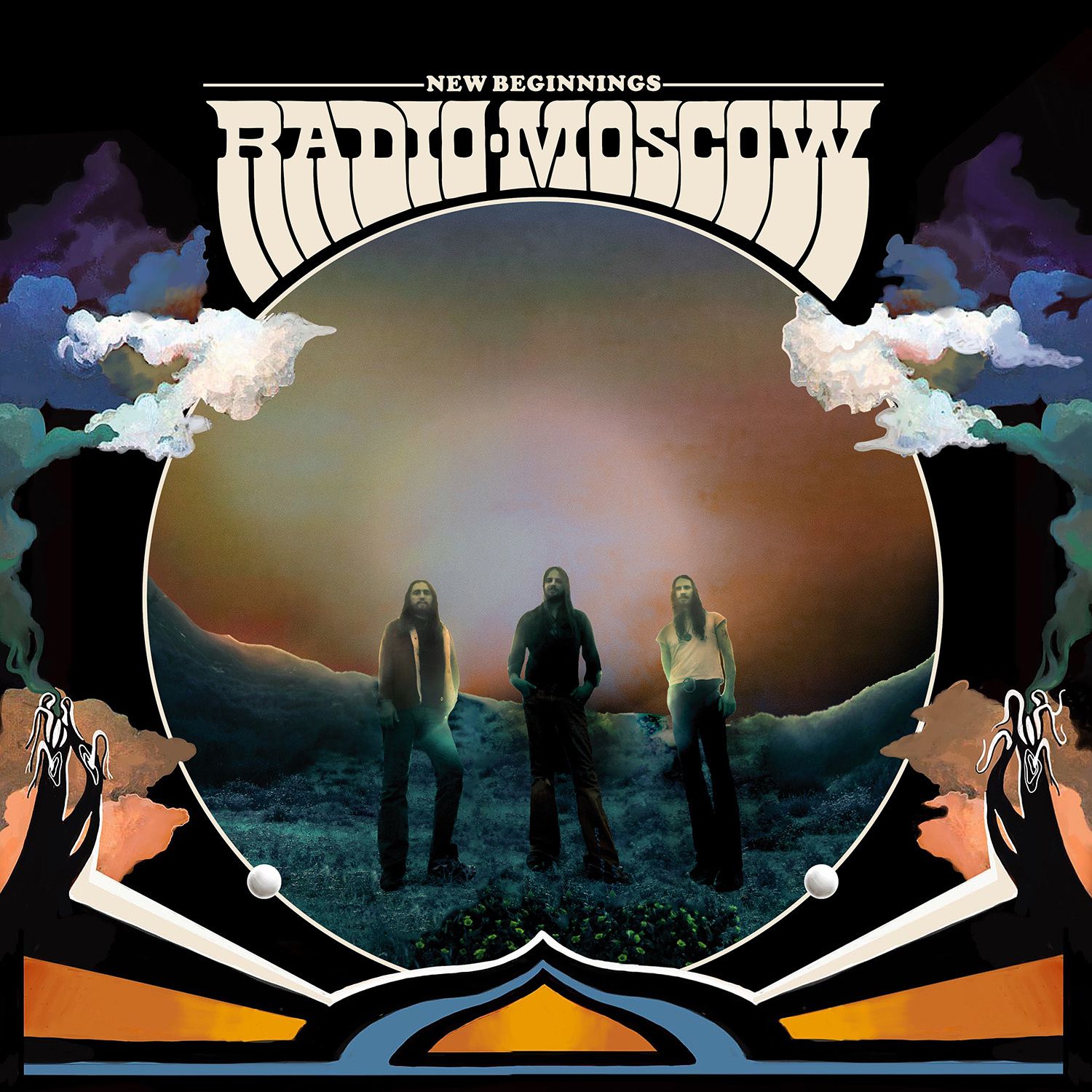 (7/10) Radio Moscow isn't a Russian radio station. It's actually a band that began to 'broadcast' rock music from Iowa to the world. In the meantime the trio moved to San Diego, California and releases their first album for Century Media; ten years after having revealed the self-titled debut.
"New Beginning" is the title of Radio Moscow's newest musical achievement and due to the new label, the naming makes a lot of sense. Musically the tree-piece band contains staying on the road of classic rock music, that embeds a strong psychedelic touch and bluesy vibe.
Sometimes it's a some Black Sabbath that shimmers through Radio Moscow's musical surface, but also Jimi Hendrix seems the be a strong influence ("No One Knows Where They've Been"). It goes without saying that Anthony Meier and Paul Marrone provide a powerful beat for each of the ten tracks, but it's Parker Griggs, whose voice and guitar makes a difference. His gently, but intensively, singing Stratocaster gives the album a special feel that catches the listener after having listened to a few songs.
Even though the longplayer might not bring a lot of new to the table it's still a very good thing that Radio Moscow is back 'on the air' again. This album comes with joyful and passionate rock music; not more, but also not less. This is worth seven points or, how the social media generation would say, "I like".
(7/10)
Tracklist:
New Beginning
Deceiver
Woodrose Morning
Driftin'
No One Knows Where They've Been
Last To Know
New Skin
Pacing
Pick Up The Pieces
Dreams
Label: Century Media
Genre: Classic Rock
Release Date EU: September 29th, 2017