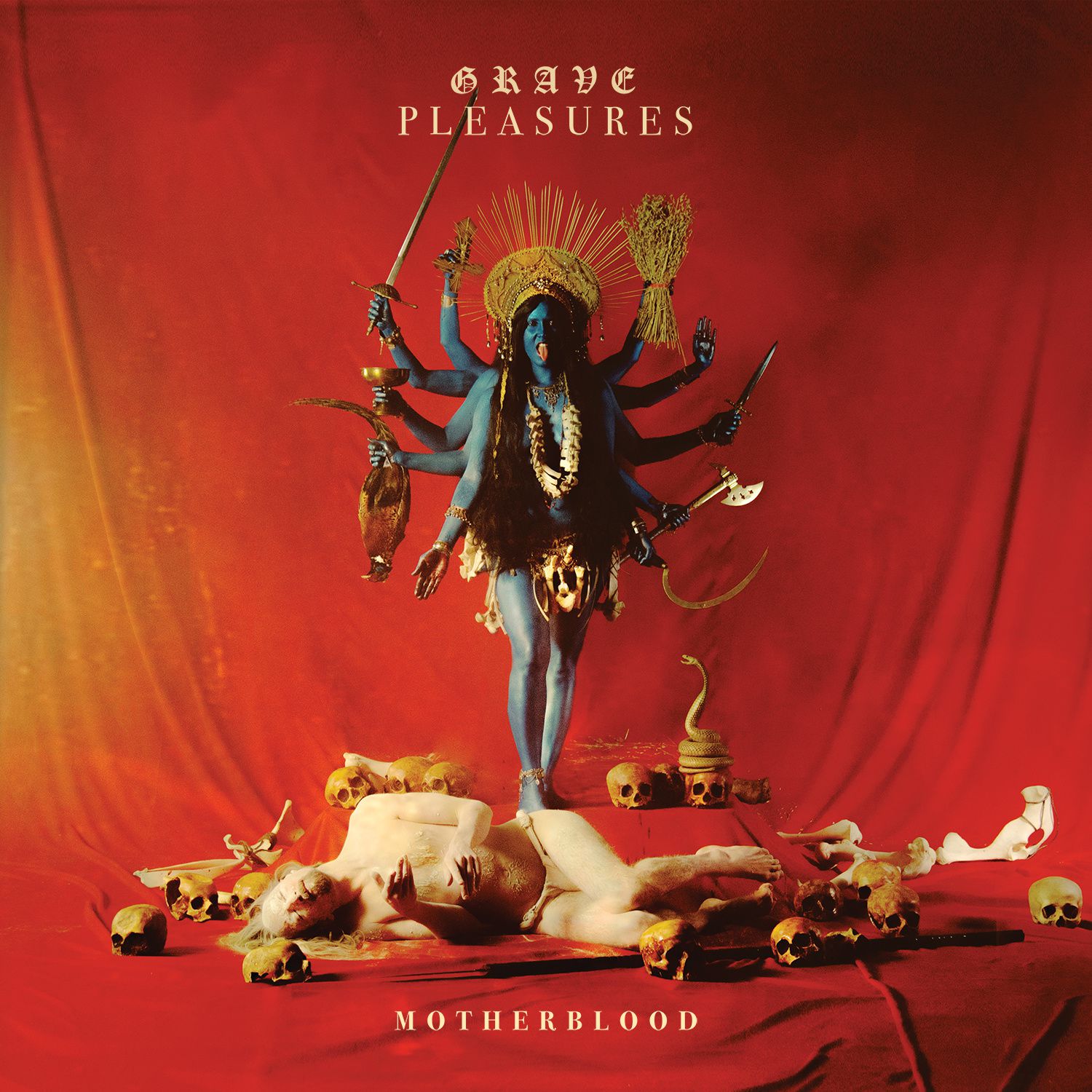 (8/10) Finnish rock outfit Grave Pleasure delivers their soundtrack for the dark season like autumn and winter right in time. The third album of the band this Helsinki-based band is an important one, having an impact on the future direction of this rock outfit. Fortunately things look pretty good since "Motherblood" became a big one.
Basically Grave Pleasure continues their journey through dark rock that's rooted in punk rock. The best references for Grave Pleasure's sound are Joy Division, Killing Joke and partly The Cure. The quintet doesn't interpret 'dark' and 'gloomy' as something that needs to be slo-mo. The tracks on this album are of a higher pace, including a post-punk approach. The darkness comes more from well-done undertones that are weaved into each of the tracks and it's the lyrics too that are a kind of danse macabre. The guys dig into the deepest fears of mankind. Demise and the apocalypse are main sources, acting as inspiration for lyrics like in "Laughing Abyss". Even a certain Fields Of The Nephilim vibe is included in songs like "Atomic Christ".
What comes with each of the songs is a great melody. It's hard to get fascinated by these tunes since the hooks do their job in a perfect manner. In that sense the album has almost a pop appeal. But I don't want to be misunderstood, none of the ten songs is even close to pop music. It's more that the songs are, based on their melodies, danceable ones that would work perfectly for an alternative club night.
The predecessor was already a good album and "Motherblood" prolongs this positive expression. Grave Pleasure can look forward to a bright future in darkness.
(8/10)
Tracklist:
Infatuation Overkill
Doomsday Rainbows
Be My Hiroshima
Joy through Death
Mind Intruder
Laughing Abyss
Falling For an Atom Bomb
Atomic Christ
Deadenders
Haunted Afterline
Label: Century Media
Genre: Post-Punk
Release Date EU: September 29th, 2017