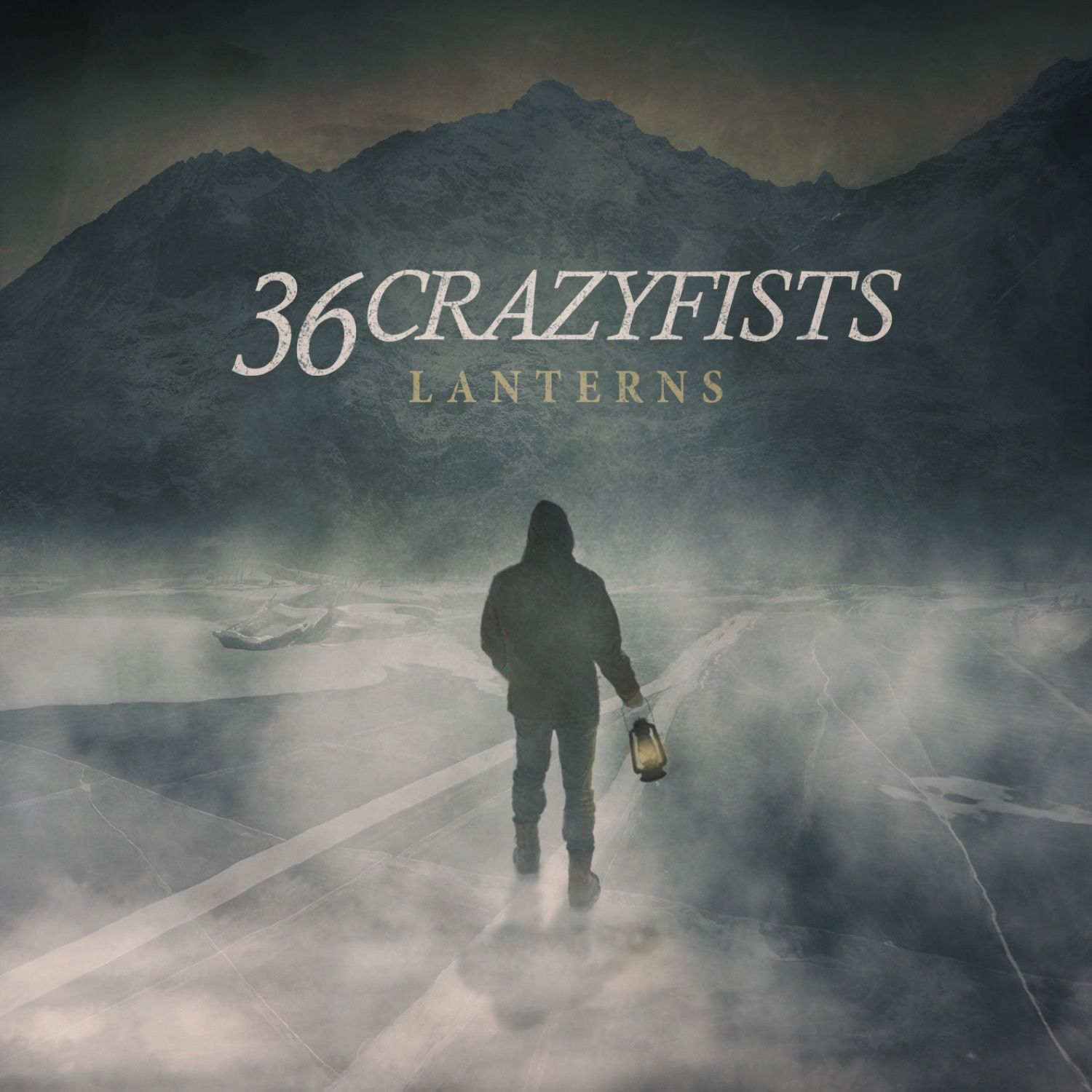 (8/10) Hot stuff from cold Alaska means talking about 36 Carzyfists. The four-piece band from Anchorage debut in 1999 with the self-released "In the Skin" before finding a home at Roadrunner Records. Their seventh album "Time and Trauma" was their first one for their new label Spinefarm, followed by the next power-hitter "Lanterns".
36 Crazyfists has 12 new songs in their offer, each of them reflecting melodic Metalcore that fires on all cylinders. The tunes on the new album have one theme in common. Like the album title indicates it about light, which might not even be a surprise, considering the fact that the band comes from Alaska where you can find endless light in summer and almost eternal darkness in winter. But there's also an inner darkness and that's where the guys focus on. "Lanterns" is about getting over these dark and depressive moments in life. It's about fighting these demons and search for the light.
The seventh strike of this quartet was a hard piece of work, being based on a tough personal situation of frontman Brock. There wasn't any flow at this time and it needed a while till he and his band mates realized the opportunities of such a situation, transferring all the emotions into songs that ended on the newest release.
Music is about emotions and the before mentioned can be heard in each of the tunes on the album. These songs come with a lot of feel, from anger to fragile moments, all connected by the typical 36 Crazyfists sounds. "Sleepsick" is a song that's the perfect hybrid, including both poles. Next to this highlight there is the brutal opener "Death Eater", a number that's fueled by anger, a heavy riff and extremely forceful shouts. To balance these brutal outbursts the album also includes a song like "Where Revenge Ends", an acoustic one that embeds a lot of atmosphere, being the most touching tune on the album.
Two years after having had "Time and Trauma" in the shelves it's "Lanterns" that stands for another milestone in 36 Crazyfists career. Alaska's on fire, at least when it comes to 36 Crazyfists.
(8/10)
Tracklist:
Death Eater
Wars to Walk Away From
Better to Burn
Damage Under the Sun
Sea and Smoke
Where Revenge Ends
Sleepsick
Bandage For Promis
Below the Graves
Laying Hands
Old Gold
Dark Corners
Label: Spinefarm
Genre: Metalcore
Release Date EU: September 29th, 2017