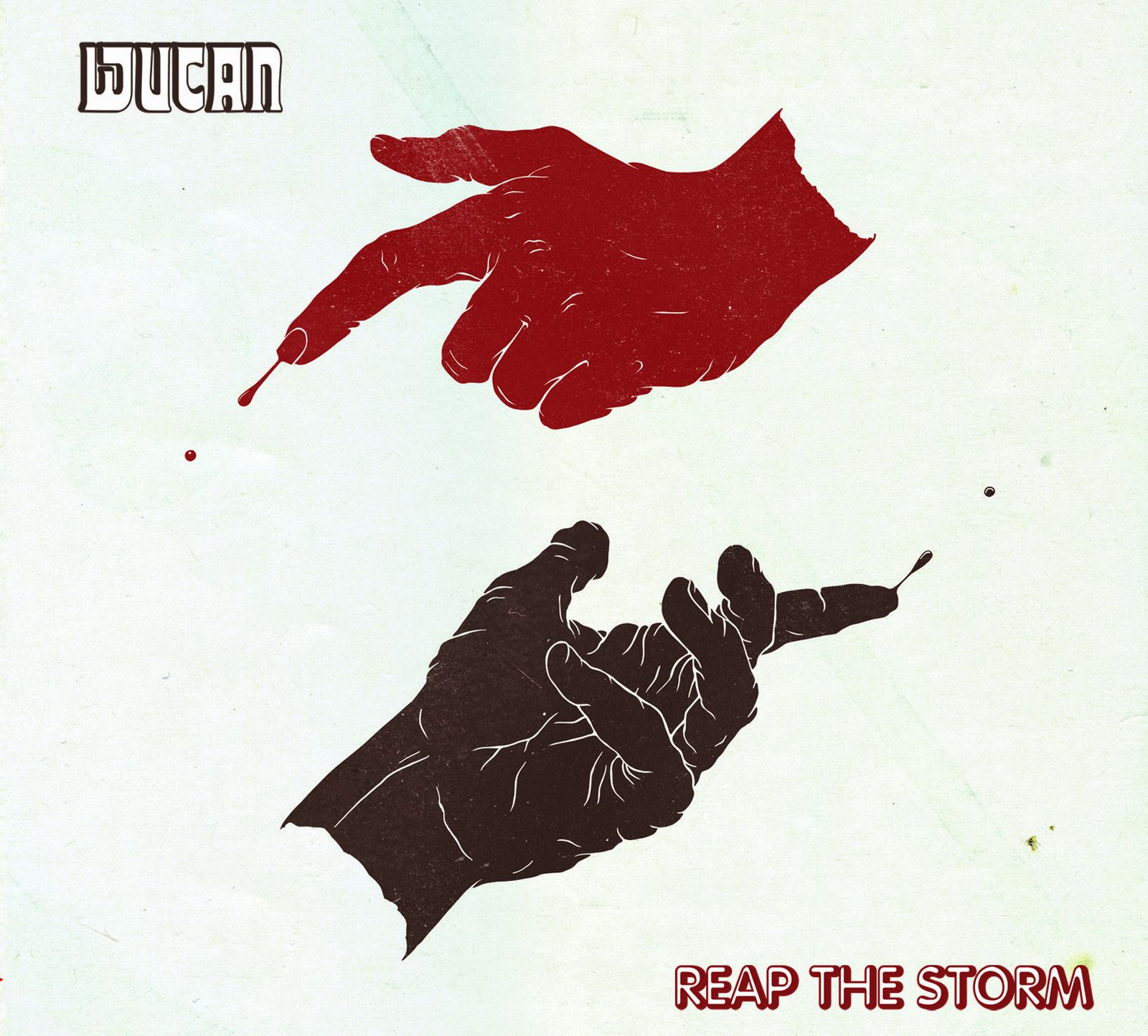 (9/10) German-based Wucan might be still fairly new to many rock music enthusiasts even though the band received excellent feedback on their debut "Sow the Wind". Starting to an exciting journey through rock music back in 2011, Wucan achieved quite a lot in these six years. The quartet brings back Krautrock in a perfect fashion. The difference to many of the other bands, surfing on the momentary retro wave, is the amount of different styles and nuances of rock, Wucan embeds in their songs. This was and is the beauty of the band's first longplayer and it's something they intensified with the sophomore album "Reap the Storm" which gets to the record shops as we speak.
"Reap the Storm" gets with "Wie die Welt sich dreht" pretty good out of the blocks. This song comes with a more than solid groove and one thing gets pretty clear - Francis Tobolsky's vocals are awesome. When I listen to the verse of this tune her phrasing reminds me of German punk icon Nina Hagen which shows the greatness that comes with this voice.
Wucan is a shooting star in the fields of retro rock, covering a wide range of sounds. The next highlight on this exciting album is named "Ebb and Flute" and begins with a solid base line. As soon as the flute joins in the number reminds of Jethro Tull without copying Ian Anderson and band.
Wucan doesn't limit themselves to short and easy songs. The four-piece from Dresden follows a certain creative flow and if leads to epical long songs it is just what it is. "Aging Ten Years in Two Seconds" is such a sonic endeavour which provides more than 20 minutes of excellent rock music, divided into nine chapters.
Another song that really wows the listener is the closer. "Cosmic Guilt" comes as an 18 minutes epos that comprises everything Wucan has in the offer. Starting slowly with some psychedelic sounds and spoken words, the number evolves to a mind-blowing retro rock track that puts a spell on the listener. This song isn't cheaply done musical fast-food. "Cosmic Guilt", as well as "Aging Ten Years in Two Seconds", are compositions that scream for attention and time to invest. With earphones on and eyes closed the numbers reveal its entire beauty, showing the musical finesse of this rising star in retro rock.
"Reap the Storm" is musical Nutella - you just can't get enough of it. Very well done Wucan.
(9/10)
Tracklist:
1. Wie die Welt sich dreht
2. Ebb and Flute "The Eternal Groove
3. Out of Sight / Out of Mind
4. I'm Gonna Leave You
5. The Rat Catcher
6. Falkenlied
7. Aging Ten Years in Two Seconds
The Years I Haven't Lived
Worldwards
Flight of the Crows I
Afterwards
Melinda
Onwards
Flight of the Crows II
Headwards
The Years I Won't Live
8. Cosmic Guilt
Label: MIG / Indigo
Genre: Krautrock
Release Date EU: September 29th, 2017