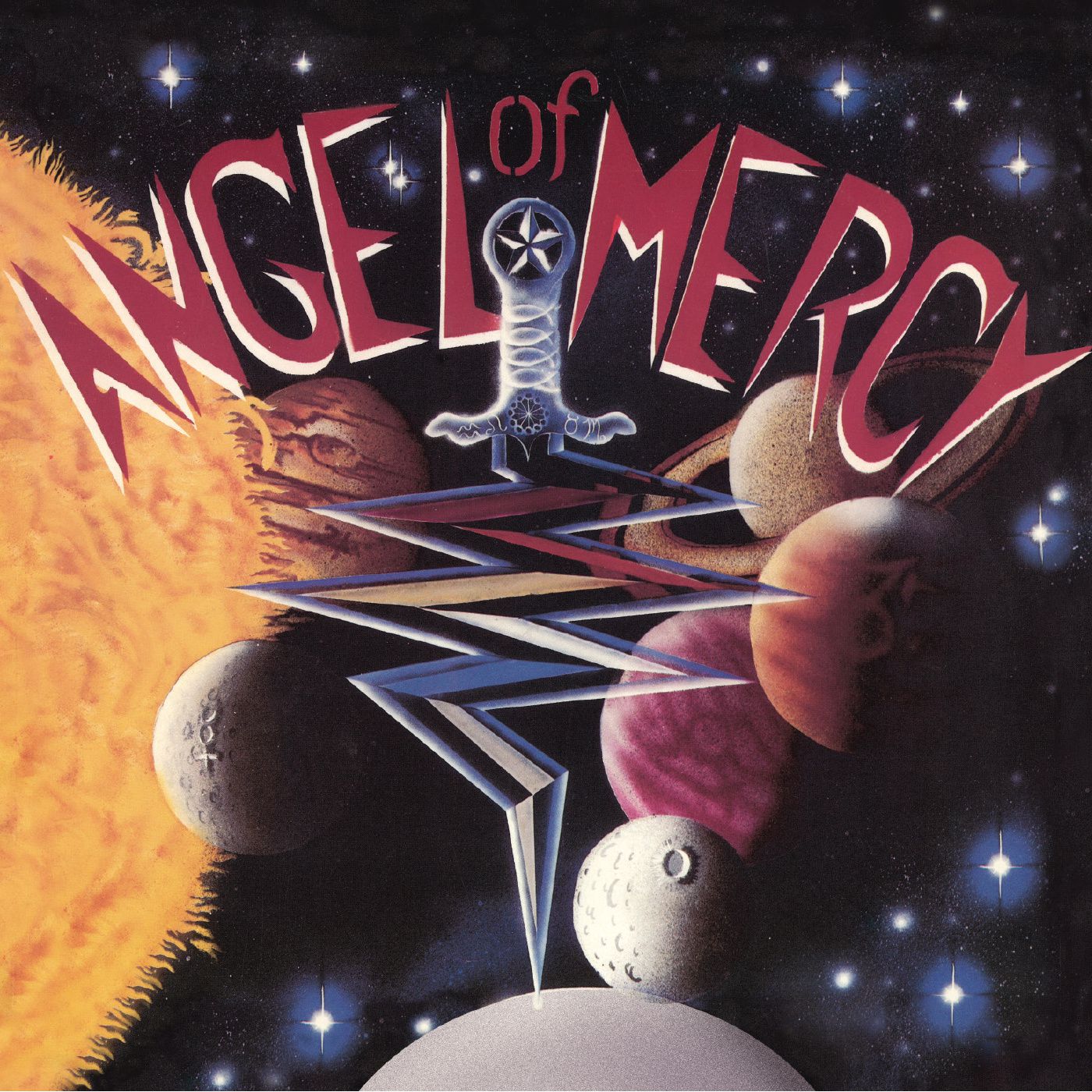 (8/10) Shadow Kingdom re-issues some stuff from the underground on June 1st – Angel Of Mercy's first and only album entitled "The Avatar".
David St.James formed the band in 1980 and it took the bandleader seven years to write the songs and gather a band to record "The Avatar". Angel Of Mercy's headquarter was a rented warehouse in the desert heat of Las Vegas, a location they used as a rehearsal room, but also played concerts in front of more than 200 fans.
The album, "The Avatar", was self-released on vinyl as a private pressing and was supposed to act as a springboard for getting a record deal. Unfortunately things didn't work as they should and the deal never appeared. This will change in 2018 after a wait for three decades.
30 years after the recording took place it's Shadow Kingdom that re-issues this 'lost' underground pearl in a 2-CD package that also includes some special bonus goodies.
"The Avatar" is actually a pretty cool album that deserves to get some more attention. Even after 30 years the songs are timeless, reminding of influences by Black Sabbath, Led Zeppelin and some epic metal a la Manilla Road.
Fans of traditional heavy metal should have heard this album that was covered with dust for so many years. It contains good music that's down to earth, well crafted and full of dedication. These songs were written with passion and this album was recorded with full commitment and without any commercial aim. You can't get metal more authentic than what you get on "The Avatar".
(8/10)
Tracklist:
Original The Avatar album
In the Beginning
Angel of Mercy
Chained to the World
Soul Searcher
Break Away
Metamorphosis
The Avatar
Victim of the Change
Journey to the Master
The Last Encounter
The Succubuss
November 1983, Las Vegas Recording Studio
The Succubuss
Soul Searcher
The Avatar
The Last Encounter
Spring 1992, Abandoned Sessions IMR Studio
Enter the Abyss
In the Beginning
Angel of Mercy
Metamorphosis
Unreleased track from The Avatar sessions
(Intended as a lead-in to "Chained to a World")
The Journey Begins
2015 session, IMR Studio
Chained to a World
Label: Shadow Kingdom
Genre: Heavy Metal
Release Date EU: June 1st, 2018