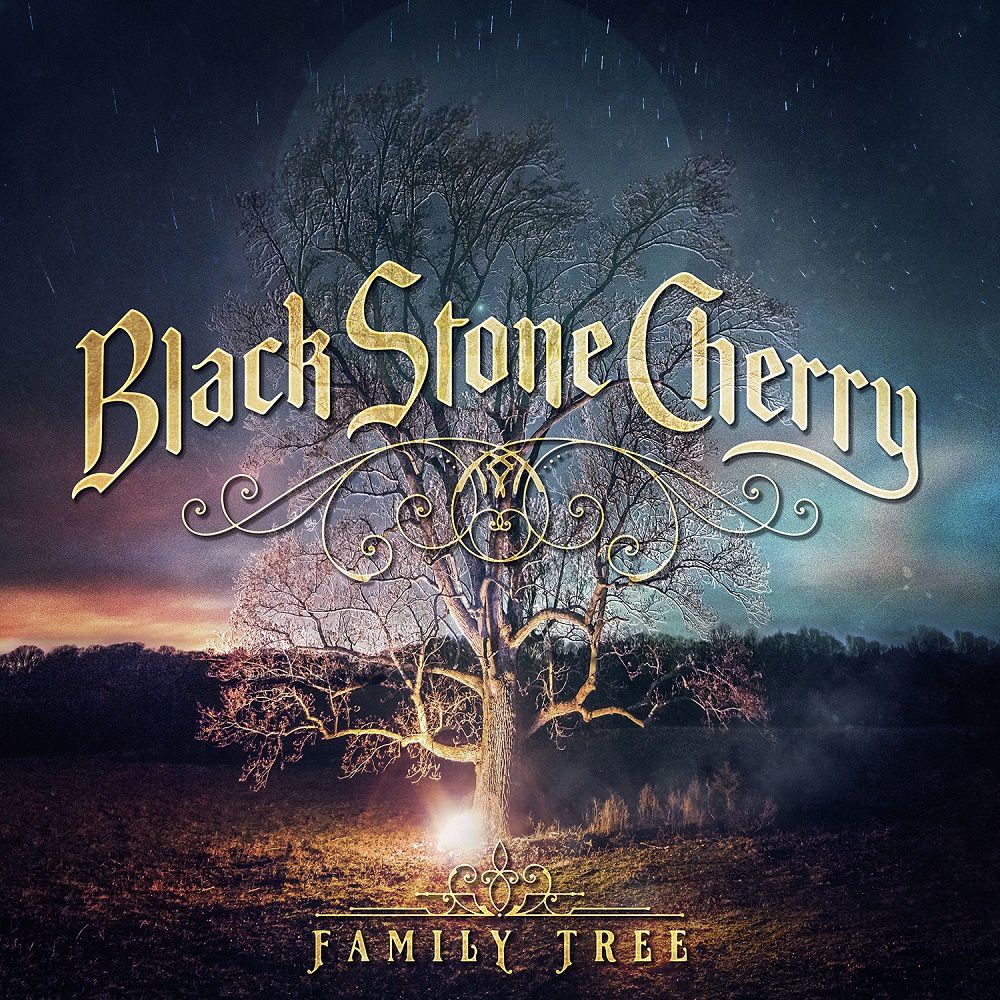 (8/10) It was back in 2001 when a new rock band entered the scene, hailing from Edmonton, Kentucky. The name of this outfit – Black Stone Cherry. The roots of the band go back even longer. It was in high school when singer/guitarist Chris Robertson and bassist Jon Lawton met for the first time. Rather quickly John Fred Young (d) and Ben Wells (g) joined the duos, which marked the starting point for one of the most successful Southern rock bands to date.
2018 is the year with Black Stone Cherry releasing their newest longplayer entitled Family Tree". The album follows the extremely successful 2016 record "Kentucky" which could score some excellent chart positions in North America and Europe.
"Family Tree" needs to compete with this fruitful predecessor and I think it can compete. Album number six comes with a tracklist that includes songs, all being rocking anthems in the fields of classic- and Southern rock.
Black Stone Cherry takes the musical heritage of bands like Led Zeppelin and Cream, transferring the spirit and vibe into the here and now. The new album get's out of the boxes very well with "Bad Habits". The opener, that includes some Led zeppelin influences, has a bluesy vibe, something that's also picked-up by "Burnin'".
Next to the rocking tracks there are the soulful moments that are touching. "My Last Breath" is an emotional ballad that contains a lot of feel and it's a moment of calmness before the wild ride continues with the grooving "Southern Fried Friday Night". "Dancing in the Rain" is next in the batting order and it's the first out of two songs with additional support. Warren Haynes has a guest appearance on "Dancing in the Rain" while it's Chris Robertson's 5 years old son singing backup on "You Got the Blues".
All in all "Family Tree" became a really good Southern rock album that can connect to earlier successes. Each of the songs benefits from an excellent production and sound while still coming across as being authentic with an organic sound. It proves that professionalism and a true heart for rock music aren't two poles that never find each other. "Family Tree' shows a well executed combination of both, making the album to a real spring/summer soundtrack for your ride into the sunset.
(8/10)
Tracklist:
Bad Habit

Burnin'

New Kinda Feelin'

Carry Me on Down the Road

My Last Breath

Southern Fried Friday Night

Dancin' in the Rain

Ain't Nobody

James Brown

You Got the Blues

I Need a Woman

Get me Over You

Family Tree
Label: Mascot Label Group

Genre: Southern Rock

Release Date EU: April 19th, 2018