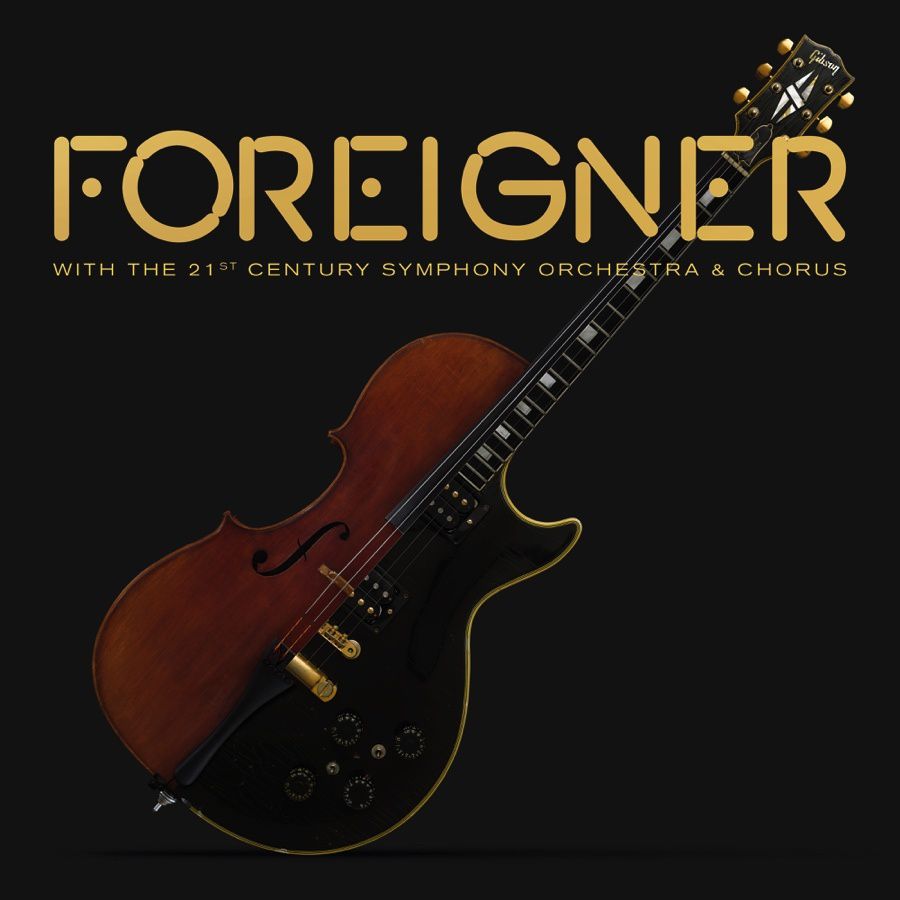 (*/10) To introduce a band like Foreigner is like carrying sand to the beach. I can't imagine that there are people out there that read my blog and never heard of Mick Jones and band mates. Hits like "Urgent" and "Cold as Ice" all timeless classics in rock, songs that are as brilliant today as they were in the in 1981 when my all-time favourite "4" was released.
In more than 40 years Foreigner has released a robust amount of 'Best of...' albums as well as live releases. To still capatalize on the old classics and new hits, Foreigner needed to do something new and different. Now, it might not be the newest idea on earth to combine rock music, a classic orchestra and a choir, leading to exciting new interpretation of rock songs, but it's the first time Foreigner took this approach. To spice-up things, the new interpretation of hymns like "I Want to Know What Love is" and "Double Vision" were not recorded in a safe studio environment. Foreigner teamed up with the 21st Century Symphony Orchestra and Chorus, all together performing live and in front of an enthusiastic audience.
The base for this live release were two shows that have been played in Luzern, Switzerland in May 2017. The band itself, a 58-person orchestra and a 60-person chorus combined forces and gave 13 Foreigner classics a new appeal. This event, that was the outcome of a close cooperation of Foreigner main-man Mick Jones and the Grammy-nominated composer team of Dave Eggar and Chuck Palmer, was an exciting moment in the band's history and more than a treat for fans of the iconic band. Fortunately the shows have been filmed and recorded, which makes the magic night available to all Foreigner fans as DVD, vinyl and/or CD, the latter being the base for this review.
"Foreigner with the 21 Century Symphony Orchestra & Chorus" stretches the limits and enables Foreigner smash hits to shine in a new splendor. As said in the beginning, combining rock music and classic music isn't something that's mindblowing new. However, in this case it's the excellent songs, a professional approach and a perfect execution that makes the longplayer to a special one.
(*/10)
Tracklist:
Overture
Blue Morning, Blue Day
Cold As Ice
Waiting For a Girl Like You
Say You Will
When it Comes to Love
That Was Ysterday
Feels Like the First Time
Starrider
Double Vision
Fool For You Anyway
Urgent
Juke Box Hero
In Want to Know What Love Is
Label: earMUSIC
Genre: Hardrock
Release Date EU: April 27th, 2018