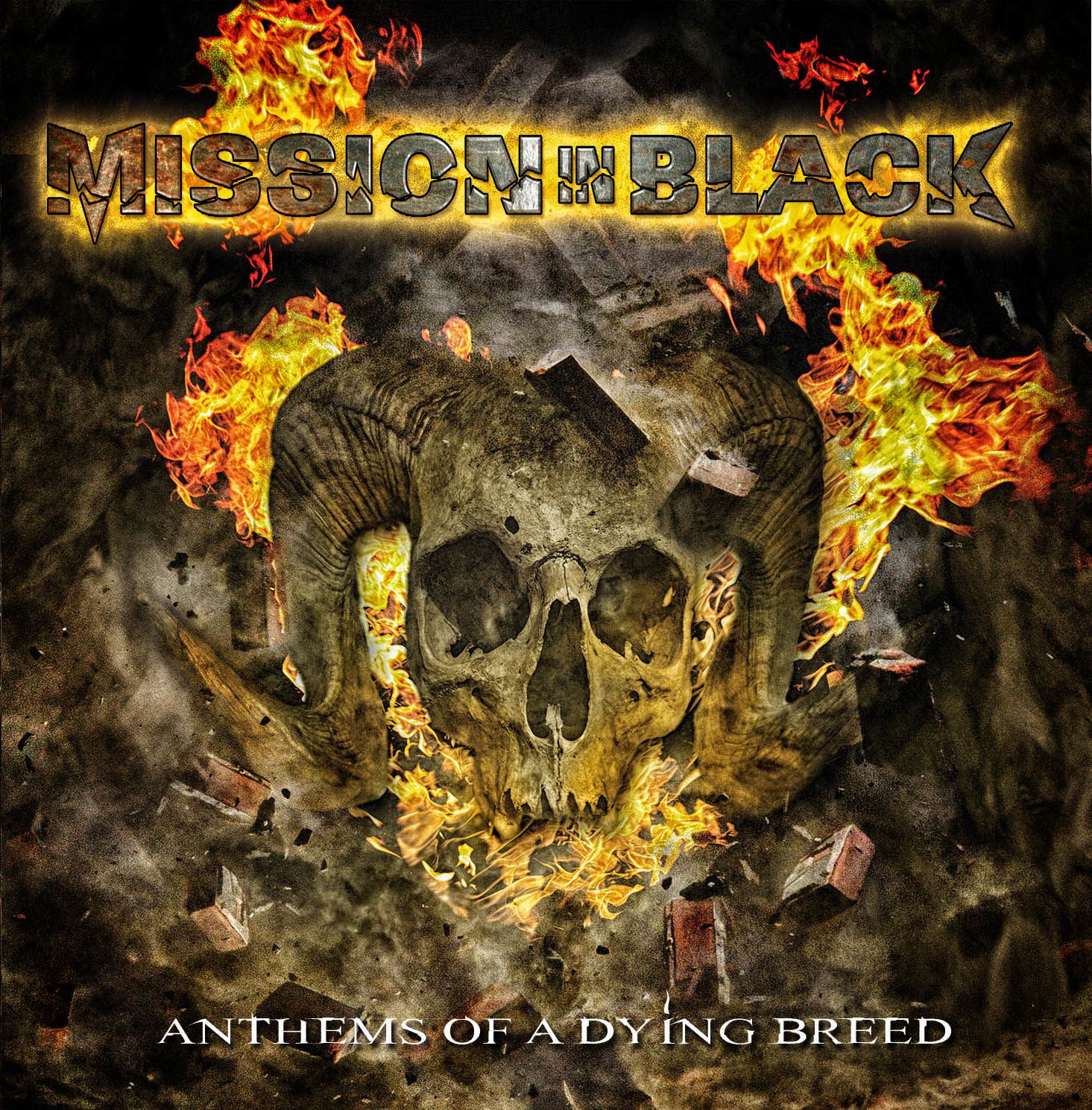 (7/10) Mission In Black is a rather new metal outfit hailing from Germany. Now 'new' might not be fully correct since it was in 2010 when a first demo has been recorded, followed by some shows, supporting bands like Brainstorm and Mystic Prophecy.
It's five musicians that started their 'mission in black'. Becky Gaber (v), Daniel Tschoepe (g), Andy Flache (d), Martin Grimm (g) and Hannes Jäger (b), that's Mission In Black and some names sound probably familiar. Some guys have been part of South German thrashers Spellbound while Martin Grimm played at Mystic Prophecy.
The quintet inked a contract with German El Puerto label and finally, eight years after their "Black Infect" demo, the debut is ready to be shipped to the record stores. The longplayer consists out of 13 songs that the label info describes as thrash metal. This is definitely the case but there's also a strong power metal influence present through-out. Listening to the melodies and leads reminds me more of Mystic Prophecy than thrash. The latter comes more forefront with the straight-on "Judgement Day".
What stands out are the hoarse vocals of singer Becky Gaber. It took me a while to get used to it. That Gaber has good vocal skills is what becomes obvious with the clean vocals sections, but it's the husky parts that become a bit annoying over time.
Besides this smaller side note "Anthems of a Dying Breed" became an aggressive and powerful debut that also benefits from a proper production and a well-crafted sound. Good music in known territory.
(7/10)
Tracklist:
Premonition of Chaos
Welcome the Apocalypse
Cold Wings of Vengeance
World on Fire
Judgement Day
Mission in Black
Oceans of Blood
Into the Flames
Godless
Where Demons Sleep
God Forbidden
The Beast Within
First Comes the Blood
Label: El Puerto Records
Genre: Power/Thrash Metal
Release Date EU: May 5th, 2018