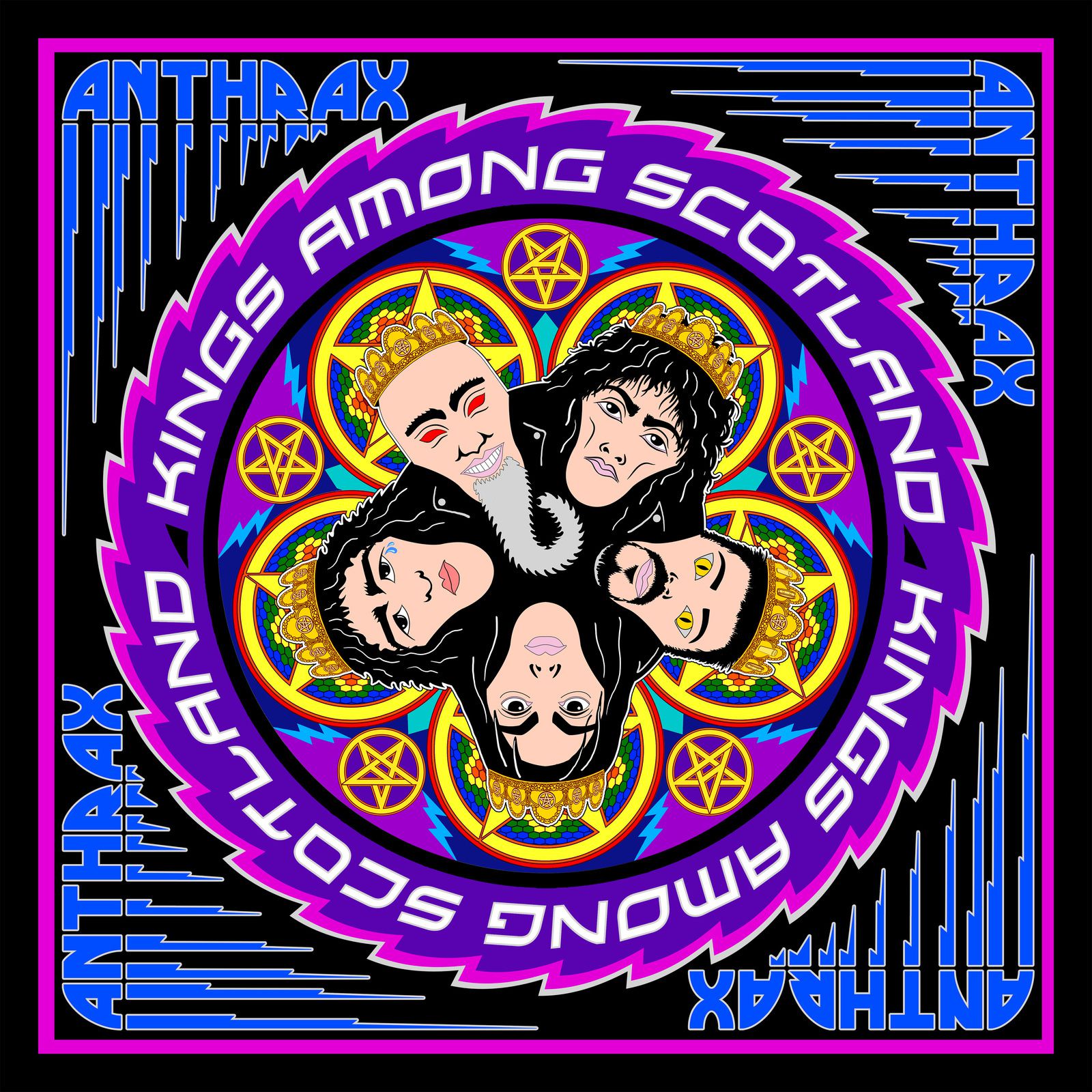 (*/10) East-Coast thrash pioneers Anthrax played a show at Barrowland Blallroom in Glasgow, Scotland on February 15th, 2017. The show was part of the band's "Among the Kings"-tour and was built very much around the legendary "Among the Living" album which was performed in its entirety.
The show was filmed and recorded, leading to this new Anthrax release entitled "Kings Among Scotland" of which the CD version is the base for this review. Next to the CD version the release will be available in other formats too, like DVD and BluRay, which gives you an additional visual impression of this intense metal show.
Listening to this live release feels like a journey back in time. Next to the brilliant "Among the Living" album also other highlights from the past found a way on the setlist of this show. Songs like the opener "A.I.R" and "Medusa" are still timeless classics in thrash metal that secure together with new material ("Breathing Lightning" and "Evil Twins") a seamless thrash metal experience for fans of excellent metal music. This isn't a coincidence knowing that fans voted on pre-show.
"Kings Among Scotland" is a live album that captures the energy of an Anthrax show in a really good fashion. This five-piece band from NYC belongs to the spearhead of thrash metal and releases, like the current one, shows that these five guys still have a huge appetite for metal and that's what this live album states in a perfect fashion.
(*/10)
Tracklist:
A.I.R.
Madhouse
Evil Twin
Medusa
Blood Eagle Wings
Fight 'Em Til You Can't
Be All, End All
Breathing Lightning
Among the Living
Caught in a Mosh
One World
I Am the Law
A Skeleton in the Closet
Efilgnikcufecin (N.F.L.)
A.D.I. Horror of it All
Indians
Imitation of Life
Antisocial
Label: Nuclear Blast
Genre: Thrash Metal
Release Date EU: April 27th, 2018