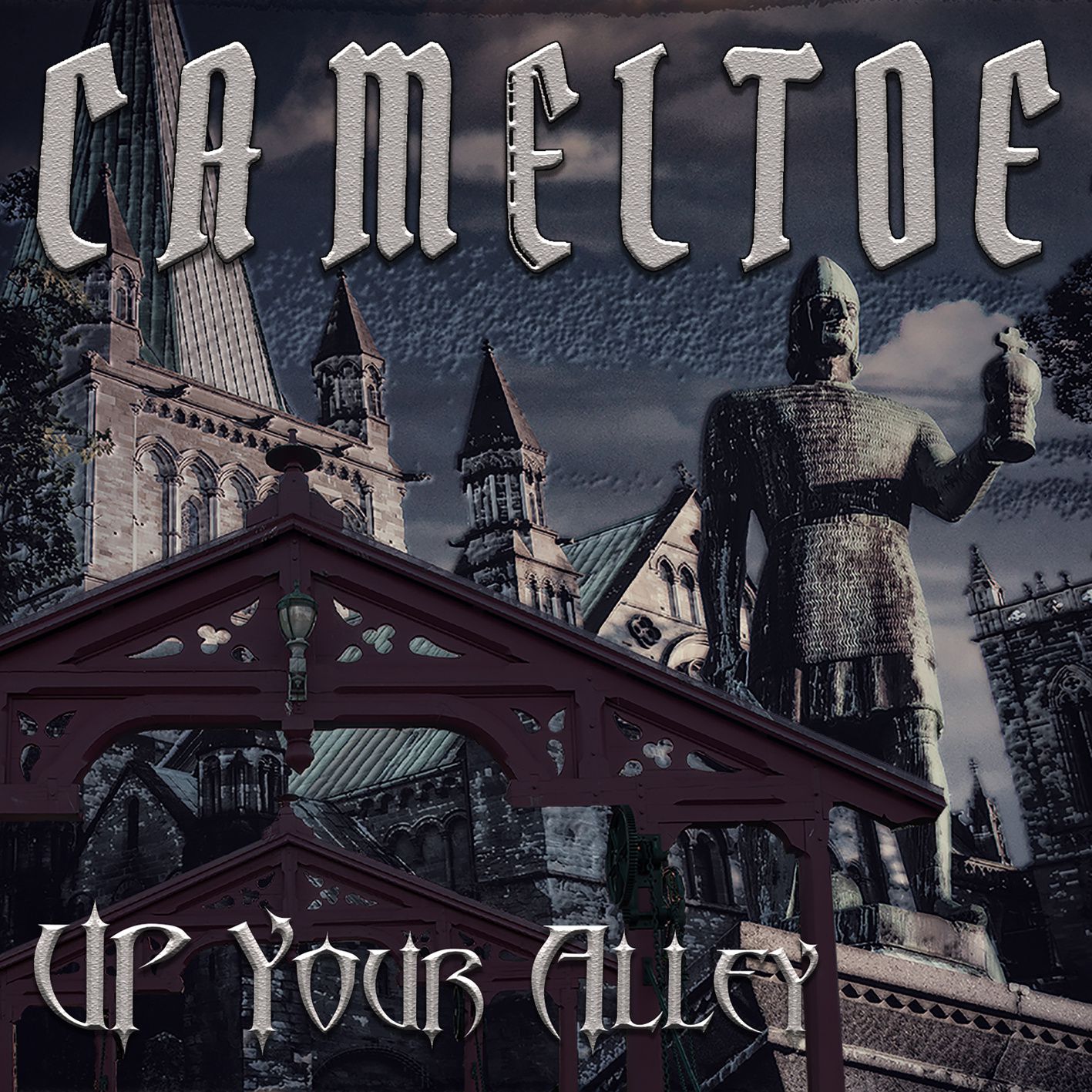 (8/10) Don't ask me how you can give your band a name like Cameltoe. It must have been a fantastic party night that brought this name to people's mind.
Anyhow, Cameltoe is the name of a band that hails from Trondheim and fortunately it's the solely the name that is weird and ridiculous. At the end it's the music that counts and here things are exquisite.
"Up Your Alley" is the band's first album, following an EP from 2017. I haven't heard of the band earlier in time and therefore I was looking forward with full curiosity to what will reach my ears with this ten-track longplayer.
The label info sheet compares Cameltoe with bands like Dokken and Ratt. What sounds like a daring comparison actually nails it down pretty well. More than once I had to think of Dokken in their earlier days.
Cameltoe combines heavy guitars, solid riffs and melodic vocal lines to something that works in a perfect fashion. Each of the songs sticks right from the beginning and it doesn't take you too much effort to get into this longplayer.
The disc doesn't know a bad song. Check out for example the heavy pounding "Never What It Seems". How great would it be if Dokken could still right this kind of songs? It's an amazing dynamic that comes with this song, being a rocking power engine.
Also the calmer tones are charming. "I Always Cared" is the name of such a well-crafted ballad that impresses with a lot of feel and the great vocals by singer Ben Rodgers.
"Up Your Alley" is a positive surprise this year. These five guys from Trondheim inhaled the 80's melodic metal spirit and transferred it into the here and now. Good stuff, which I like - and maybe a name-change could help to gain more solid ground.
(8/10)
Tracklist:
Delusional
Screaming My Head Off
Never What It Seems
Tank Command
I Always Cared
Twisted Fister
Coming Home
Devils Soul
Rocky Road
Spread My Wings
Label: Battlegod Productions
Genre: Hardrock
Release Date EU: March 23rd, 2018