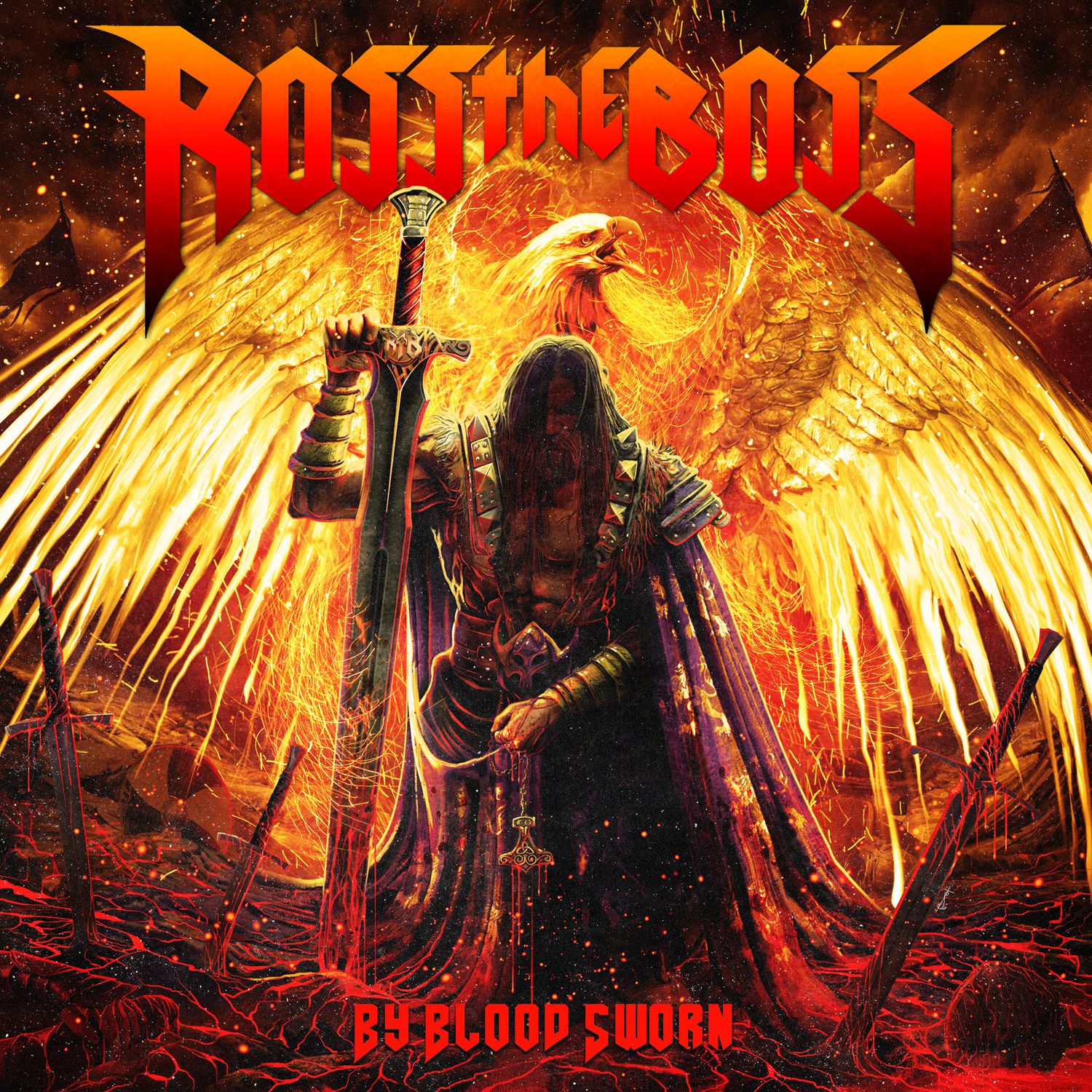 (8/10) Ross Friedman started as guitarist, playing in a punk band called The Dictators. After having release three longplayers with this outfit the guitarist moved to Europe and joined Shakin' Street which supported Black Sabbath their "Heaven and Hell"-tour. It was this tour that brought Friedman and DeMaio into contact which was the kick-start of Manowar. Friedman was part of Manowar's glorious rise, a time when records such as "Into Glory Ride" and "Battle Hymns" have seen the light of day.
"Kings of Metal" was the last record Friedman was part of before he left Manowar and started quite some years later with Ross The Boss his own metal powerhouse. The debut "New Metal Leader" has been unveiled in 2008, and ten years later it's the formidable "By Blood Sworn" that will delight metal fans all over the place.
Ross The Boss' third album features ten songs, combining power metal a la Virgin Steele and the Manowar roots to a great total. "By Blood Sworn" doesn't know any filler. There's the epical "Faith of the Fallen" next to high-speed tunes like "Fistful of Hate. Most of the songs though are kept in medium pace and fire on all cylinders. You shouldn't miss the very well-crafted title track with singer Marc Lopez showing all his metal siren skills. The high-pitch screams are just awesome, followed by the grooving "Among the Bones" which is another highlight on an album full of killer songs.
"By Blood Sworn" is a treat for every power metal fan that grew up with bands like Manowar and Virgin Steele, but also enjoyed the sound of groups like Liege Lord and Co.. This longplayer is pure metal power.
(8/10)
Tracklist:
By Blood Sworn
Among The Bones
This Is Vengeance
We Are the Night
Faith of the Fallen
Devil's Day
Lilith
Among The Godz
Circle of Damnation
Fistful of Hate
Each Dawn I Die
The Oath
Hail and Kill
Label: AFM Records
Genre: Heavy Metal
Release Date EU: April 20th, 2018