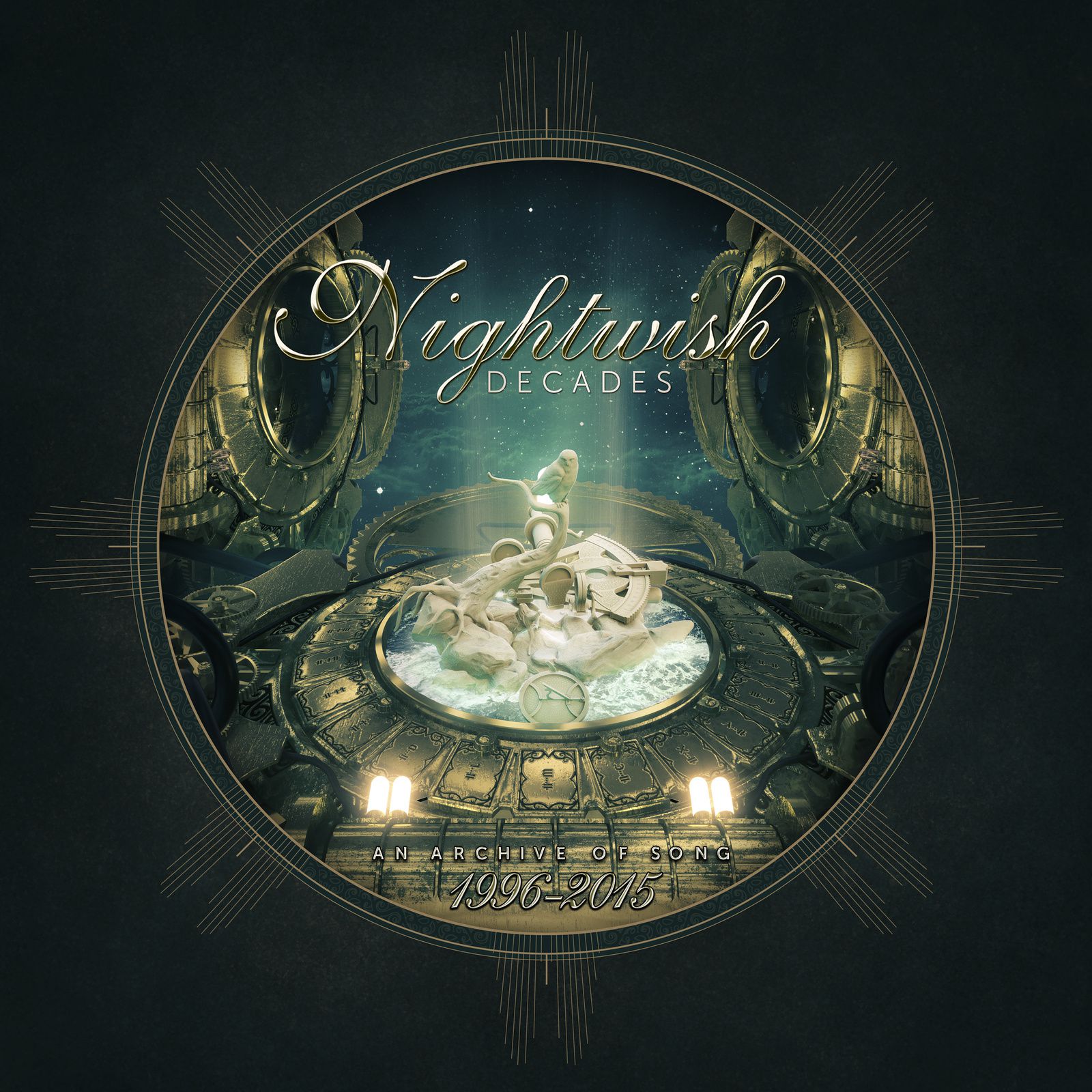 (*/10) Introducing Finnish symphonic rockers of Nightwish feels like carrying sand to the beach. Tuomas Holopainen and band are more than 20 years in business, a good moment to look back on all the band's achievements of two decades.
"Decades" is such a retrospective that covers the years between 1996 and 2015, a "Best of" album that's comes as a 2 CD release. All songs are remastered original versions, providing new fans a brilliant overview of Nightwish's creative milestones.
A glimpse on the tracklist shows the songs ordered in a chronological way. It's the 24 minutes masterpiece "The Greatest Show on Earth", taken from the latest record "Endless Forms Most Beautiful", that acts as the entry-point for this comprehensive Nightwish album.
The compilation comprises of all hits, arranged in a 'batting order' that goes from new to old, with a demo version of "Nighwish" being the closer of "Decades". In between, fans find all songs that needs to be on such an album. "Nemo", "Amaranth", "The Kingslayer" and "Wish I Had an Angel", all these classic are present on the tracklist that consists out of 22 songs in total.
The double CD doesn't include any new song or bonus track and it was a conscious decision to not re-record older tracks with Floor and Troy. Nightwish's sticks to their history and heritage and the aim was to transfer it in the most authentic way.
"Decades" is what the title professes. It's a well-done summary of Nightwish's creative work up-to-date and a good release for bridging the wait till the next album will hit the shelves.
(*/10)
Tracklist:
The Greatest Show on Earth
Elan
My Walden
Stortime
I Want My Tears Back
Amaranth
The Poet and the Pendulum
Nemo
Wish I Had an Angel
Ghost Love Score
Slaying the Dreamer
End of All Hope
10th Man Down
The Kingslayer
Dead Boy's Poem
Gethsemane
Devil & The Deep Dark Ocean
Sacrament of Wilderness
Sleeping Sun
Elvenpath
Carpenter
Nightwish (Demo)
Label: Nuclear Blast
Genre: Symphonic Metal
Release Date EU: March 9th, 2018