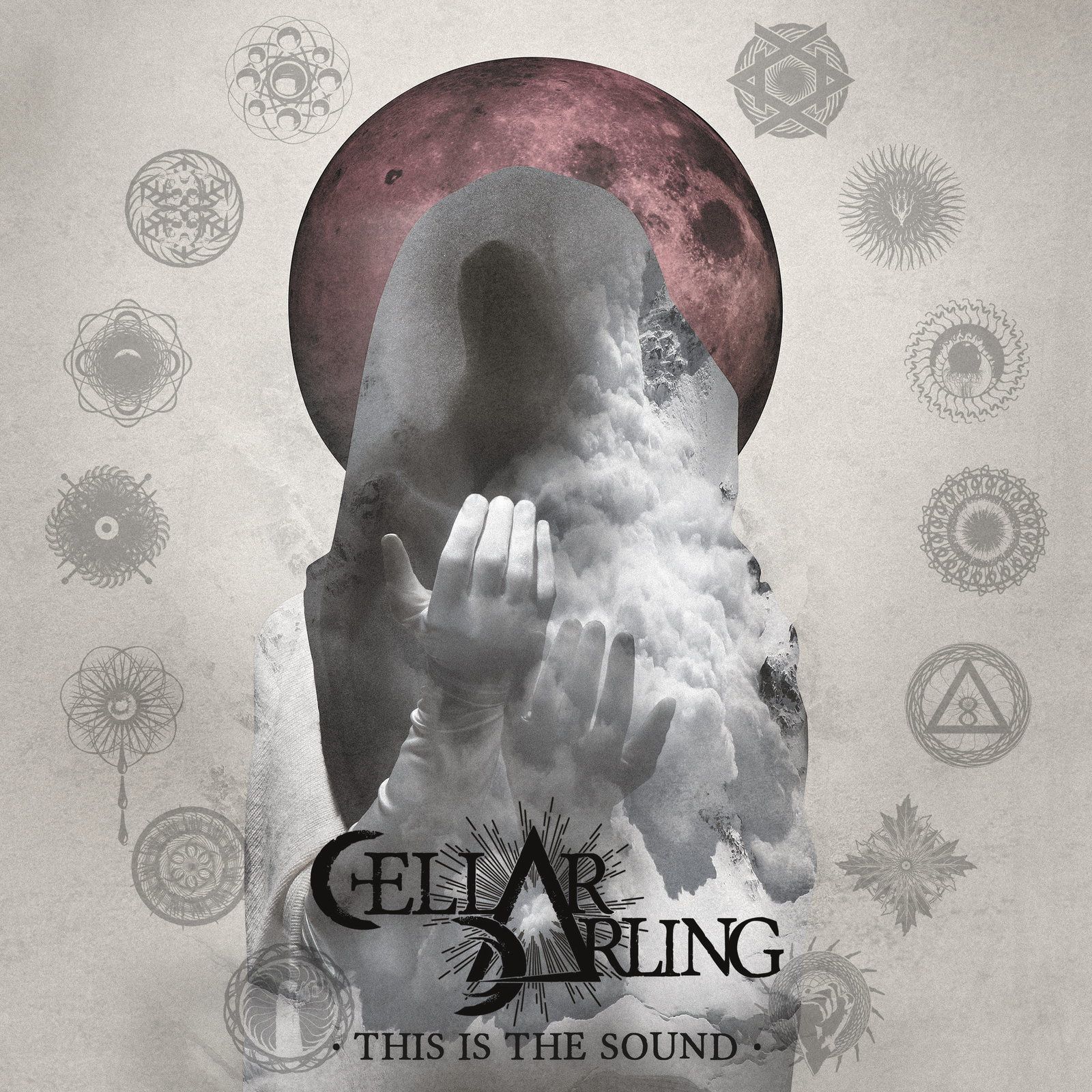 (7/10) Swiss rock outfit Cellar Darling could wrap up a deal with Nuclear Blast, leading to a debut called "This is the Sound". So, what is the sound? The trio, Anna Murphy (v), Ivo Henzi (g,b) and Merlin Sutter (d), is fascinated by folk-based rock and metal music. While you read the three names you probably had the thought, in which context you heard them earlier in time. All three are former members of Eluveitie who started up something new in 2016. This musical background explains the band's passion for this kind of music that's now firmed under the header of Cellar Darling
A quick view on the band's FB page makes you recognize that they describe themselves as storytellers. I think it describes the songs on the debut very well because in one or another way it's the theatric expression that transports more than just music. It has the potential to start a mind-movie. Sometimes things sound partly like Within Temptation ("Challenge"), while dramatic melancholy rules in songs like "Avalanche". "Water" stands for the calmer moments on "This is the Sound" while "Fire Wind & Earth" shifts gears towards a dynamic rock song. This means, we can conclude that all the 'genre-mandatories' are included.
"This is the Sound" comes with songs that are built on solid musicianship. In addition the record comes with a well done production and a dynamic sound. By the same token Cellar Darling doesn't bring much new to the table. All in all it's a good start with some potential for more in the future.
(7/10)
Tracklist:
Avalanche
Black Moon
Challenge
Hullaballoo
Six Days
The Hermit
Water
Fire Wind & Earth
Rebels
Under the Oak Tree
High above these Crowns
Starcrusher
Hedonia
Redemption
Label: Nuclear Blast
Genre: Folk Metal
Release Date EU: June 30th, 2017