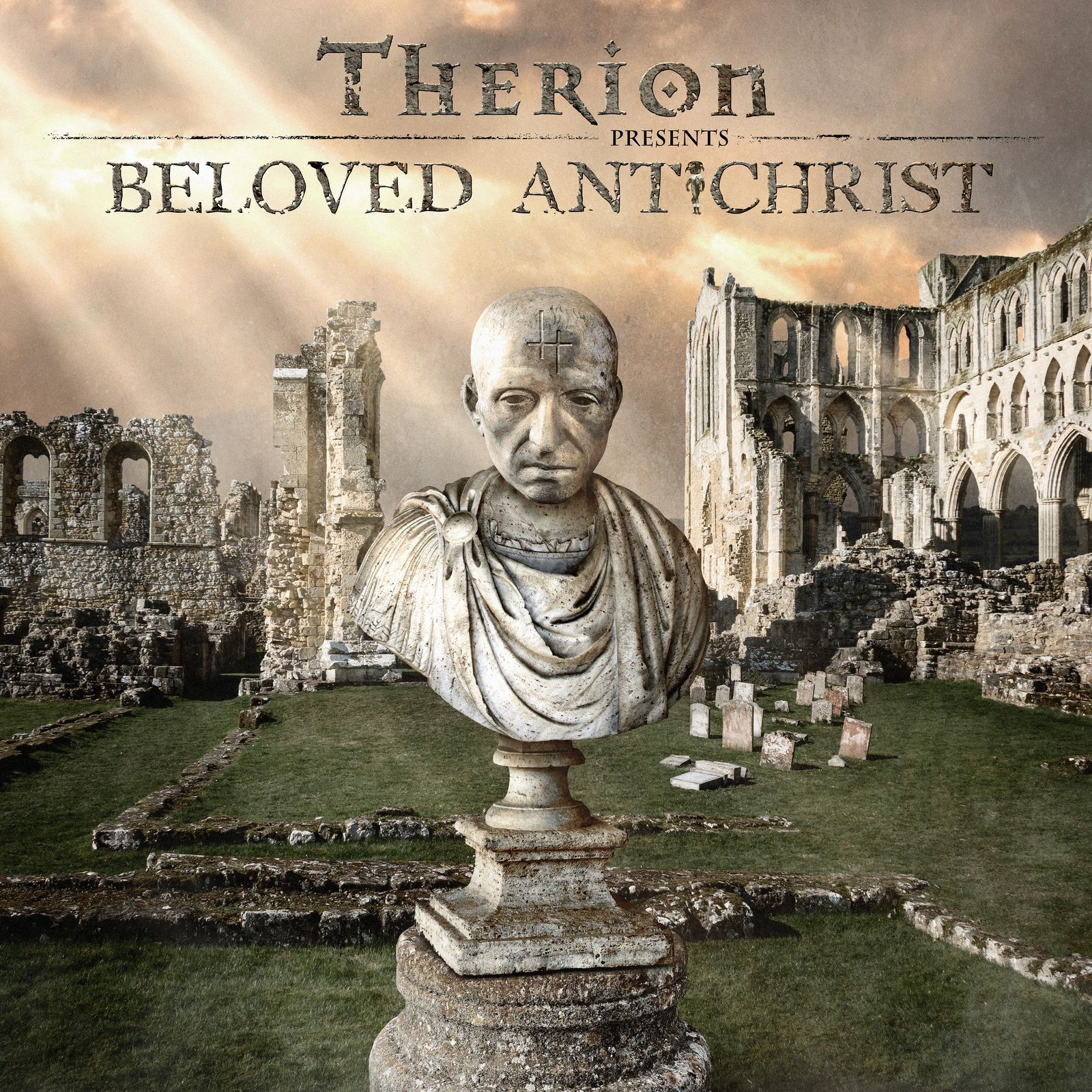 (7/10) Therion has a long history in metal. Founded by Swedish multi-instrumentalist Christofer Johnsson, Therion began as a death metal band before slowly shifting toward symphonic metal. After having released a debut album in 1991, entitled "Of Darkness...", Therion released another 14 longplayers with number 15 being the brand new "Beloved Antichrist".
Johnsson and friends' newest strike is an ambitious one. "Beloved Antichrist" is not just an album. It's a three CD comprising rock opera, inspired by Vladimir Soloviov's "A Short Tale of the Antichrist". The entire plot is split into three acts, one per CD. To transfer the story in the best possible way, Johnsson was in need of different voices for 30 different roles and characters. To solve this challenge in the best possible way, Johansson worked together with many different singers, vocalists like Thomas Vikström, Lori Lewis and Chiara Malvestiti ... to just mention some.
"Beloved Antichrist" is a masterpiece when it comes to storyline, creativity and complexity. To create such an album is more than just writing songs. It's intensive work that transfers motions of characters into music. Therefor it's also a mission impossible to pick some songs out of the context. It just doesn't make sense since this 3-CD package is a Gesamtkunstwerk and also needs to be seen like that.
No doubt, "Beloved Antichrist" is an epic and ambitious project that grew over the past years to an impressive and challenging milestone. Next to excellent musicians and a perfect production, it's the running time of three hours that is far beyond average. Unfortunately it's the three hours that makes the album a bit lengthy. It's a real challenge to keep listeners excited over such a long time, esp. in a fast moving world with a span of attention that becomes shorter and shorter every year. After having gone through the first CD I had the feeling that I've heard it, but there were two more to go. Again, there is a lot of superb work done that asks for a lot of respect. However, the final spice is missing. "Beloved Antichrist" is like looking on the endless flow of a river surrounded by beautiful nature. The entire picture is an awesome composition but if you focus too long on the river it stays a flow of water that's pretty much of the same thing only different. That's the impression I got while listening to Therion's rock opera.
To sum up: "Beloved Antichrist" became a monumental release that offers a lot of music, composed and performed by exquisite musicians. Each song itself is a little masterpiece, but it's the quantity of music that's overwhelming and a bit too much. A real curveball.
(7/10)
Tracklist:
Act I
01. Turn from Heaven
02. Where Will You Go?
03. Through Dust, Through Rain
04. Signs Are Here
05. Never Again
06. Bring Her Home
07. The Solid Black Beyond
08. The Crowning Of Splendour
09. Morning Has Broken
10. Garden Of Peace
11. Our Destiny
12. Anthem
13. The Palace Ball
14. Jewels From Afar
15. Hail Caesar!
16. What Is Wrong?
17. Nothing but My Name
Act II
01. The Arrival of Apollonius
02. Pledging Loyalty
03. Night Reborn
04. Dagger of God
05. Temple Of New Jerusalem
06. The Lions Roar
07. Bringing the Gospel
08. Laudate Dominum
09. Remaining Silent
10. Behold Antichrist
11. Cursed By the Fallen
12. Resurrection
13. To Where I Weep
14. Astral Sophia
15. Thy Will Be Done!
Act III
01. Shoot Them Down!
02. Beneath the Starry Skies
03. Forgive Me
04. The Wasteland of My Heart
05. Burning the Palace
06. Prelude to War
07. Day of Wrath
08. Rise to War
09. Time Has Come/Final Battle
10. My Voyage Carries On
11. Striking Darkness
12. Seeds of Time
13. To Shine Forever
14. Theme of Antichrist
Label: Nuclear Blast
Genre: Rock Opera
Release Date EU: February 9th, 2018