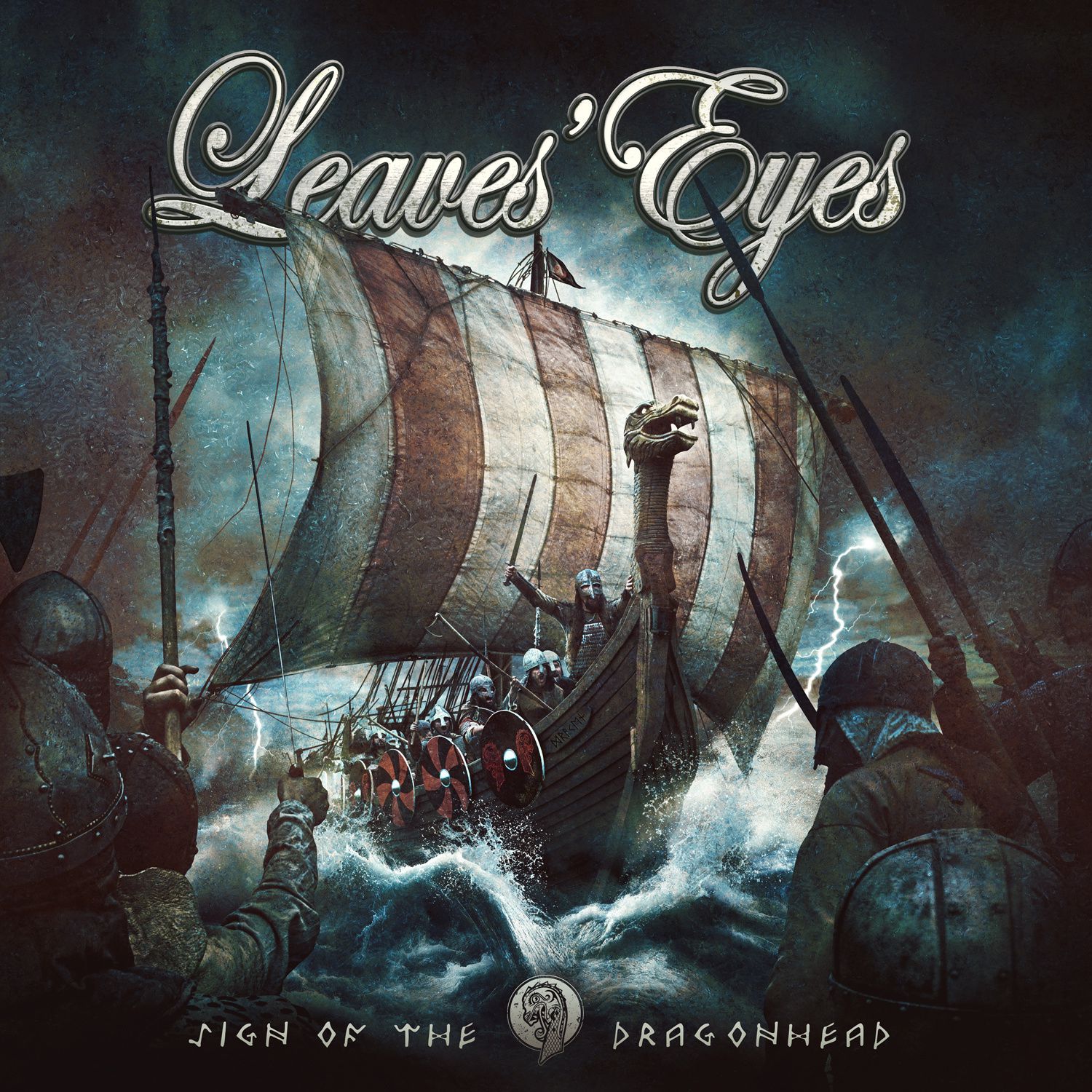 (7/10) "Sign of the Dragonhead" is album number one in the 'post Liv Kristine era' and it's number seven in the band's history. Finnish singer Elina Siirala followed Liv Kristine in 2015 and after having done some first well-received live shows it was this album which was anticipated a lot by fans of Leaves' Eyes.
One thing already at this stage. Leaves' Eyes is still Leaves' Eyes with Siirala doing an excellent job. Her legit voice fits perfect to Leaves' Eyes symphonic metal and marks a good counterpart to the rough vocals by Alex Krull.
For me, "Sign of the Dragonhead" fully lives up to expectation, which is the good and bad in one. Fans of the band will highly appreciate tracks like the heavy rocking title track and the bombastic "Fires in the North". Also the Celtic influences, coming back in the catchy "Riders on the Wind", are well-placed and reflect the band perfectly. So all good on first sight, and also second sight.
However, Leaves' Eyes new album doesn't bring too much new to the table either. The band stresses again the Nordic Viking theme, there's the battle between classic female vocals and rough male ones and there are songs that are partly extremely catchy. This is per se nothing bad. It's just that tunes like the mentioned "Riders on the Wind" became a bit too sugar sweet while tracks like "Like a Mountain" gave me the impression of having heard this kind of music many times before. Last but not least there's the instrumental, or is it a longer interlude, "Rulers of the Wing and Waves" that maybe could have made space for another song since it doesn't add too much to the total.
To sum up: "Sign of the Dragonhead" shows Elina Siirala being well-integrated in the band. Furthermore the album reflects Leaves' Eyes with a 100% but it also misses the real highlight and wow-effects. Good stuff but not jaw-dropping.
(7/10)
Tracklist:
Sign of the Dragonhead
Across The Sea
Like A Mountain
Jomsborg
Völva
Riders on the Wind
Fairer Than the Sun
Shadows in the Night
Rulers of Wind and Waves
Fires in the North
Waves of Euphoria
Label: AFM Records
Genre: Symphonic Metal
Release Date EU: January 12th, 2018