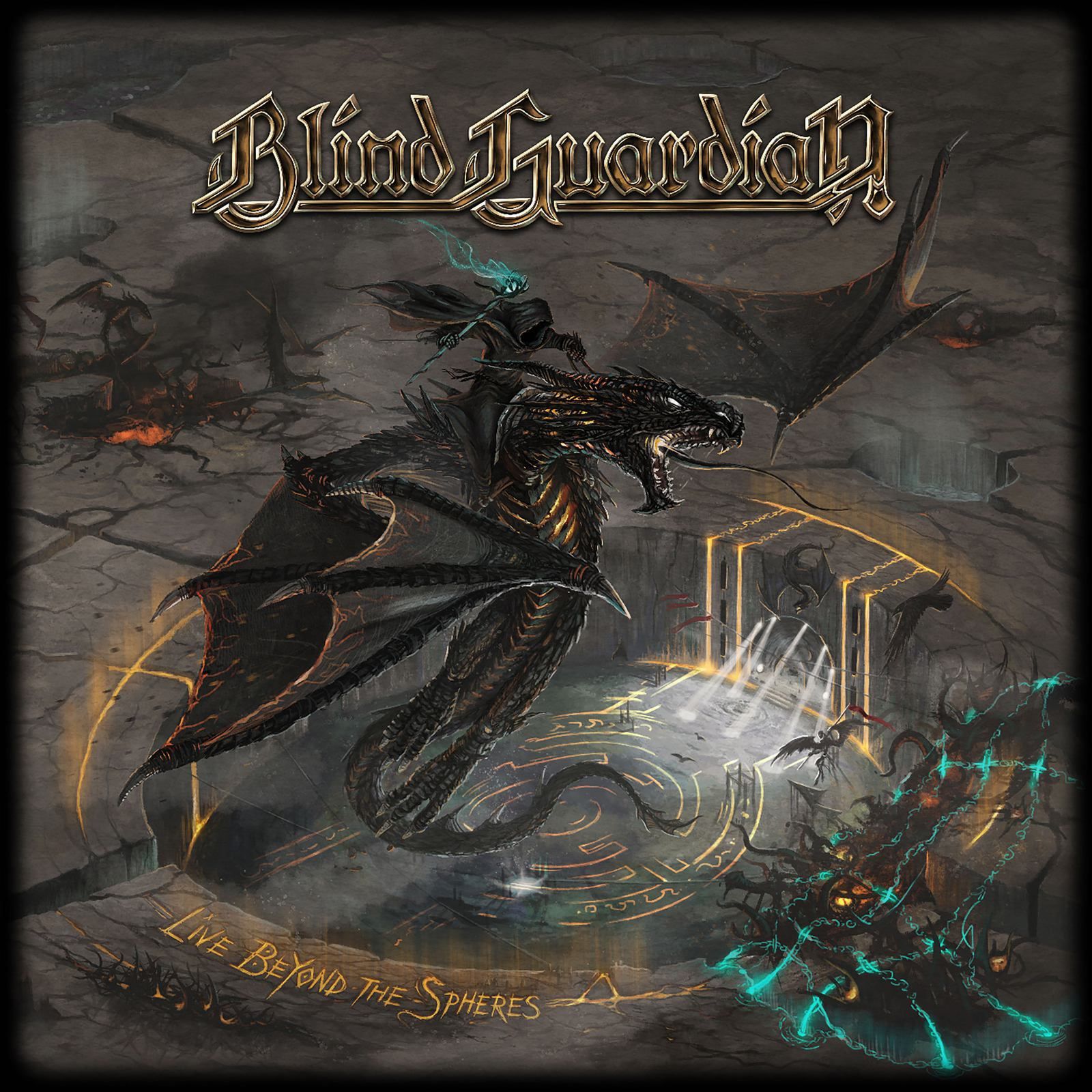 (9/10) To introduce Blind Guardian is like carrying sand to the beach. The German four-piece band is well known all over the world with extremely successful songs and longplayers. Ten studio albums are part of the band's track record and also live albums have been released, capturing the fantastic vibe and sphere of a Blind Guardian show.
As we speak the next live release will hit the shelves. "Live Beyond the Spheres" is the fourth live album (not counting the video release from 2004) and I think that it fully lives up to expectation. In total 22 songs are a delight for each fan of this iconic band, enjoying with more than 2 hours of excellent metal music that combines musical finesse and energetic metal to a greater total.
I have to admit that I'm very much into the early Blind Guardian days. "Battalion of Fear", the band's debut, was and is an excellent metal album that paved the way for Blind Guardians success. It was the first countable step on a journey that finds another climax with this new live album. As being a fan from the beginning I was very happy to see classics like "Majesty", "Valhalla" and "Banish from Sanctuary" on the tracklist of this 3 CD package. These songs stand for a time when Blind Guardian was more perceived as a speed metal band. Overtime the quartet developed their sound by adding various layers to their music. Never losing the roots and foundation of the typical Blind Guardian sound, the band became more progressive with adding various structures to their songs. Blind Guardian is one of these bands that found the right formula for merging complexity, melody and heaviness to something unique, a trademark that makes the guys from Krefeld very recognizable up to date.
I run off the track a bit, so, back to this release. "Live Beyond the Spheres" offers a well-chosen overview of the bands musical achievement. I mentioned the older songs already but there's also more than enough material on the album that will be loved by fans that 'discovered' the band more recently. Regardless if it's "Fly", "Twilight of the Gods" or "The Ninth Wave", each of these newer songs fits perfectly together with the older material, leading to a comprehensive Blind Guardian experience for fans and rookies.
It goes without saying the sound and production of this live release is done in a perfect fashion, connecting 22 songs that have been recorded at various shows of the 2015 tour. Choosing such an approach includes the risk of scattered live compilation – not in this case. "Live Beyond the Spheres" stand as a rock and will be a joyful experience for every metal passionistas.
(9/10)
Tracklist:
The Ninth Wave
Banish From Sanctuary
Nightfall
Prophecies
Tanelorn
The Last Candle
And Then There was Silence
The Lord of the Rings
Fly
Bright Eyes
Lost in the Twilight Hall
Imagination from the Other Side
Into the Storm
Twilight of the Gods
A Past and Future Secret
And the Story Ends
Sacred Worlds
The Bard's Song (In the Forest)
Valhalla
Wheel of Time
Majesty
Mirror Mirror
Label: Nuclear Blast
Genre: Progressive Metal
Release Date EU: July 7th, 2017