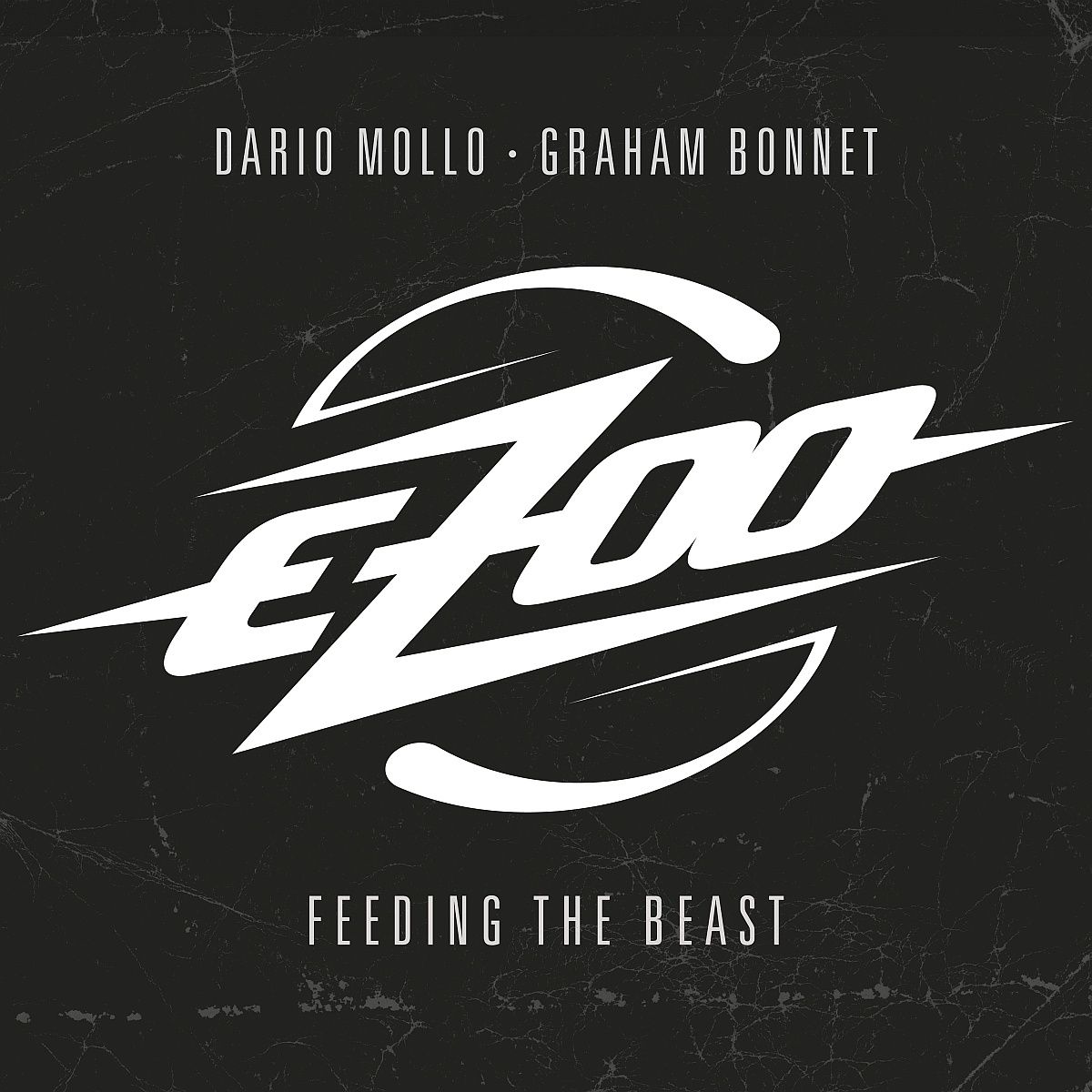 (7/10) Guitarist Dario Mollo and singer Graham Bonnet united forces, working on an album entitled "Feeding the Beast". The guys, firming under the banner of EZoo, unveiled twelve new songs that can be found on this longplayer. 'New' is actually the wrong description since the album comes with two cover versions. The duo has done new versions of the late Rainbow classic "Eye of the World" and "Since You've Been Gone". The fact that these two covers are belonging to the best stuff on the album says already something.
There are no doubts about Molo's and Bonnet's credits in rock music. These guys have a long track-record, being involved in some bands and solo project, which is maybe why my expectations have been rather high. Unfortunately these expectations haven't been fully met. There are good songs on the album. Next to the mentioned cover versions it's the opener that comes across as a dynamic rocker with a good groove. Mollo's guitar capabilities are captured on the short "The Flight of the Sapini" before the uptempo "C'est la vie" adds again some drive to this album.
The centrepiece of this longplayer is the title track "Feeding the Beast" that combines multilayered structures with rock and metal, sometimes loud, sometimes calm and gentle.
But there are songs on this record that doesn't create a real wow moment. "Cooler Than is Cool" is OK but no blast and "Motorbyke" doesn't really gain speed at all. Somehow this longplayer, with all the good and less good, misses a bit of a flow. The scattered "Too High to be Falling" is a perfect example. With the melodic chorus being OK, the verse and bridge sounds like guitar and vocals playing in different ballgames.
"Feeding the Beast" is an album that feels partly like a missed opportunity. It leaves some open questions like, what did the guys want to achieve with it? What the cover versions show though is how good the later Rainbow era records have been. This release was a good trigger to reactivate my "Down to Earth" vinyl, but not much more.
(7/10)
Tracklist
You are Your Money
The Flight of the Sapini
C'est la vie
Guys from God
Feeding the Beast
Eyes of the World
Cooler Than Cool
Too High to be Falling
Motorbyke
Since You've Been Gone
Don't Look Back
CODA
Label: earMusic
Genre: Hardrock
Release Date EU: June 2nd, 2017