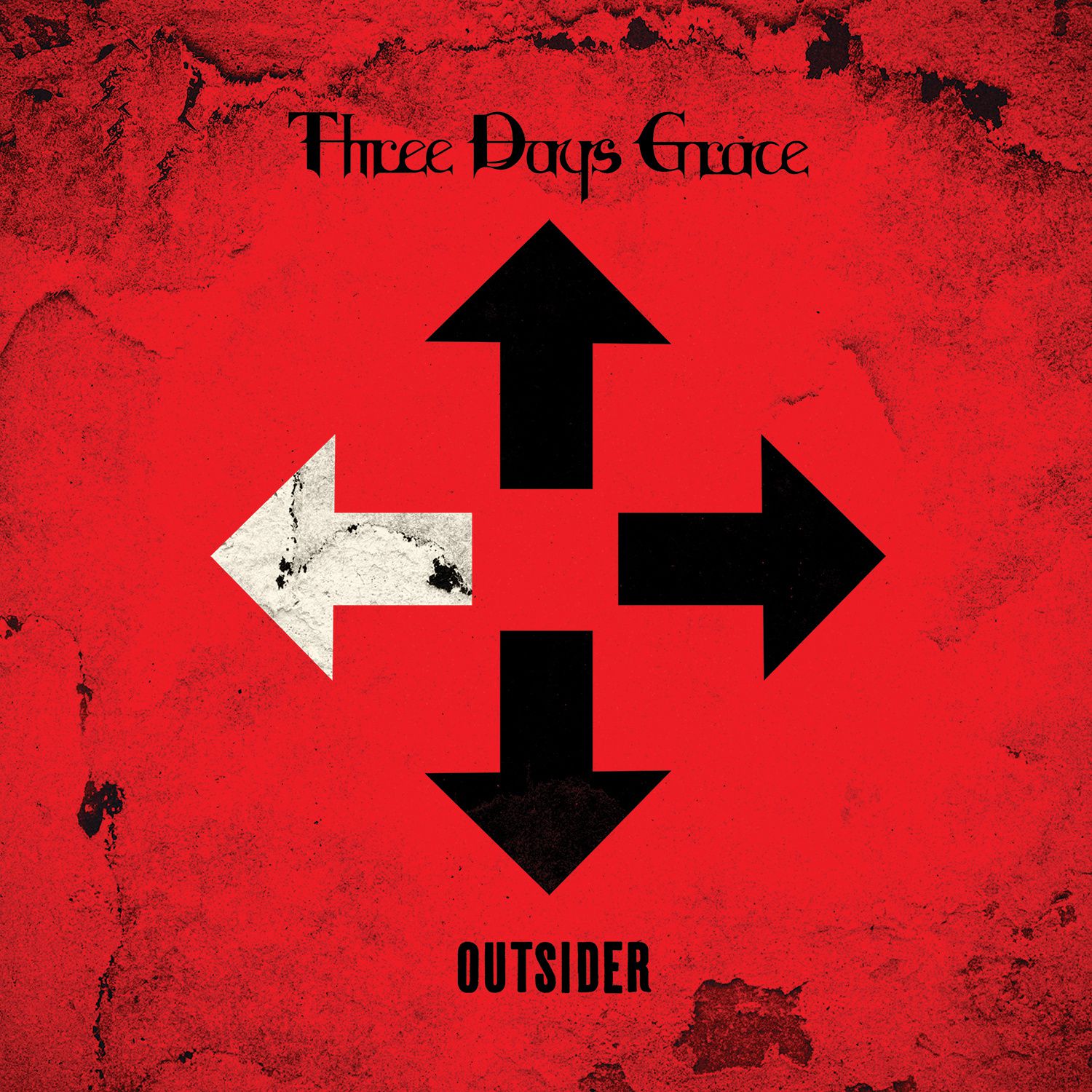 (9/10) Multi-platinum certified Canadian alternative rockers Three Days Grace return with a new album, the first one since the 2015 release "Human".
The band's sixth longplayer is entitled "Outsider" and features twelve new rock songs that easily live-up to the quality appreciated with earlier releases.
The newest offer benefits from an excellent sound provided by producers Gavin Brown and Howard Benso. The production team has been completed by Mike Plotnikoff and Chris Lord-Alge, both being in charge for the engineering.
The first single that has been unveiled is "The Mountain" and it's a good choice. It's a hard rocking track with heavy guitars. However, there is more to discover with "The Mountain" since the song also includes a well-crafted chorus and a great sense for melodies. This tune is a mature composition that represents the album in a great way.
What adds additional quality to the album is singer Matt Walet who's part of Three Days Grace since a few years and he was rather new in the line-up when the quartet worked on "Human". In the meantime Walet definitely 'arrived' and his new level of confidence, also expressed in many idea when it comes to "Outsider", added a new dynamic. Walet is no 'outsider' anymore. He's fully in.
Getting back to the songs means mentioning "Me Against You". It's a rather confronting song that shows that Three Days Grace has nothing to do with mainstream rock. The songs has an oppressive vibe and a dark expression; so no 'sugar' at all.
Furthermore the quartet experimented a bit more with electronic sounds what could have easily ended up in mainstream pop music. To mitigate the risk the four guys collaborated with Rhys Fulber when it comes to programming and great songs like "Love Me or Leave Me" are the reward for the effort taken.
The cinematic and rocking "The Abyss" marks the end of an album that I can sum-up as a very well-done alternative rock record. While some post-grunge bands started to drown in mainstream Three Days Grace maintained and strengthened their rocking roots while still being open for a wider audience. "Outsider" balances heavy guitars with great melodies, a combination that's a treat for your ears.
(9/10)
Tracklist:
Right Left Wrong
The Mountain
I am an Outsider
Infra-Red
Nothing to Lose But You
Me Against You
Love Me or Leave Me
Strange Days
Villain I'm Not
Chasing the First Time
The New Real
The Abyss
Label: Sony Music
Genre: Alternative Metal
Release Date EU: March 9th, 2018