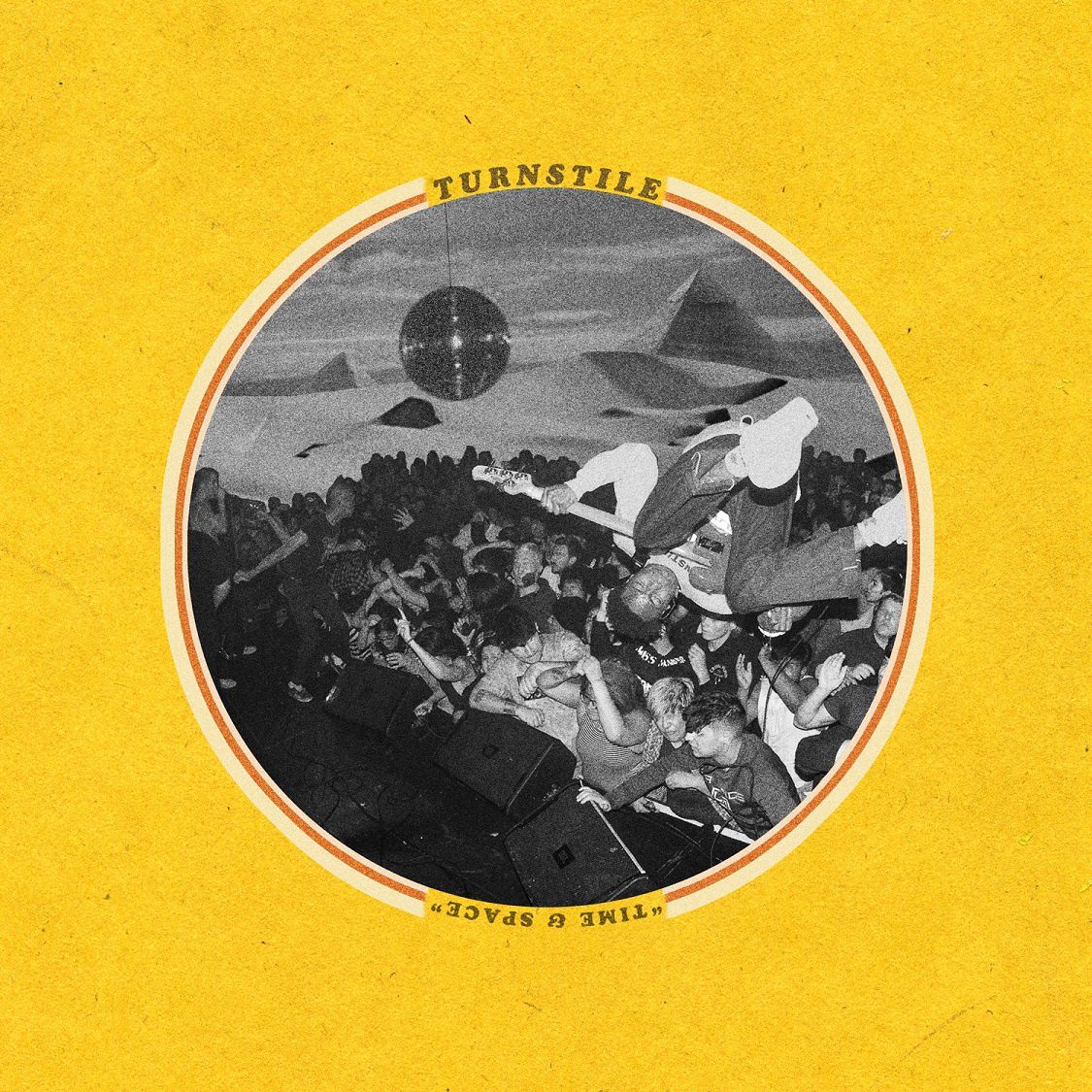 (8/10) Baltimore-based hardcore outfit Turnstile published their second album "Time & Space" a few days ago, a longplayer that releases energy with every song that ended up on the tracklist.
Turnstile's sound is based on some hardcore roots, but it's more that influences the songs. There is some solid punk rock added to the mix which spices up "Time & Space" a lot.
The variety of sounds can be explored with "Real Thing", the song that's number one on the batting order. It's an aggressive hardcore song, kept rather short, as most of the tracks on the album. The cool thing is the bar jazz part that ends the tune and bridges to "Big Smile", which is the next uptempo attack. It brings hardcore and rock'n'roll together and sound pretty cool.
"Bomb" is a chilling interlude that spreads a lounge feeling before a solid bassline introduces the mighty "I Don' Wanna Be Blind". "Can't Get Away" reminds of the earlier Dog Eat Dog while "Moon" merges hardcore with some Nirvana vibes.
With "Disco" the listener faces another relaxed interlude before the title track introduces the end of this entertaining longplayer.
"Time & Space" is an album that presents hardcore roots which are interpreted a bit wider than usually. The result sounds great though and the disc will get some more spins on my record player.
(8/10)
Tracklist:
Real Thing
Big Smile
Generator
Bomb
I Don't Wanna Be Blind
High Pressure
(Lost Another) Piece of My World
Can't Get Away
Moon
Come Back For More
Right to Be
Disco
Time & Space
Label: Roadrunner Records
Genre: Hardcore
Release Date EU: February 23rd, 2018