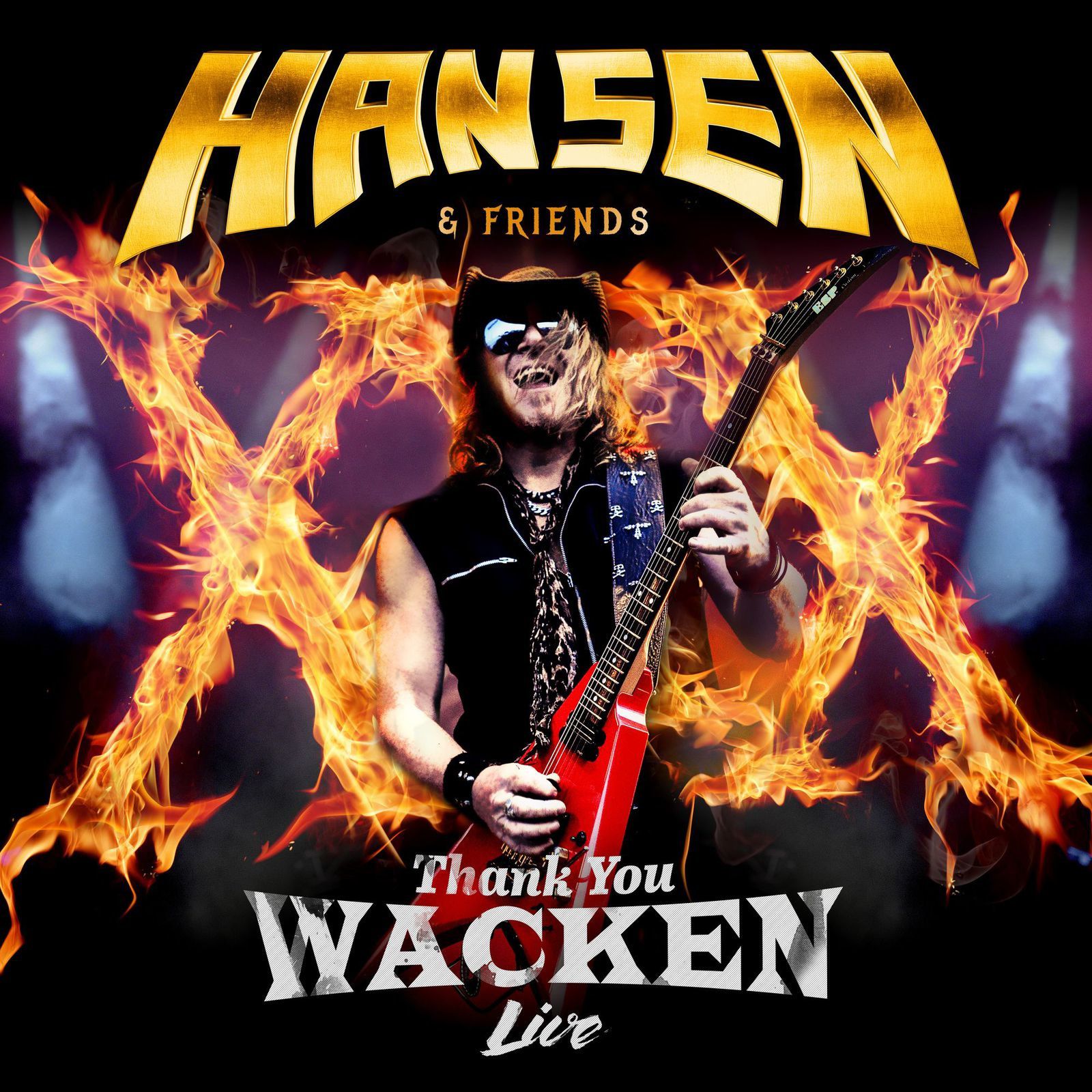 (8/10) Kai Hansen and Wacken share a longtime common history. It was back in 1994 when Hansen played the Wacken open ait festival with Gamma Ray. At that time the festival was far away from being as big as it is these days - it was a smaller event in a city that was not known by anybody outside the village borders. Things changed over time, for Wacken and Kai Hansen.
Gamma Ray is still the main focus point of the iconic guitarist from Hamburg, but he also signed responsible for a massive contribution to Unisonic as well as he released in 2016 a solo album called "XXX - Three Decades in Metal". Hansen brought together a few friends around the table, celebrating pure metal with a bunch of songs reflecting a wide variety of rock and metal sounds.
A logical consequence out of Hansen's Wacken-connection and the solo project led to a unique metal show on a muddy summer night in 2016 when the studio album of Hansen & Friends became alive, on stage. Supported by musicians like Eike Freesen, Alex Dietz, Frank Beck, and more, Hansen & Friends performed a set that was build on the solo release from a few months earlier.
The cherry on this metal cake was the inclusion of some older Helloween classics which made a great show to an even greater one. Not only that tunes like "Victim of Fate", " Want Out" and "Future World' belong to the best German metal ever brought up to surface, it was the last two mentioned that brought also legendary Michael Kiske on stage. Hearing him singing these classics with Hansen on lead guitar gave a first glimpse of what fans can expect in autumn this year when the guys will be part of the 'Pumpkins United" tour.
This live release is an album that you should call your own when interested in well-executed melodic metal. Good stuff.
(8/10)
Tracklist:
Born Free
Ride the Sky
Contract Song
Victim of Fate
Enemies of Fun
Fire and Ice
Burning Bridges
Follow the Sun
I Want Out
Future World
All or Nothing
Save Us
Label: earMusic
Genre: Heavy Metal
Release Date EU: June 23rd, 2017