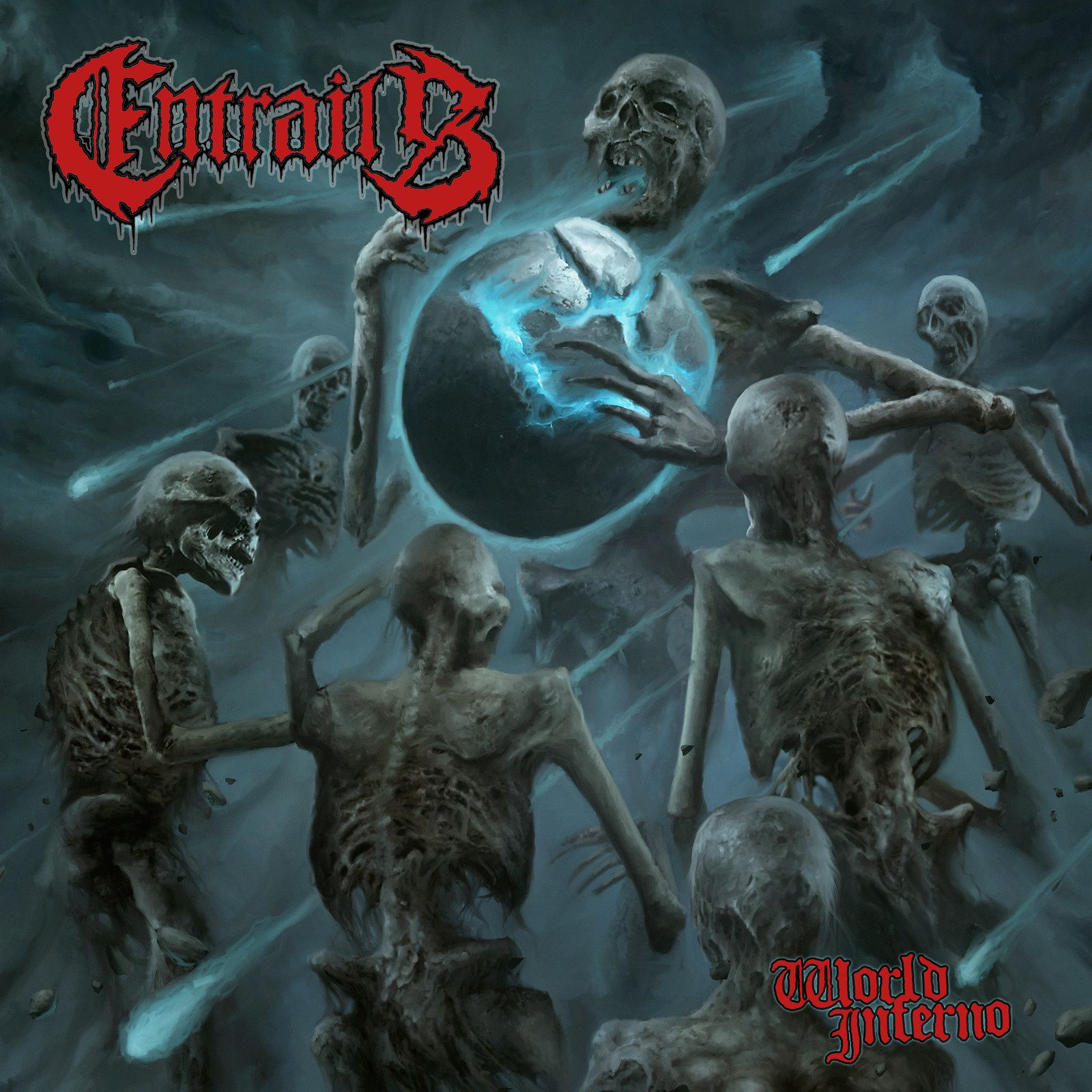 (8/10) It was back at the end of the 90's when Swedish Entrails started the adventure of founding a death metal band and I guess that they are one of the few bands that actually needed a second attempt in order to get things off the ground. In their first 'era', the guys haven't been really satisfied with what they did and slowly faded away.
One decade later it was guitarist Jimmy Lundqvist who initiated a restart of Entrails which was in the end a far more successful endeavor than anything done earlier. In this phase Lundqvist found new partner in crime and the band's debut "Tales from the Morgue" was in reach after having initially started the band. The album was well-received by the fan base and acted as a motivator for more.
Over the last years Entrails has been very productive with three more longplayers that followed, with the newest one, "World Inferno" being available at the record shops as we speak/read. Like earlier also over the last months the band had to go through some line-up changes with Martin Mikaelsson on drums, building the new engine for Entrails together with bass player/vocalist Tommy Carlsson. This powerhouse does a good job on the album providing a hellish beat for each of the ten tracks.
The abyss opens with the title track. "World Inferno" begins with a dark keyboard passage before evolving to a mean death metal anthem. This song sets the standards for the album, a record that also contains some groovier numbers like "Condemned to the Grave" – a first highlight on "World Inferno". Entrails proves with their newest addition to their discography that death metal can be highly entertaining. Songs like "Insane Slaughter" benefit from a pretty good songwriting with intense riff, furious leads and well-placed breaks.
Bands like the legendary Entombed delivered the blueprint for Entrails' sound. It was like this on the first records and "World Inferno" doesn't change the approach. What's the enjoyable asset of this album is the unleashed energy and song writing capabilities, making this album to a raw piece of meat.
(8/10)
Tracklist:
World Inferno
Condemned to the Grave
Serial Murder (Death Squad)
The Soul Collector
Dead and Buried
Insane Slaughter
Into Eternal Fire
Suffer
The Hour of the Casket
The Blood Breed
Label: Metal Blade
Genre: Death Metal
Release Date EU: June 16th, 2017