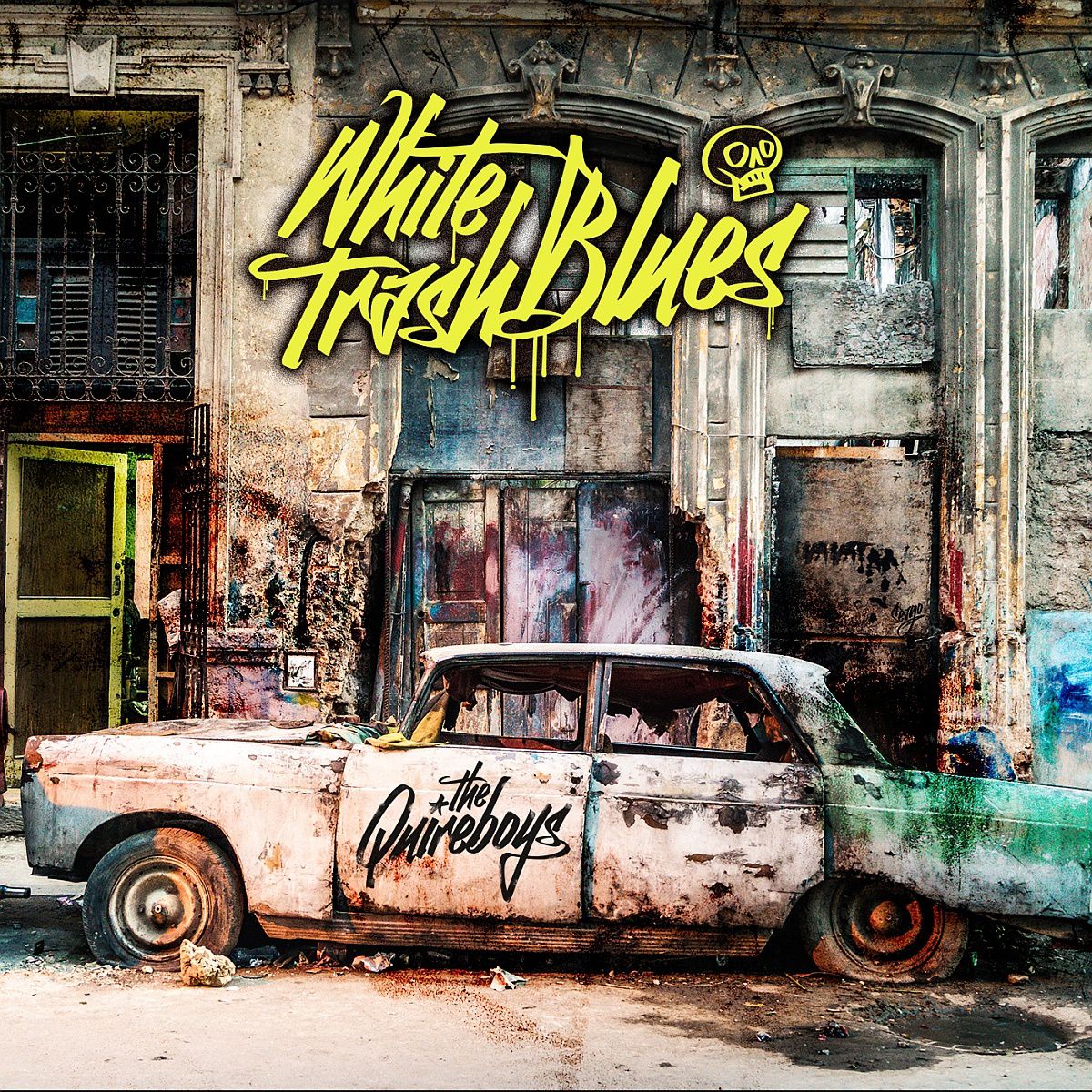 (8/10) After having released an excellent longplayer called "Twisted Love" 12 months ago, the band comes back with a new longplayer in September this year. This time it's an album that doesn't come with new songs. The Quireboys worked on a record that's fuelled with cover songs, reflecting the bands passion for blues rock in a perfect manner.
The six-piece band fulfil a dream when it comes to "White Trash Blues", celebrating one of their favourite styles in music and also doing something that's slightly different from the expected. So what's more obvious to take some real blues classics from John Lee Hooker, Muddy Waters and more, arranging them in a Quireboys-fashion and capture all the excitement on a longplayer.
"White Trash Blues" is the outcome of this work and it's a very entertaining one too. Each of the tunes that are on the longplayer has its own twist, still representing the original by also adding The Quireboys vibe to it. One important ingredients in this is the raspy voice of Spike which gives the classics a new appeal.
"White Trash Blues" cheers The Quireboys fans as well as it gladdens blues and rock fans in general. This album is an exciting and respectful interpretation of some of the most important songs in blues. Well done.
(8/10)
Tracklist:
Cross Eyed Cat
Boom Boom
I wish you would
Take Out Some Insurance
Going Down
Help Me
Shame Shame Shame
I'm Your Hoochie Coochie Man
Leaving Trunk
I'm a King Bee
Walking the Dog
Little Queenie
Label: Off Yer Rocka
Genre: Blues
Release Date EU: September 8th, 2017