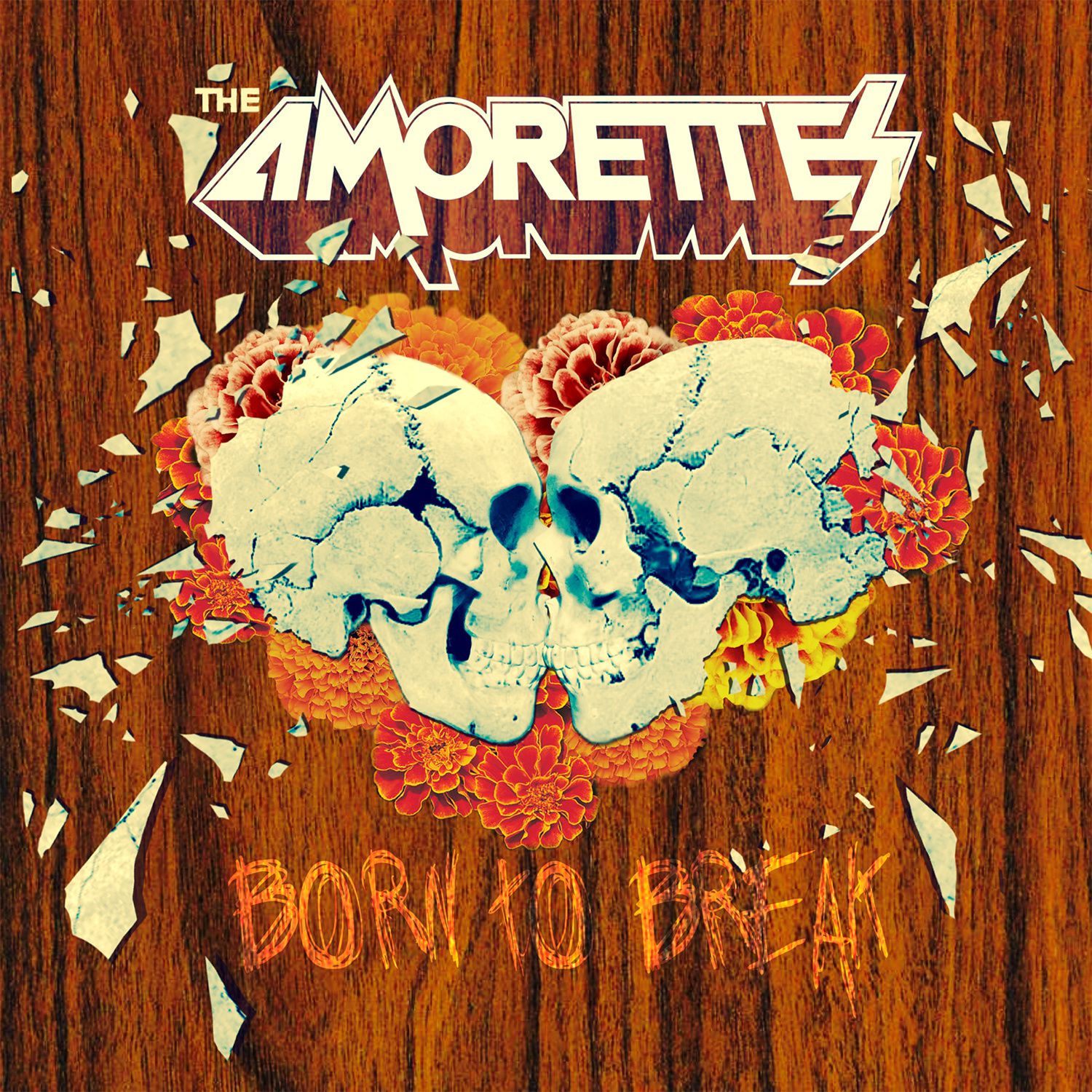 (8/10) The Amorettes, that's Gill, Hannah and Heather; the latter two being sisters. This trio has already three albums out there in the record shops with the latest on, "White Hot Heat", being a really great one.
What's the beauty with The Amorettes is their straight-forward approach. These three girls are on fire when it comes to traditional hardrock. The ladies from Scotland don't ogle trends nor do they want to impress with frills and gimmicks. The trio is on a journey through handcrafted rock music that comes with a down-to-earth approach and a lot of authenticity.
All this is a rock solid base for a good album, but there has to be good songs too in order to make the entire package to something that's above standard. The Amorettes do have all these ingredients in place, not only with the earlier releases but also on their newest longplayer entitled "Born to Break" things just work as planned.
The McKay sisters provide a great groove to each of the 12 songs that found a spot on the tracklist, while singer and guitarist Gill Montgomery adds the screaming guitar and excellently done vocals. "Can You Feel the Fire" is the opener. It's the first wow-moment on the album, followed by eleven additional songs that are equally as good as the energetic opener. Tunes like raucous title track, the uptempo "Coming Up the Middle" and the rumbling "Hell or High Water" are exquisite rock songs. The final chapter of the record is entitled "I Want it Bad", which is kept a bit slower. The track has a hypnotic beat and is equipped with hooks that catches the listener from beginning to end. It's a cool way to end an album that belongs to the 2018 releases with a lot rock'n'roll power.
If you want to listen to some good music you will not manage to avoid listening to this album. This disc needs only one spin on your record player to unveil its entire beauty. As soon as this happened you will give "Born to Break" many more loops - for sure.
(8/10)
Tracklist:
Can You Feel the Fire
Hello and Goodbye
Everything I Learned I (Learned From Rock And Roll)
Born To Break
What Ever Gets You through the Night
Hell or High Water
You Still Got Rock And Roll
Easy Tiger
Bat Shit Crazy
Coming up The Middle
High on Your Energy
I Want It Bad
Label: Steamhammer/SPV
Genre: Hardrock
Release Date EU: April 6th, 2018