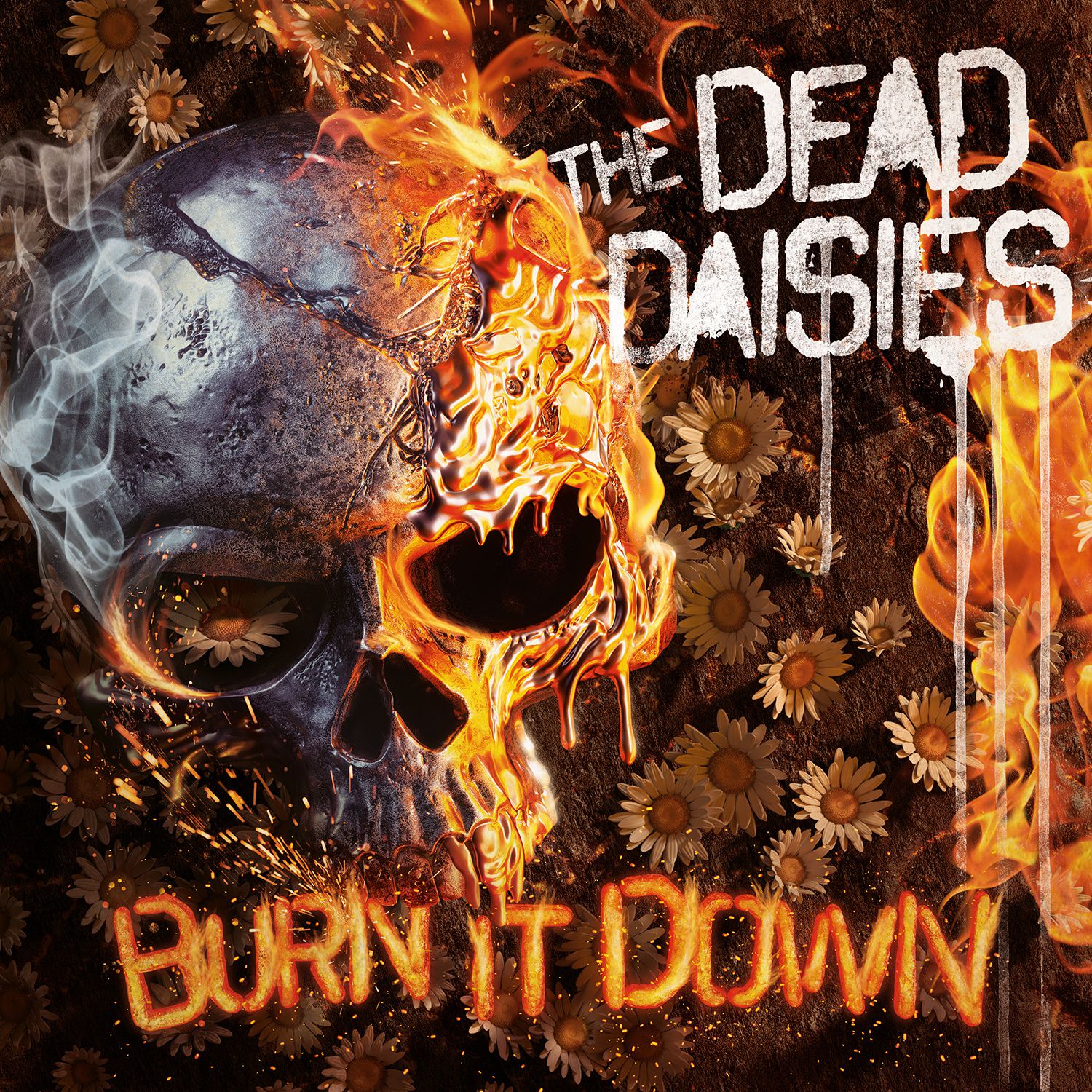 (8/10) The Dead Daisies are one of the rising stars that constantly enlarged their fan-base over the last years. After having released three records and played many powerful live shows The Dead Daisies went back to the studio for recording their next album "Burn it Down".
"Burn It Down" is The Dead Daisies' fourth longplayer, an album that will hit the shelves in April this year. If you expect major changes from what you have heard earlier you're on the wrong track. The five-piece continues their journey through rock music by adding 10 new chapters to the story, all told in the typical The Dead Daisies fashion. However, there was change when it comes to the new longplayer since the band has a new drummer. No less than Deen Castronovo (Journey, Bad English) joined the powerhouse, forming, together with bassist Marco Mendoza, an extremely powerful rhythm crew, which is the 'engine' of The Dead Daisies' sound.
Grooving and dirty hardrock is the main factor of The Dead Daisies and they celebrate it on this new delivery. "Resurrection" is the opener of an album that gets out of the blocks more than well. A heavy beat is pushing from beginning to end and it's a sleazy chorus that makes the song to a rock'n'roll treat.
"Rise Up" takes over. The tune is of same quality as the opener. "Rise Up" is more kept in a moderate pace and it's an irresistible groove that makes this track to one of the best ones on the album. The starting 'trilogy' also includes the bluesy title track, reminds partly of Whitesnake in the earlier days.
I like The Dead Daisies most when the reveal their full rock power. Songs like "Leave Me Alone" and "Bitch" stand for the beauty of hard rocking music that is a treat. Next to these vibrant track the band also shows their soulful side with an emotional ballad entitled "SetMe Free".
If you like the earlier The Dead Daisies albums and if you have witnessed their terrific stage presence over the last years, than you will also love what you get served with "Burn It Down". Down to earth hardrock music that unites musical savvy and passion to a great album. Good stuff.
(8/10)
Tracklist:
Resurrected
Rise Up
Burn It Down
Judgement Day
What Goes Around
Bitch
Set Me Free
Dead And Gone
Can't Take It With You
Leave Me Alone
Label: Spitfire Music / SPV
Genre: Hardrock
Release Date EU: April 4th, 2018