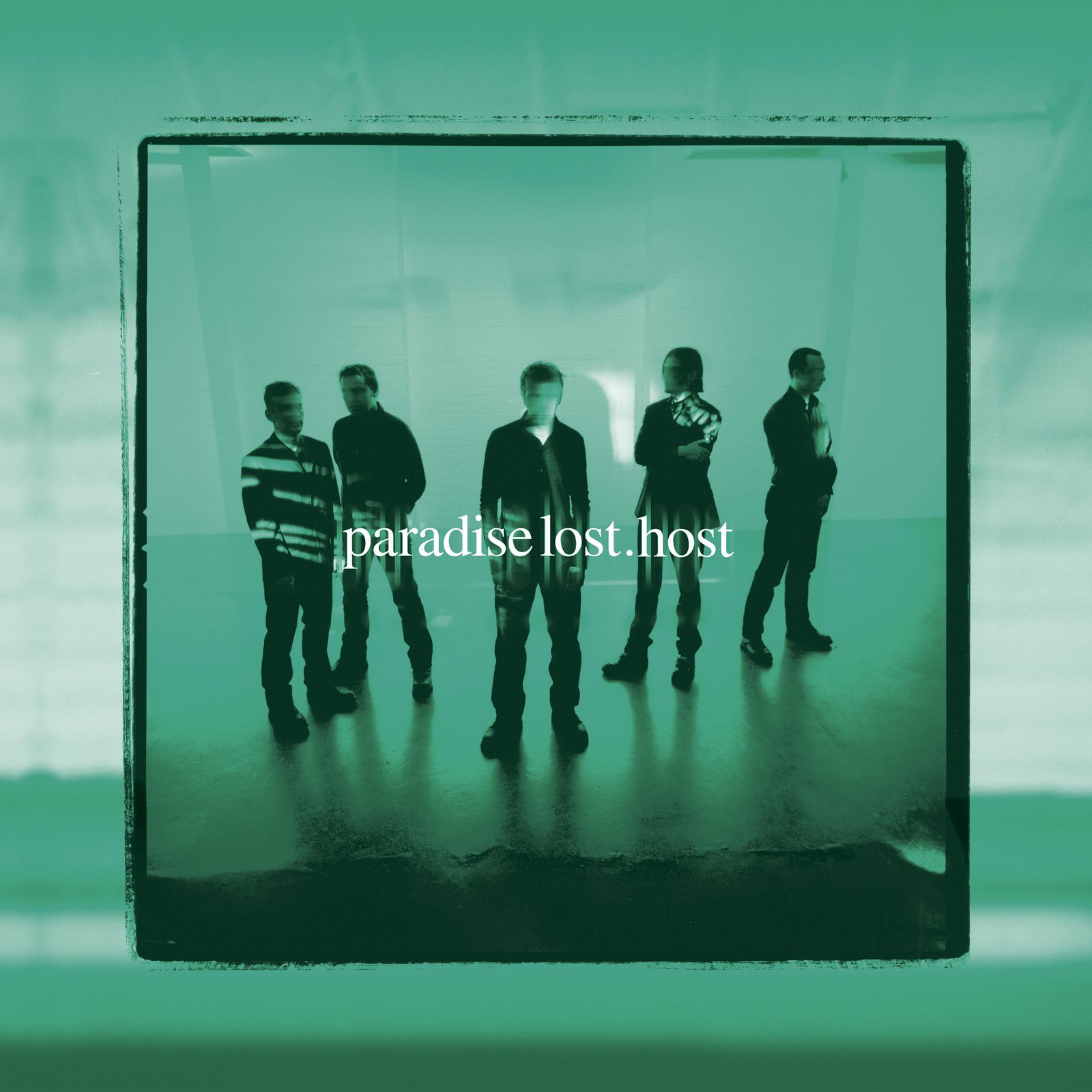 (7/10) "Host" was Paradise Lost's 7th longplayer and it was a controversially discussed released. The album was though a logical next step in a direction that loomed already with "Draconian Time" and "One Second".
Paradise Lost went further away from their raw death metal roots, left the "Gothic" days behind and started to experiment with more melodies and a gothic vibe instead. It's almost irony that the new gothic direction was almost in contradiction to the "Gothic" album. This trend wasn't much in favour of fans from the early days even though the album still reached high chart positions. To date it's the only Paradise Lost album that entered the Top 5 in Germany's longplay-charts.
19 years after the original version hit the shelves it's a remastered disc that sees the light of day this spring. One benefit of such a re-issue is the fact that the album is available for the first time in vinyl. Furthermore the remastered version of "Host" brings the quality of songs like "So Much is Lost", "Nothing Sacred" and "Ordinary Days" much more to the open. Paradise Lost's seventh record is a good album, featuring songs that all have a gloomy and cold atmosphere in common. Maybe it would have been smart to release it under another banner than under Paradise Lost.
However, retrospectively I think that "Host" was an important album for band and band members. Paradise Lost wouldn't be where they are today if they wouldn't have had this period in the late 90's / early 2000th.
(7/10)
Tracklist:
So Much is Lost
Nothing Sacred
In All Honesty
Harbour
Ordinary Days
It's Too Late
Permanent Solution
Behind the Grey
Wreck
Made the Same
Deep
Year of Summer
Host
Label: Nuclear Blast
Genre: Gothic
Release Date EU: March 16th, 2018