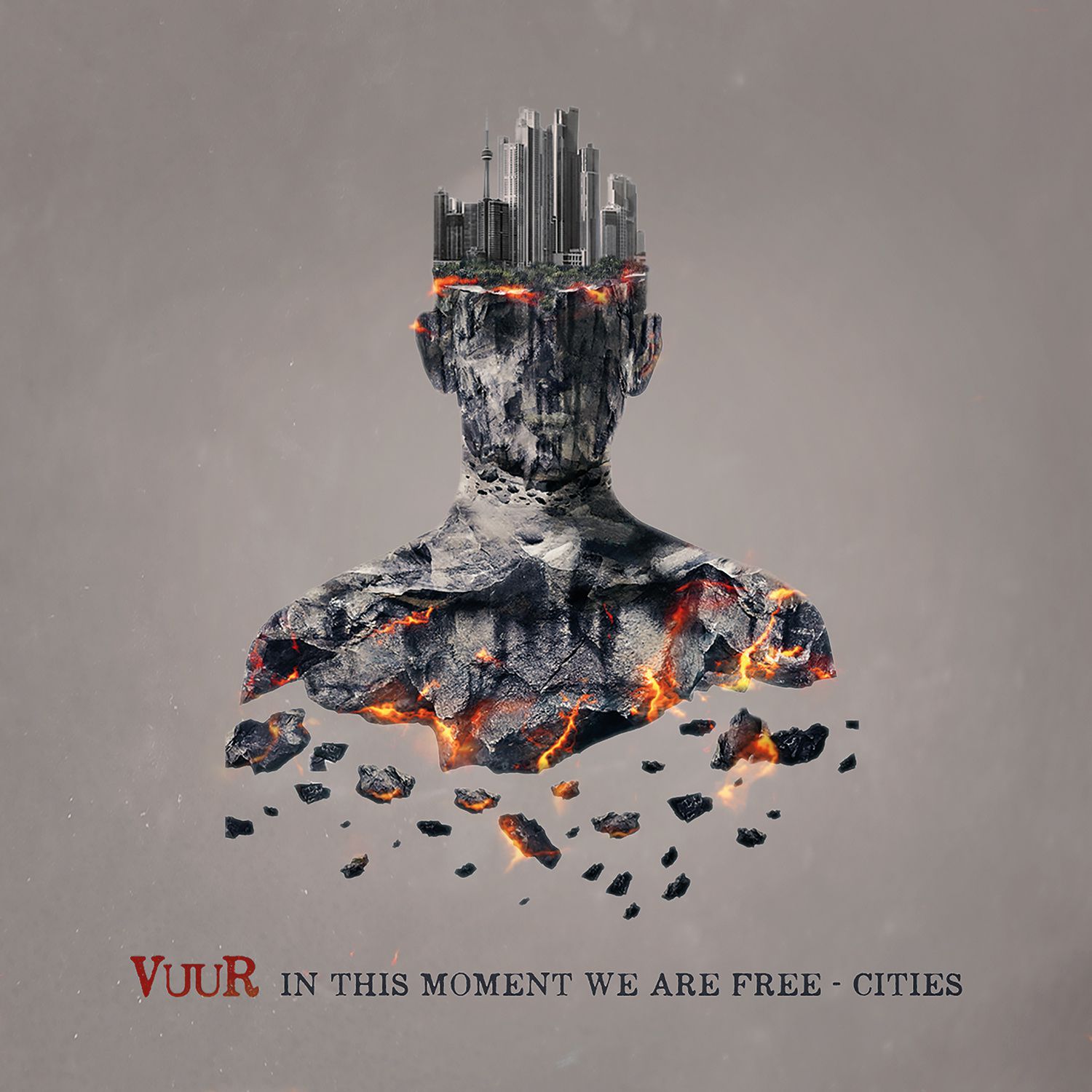 (7/10) The announcement of Vuur was a moment that immediately rose some expectations, knowing that the band members belong to the 'who is who' of Dutch rock and metal. So who's on fire at Vuur. The band is the brainchild of former The Gathering singer Anneke van Giersbergen who teamed-up with Dutch drum icon Ed Warby (Hai Of Bullets, Ayreon and ex-Gorefest), Jord Otto (ex-Revamp), Johan van Stratum (Stream Of Passion) and Ferry Duijsens. Next to these excellent musicians it was Joost den Broek at the helm, providing the debut with a nuanced and powerful sound – all good preconditions for a successful release.
Van Giersbergen started Vuur next to The Gentle Storm, mainly based on a slightly different sound. "In This Moment We Are Free – Cities" is a bit darker and partly heavier than what we know from The Gentle Storm. This expression is based on Van Giersbergen's ambition to differentiate, an endeavor that was also well supported by co-songwriters. Mark Holcomb (Periphery), Esa Holopainen (Amorphis), Daniel Cardoso (Anathema) and Vuur's guitar dou has been part of a creation of songs that follow a certain overarching theme.
"In This Moment We Are Free – Cities" is about bigger cities and the freedom connected to them. But it's also about the flipside of this liberty which is anonymity. Each of the eleven tunes on the album addresses the topic from the viewpoint of another metropolitan area – from Berlin via Rotterdam and Rio to San Francisco.
This acoustic world trip is an excellent idea, also providing opportunities when it comes to sound and expression of each of the songs. It is an open invitation to experiment a bit more than usual. But here comes the weak spot of the album. Besides all the technical finesse and capabilities of everybody involved "In This Moment We Are Free – Cities" misses the highlights. After having heard the first tracks you can easily get the idea of a repetition, not when it comes to the details - more from a general perspective. It feels like a missed opportunity of not making use of musical inspiration provided by the different cities/regions being connected to each of the tracks. It's these arcs of tension that are missing. All the right ingredients are there and they are all put together in a good fashion, but it's the pepper that's missing. Somethings that spices-up things and adds the final touch.
In that sense, "In This Moment We Are Free – Cities" is a good album, done by highly experienced musicians. No doubt. It's a bit like the sleeping giant that opened up one eye first. Imagine how things would be if the giant would unveil the entire power and potential.
(7/10)
Tracklist:
My Champion – Berlin
Time – Rotterdam
The Martyr and the Saint – Beirut
The Fire – San Francisco
Freedom – Rio
Days Gone By – London
Sail Away – Santiago
Valley of Diamonds – Mexico City
Your Glorious Light Will Shone – Helsinki
Save Me – Istanbul
Reunite! – Paris
Label: Inside Out Music
Genre: Progressive Rock
Release Date EU: October 20st, 2017