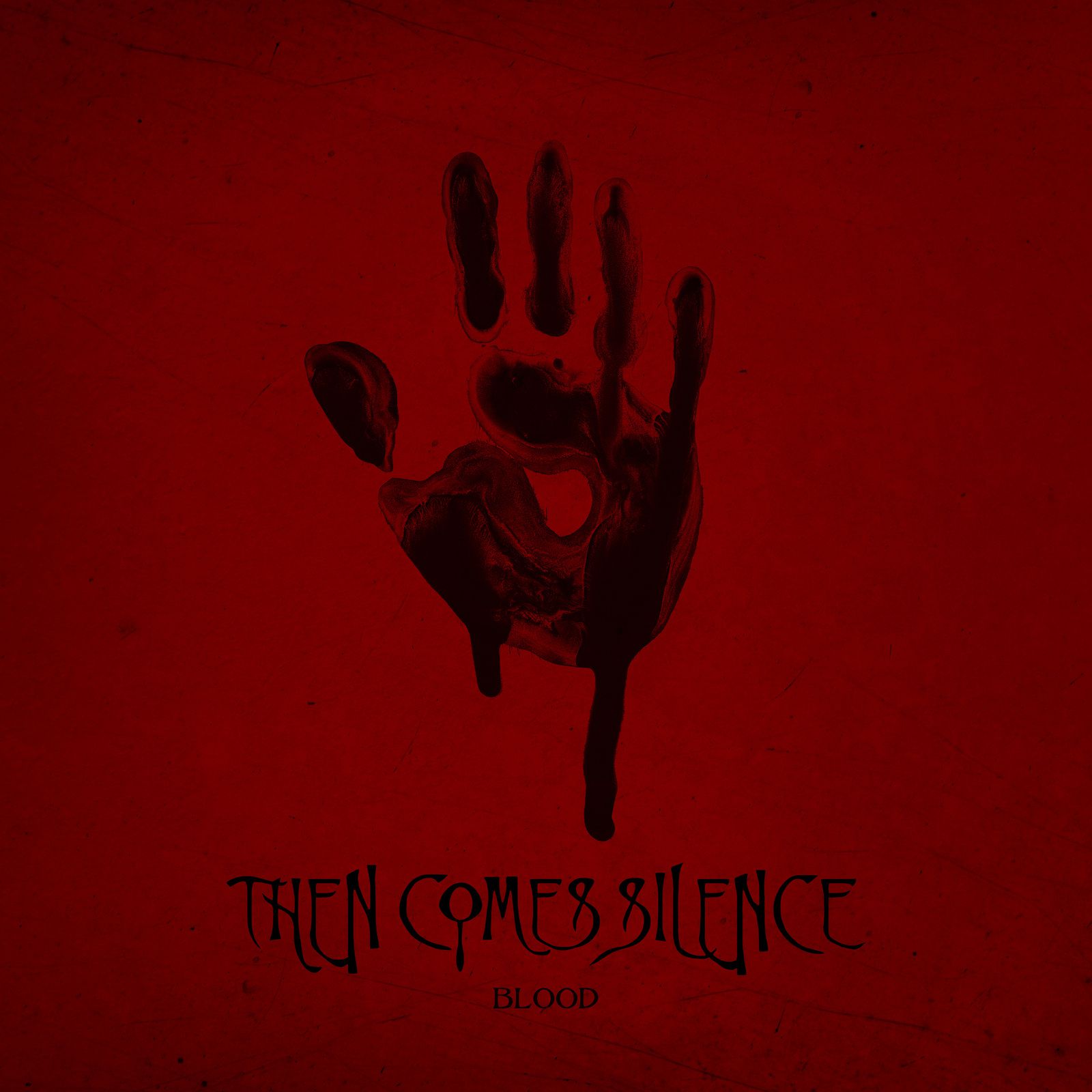 (8/10) "Blood" is a rather unusual album when it comes to Nuclear Blast. The Swabian label signed Swedish dark rock outfit Then Comes Silence and "Blood" is the first countable result of this cooperation. But instead of razorblade sharp riffs and deep growls it's a dark rock sound that finds its way to your ears and mind.
Then Comes Silence started in 2012 in Stockholm and managed to publish three longplayer up to date. I must admit that I missed these releases and I could imagine that the same goes for some of you. But now, with the support of Nuclear Blast, the Swedes have an excellent opportunity to increase awareness on a more global level with a new longplayer.
"Blood" is the fourth record of this indie rock outfit. Then Comes Silence is no metal. The four-piece band describes their sound as a mixture of Darkwave/ Gothic and Post-Punk, which I brings it pretty much to the point. The quartet reminds of bands such as Bauhaus, but also Joy Division and Fields Of The Nephilim can be seen as references for what the guys from Stockholm release on their newest strike.
The beauty with each of the songs is the intensity that come with it. Then Comes Silence create a dense sound that is equally build on guitar and synthesizer. Supported by a grooving beat and excellent vocals the longplayer is a 'must have' for gothic fans as well as for supporters of the earlier mentioned groups.
Songs you should listen to are the speedy "Flashing Pangs of Love" which, I think, shows the entire fascination of Then Comes Silence. But also the slow and gloomy "Good Friday" belongs to the outstanding tracks on the album. These two songs stand for the entire album that comes with a rich variety of sounds, all kept together by a melancholic vibe. The slow paced "Magnetic" is another example, showing the width of "Blood", an album that lives by the beauty of darkness.
Then Comes Silence is an interesting album that adds something new to Nuclear Blast's portfolio. These Swedes prove that 'silence' can be loud' too.
(8/10)
Tracklist:
The Dead Cry for No One
Flashing Pangs of Love
Strange Kicks
My Bones
In Leash
Choose Your Poison
Good Friday
The Rest Will Follow
Magnetic
Warm Like Blood
Mercury
Label: Nuclear Blast Records
Genre: Darkwave/Gothic
Release Date EU: October 20th, 2017