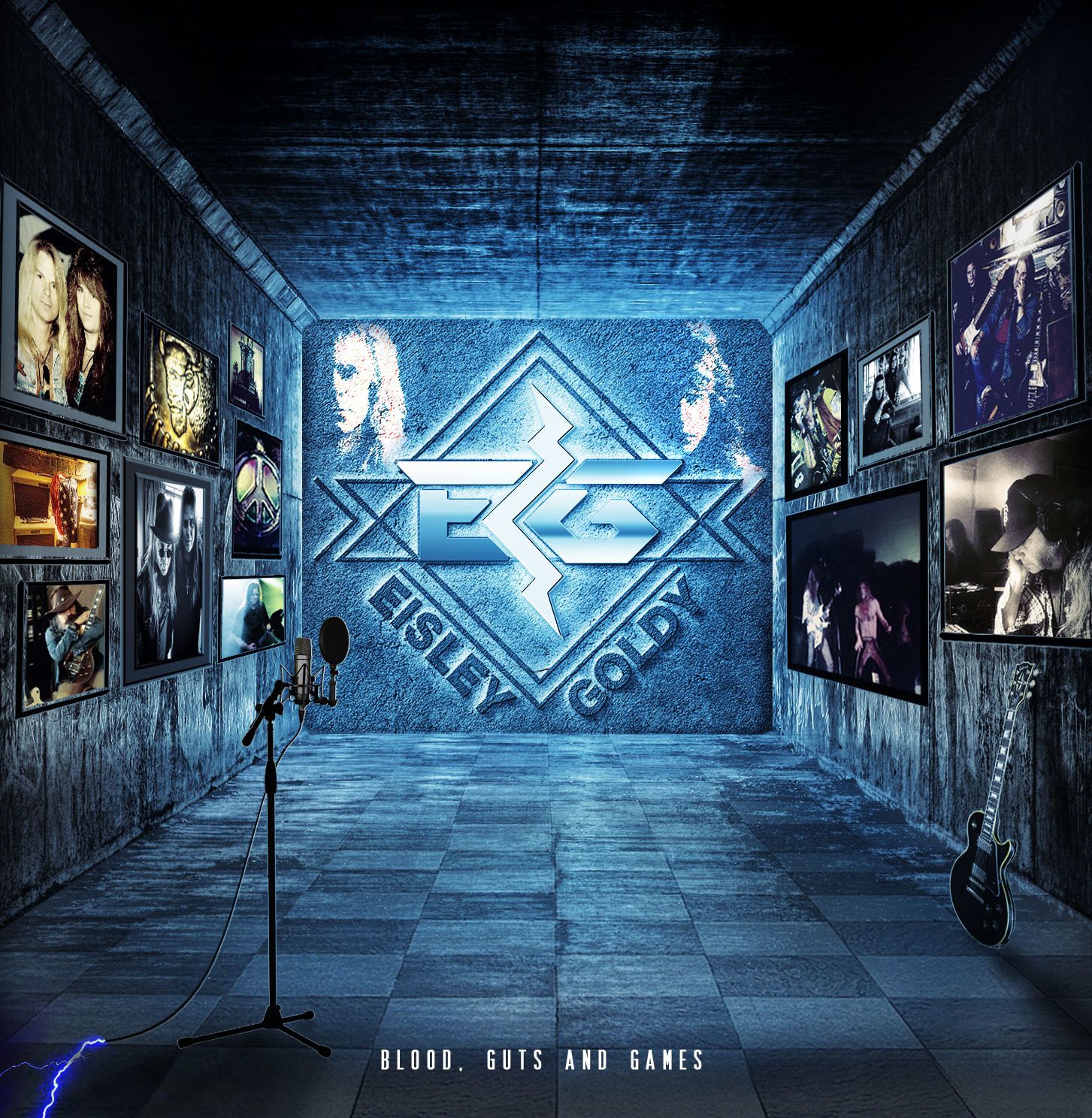 (7/10) Like we know from some of Frontiers Music's earlier releases also Eisely/Goldy is built on a combination of singer and guitarist, starting up for a new project leading to a longplayer.
This time it's Californian singer David Eisely, known from his time with Guiffria, and guitarist Craig Goldy, who enriched Dio albums such as "Dream Evil". Since Goldy was part of Guiffra too both guys share already a common history and it's the here & now that brings them together in a new constellation.
It was Goldy who took the initiative. Visiting Eisely at home for a 'surprise visit' lead to some first talks about making music together. This happened in 2014 and it resulted in having this new longplayer out in the record shops in December this year.
"Blood, Guts and Games" is the title of the longplayer that, next to the two mentioned, also includes Ron Wikso on drums.
In case you expect heavy rock sounds known from Goldie's Dio-days I have to disappoint you. If you want to listen to those you need to join one of the 'Dio Returns' shows later this year, of which Goldie is part of. The Eisley/Goldie album comprises some tracks though, like "No More Prayers in the Night", which are done in a harder fashion, and also "Wings of a Hurricane" includes a good punch. Next to these powerful rockers it's in general terms melodic rock you get offered, tunes that avoid too much edges.
It's songs like the opener "The Heart is a Lonely Hunter" and "Love of the Game" that stands for rock music, done with good craftsmanship. The guys aren't into risk-taking and play it safe. What they added though to this approach is a good sense for melodies, a lot of experience and a solid production. "Blood, Guts and Games" comes with a dense sound that gives songs like "Soul if Madness" the right kick.
"Blood, Guts and Games" is a good (hard-)rock album that fits perfect to Frontiers' portfolio. This album might not be rocket-science but it provides a good vibe in grey autumn times.
(7/10)
Tracklist:
The Heart is a Lonely Hunter
I Don't Belong here Anymore
Lies I Can Live With
No More Prayers in the Night
Love of the Game
Wings of a Hurricane
Life, "If Only a Memory"
Soul of Madness
Track Thirteen
Believe in One Another
Label: Frontiers Music
Genre: Melodic Rock
Release Date EU: December 1st, 2017