Bloodbath means death metal from Stockholm, Sweden. Originally founded by members from Katatonia and Opeth, the band had some releases in the 16 years they have been part of the extreme metal scene.
Bloodbath went into the studio again this year and will release with "Grand morbid funeral" a new album on November 21.
To bridge the time the band released a lyric video from a new song called "Famine of God's word". Check it out.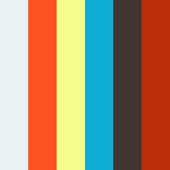 Bloodbath - Famine of God's Word (lyric video)
Lyric video for new track 'Famine of God's Word' taken from the forthcoming album from Bloodbath 'Grand Morbid Funeral' PRE-ORDER YOUR COPY in DELUXE MEDIABOOK FORMAT: http://bit.ly/YcDAyx GATEFOLD
Source: Vimeo