PLACE VENDOME announces a new album for autumn this year. The album will be called "Thunder in the distance" and will be released on November 1st via Frontiers Records. The album is produced by Denis Ward, who was also working together with Kiske in Unisonic.
Tracklist:
Power of music
Broken wings
Lost in paradise
It can't rain forever
Hold your love
Never too late
Heaven lost
My heart is dying
Breakout
Maybe tomorrow
Thunder in the distance
A sample of the new tracks can be listened to with the link.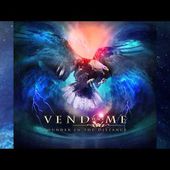 Place Vendome - Thunder in the Distance Samples (Official / New Album 2013 / Feat. Michael Kiske)
Don't forget to LIKE the Frontiers Records Facebook page https://www.facebook.com/frontiersrecordsofficial Place Vendome "Thunder in the Distance" will be released on Frontiers Records. Release ...