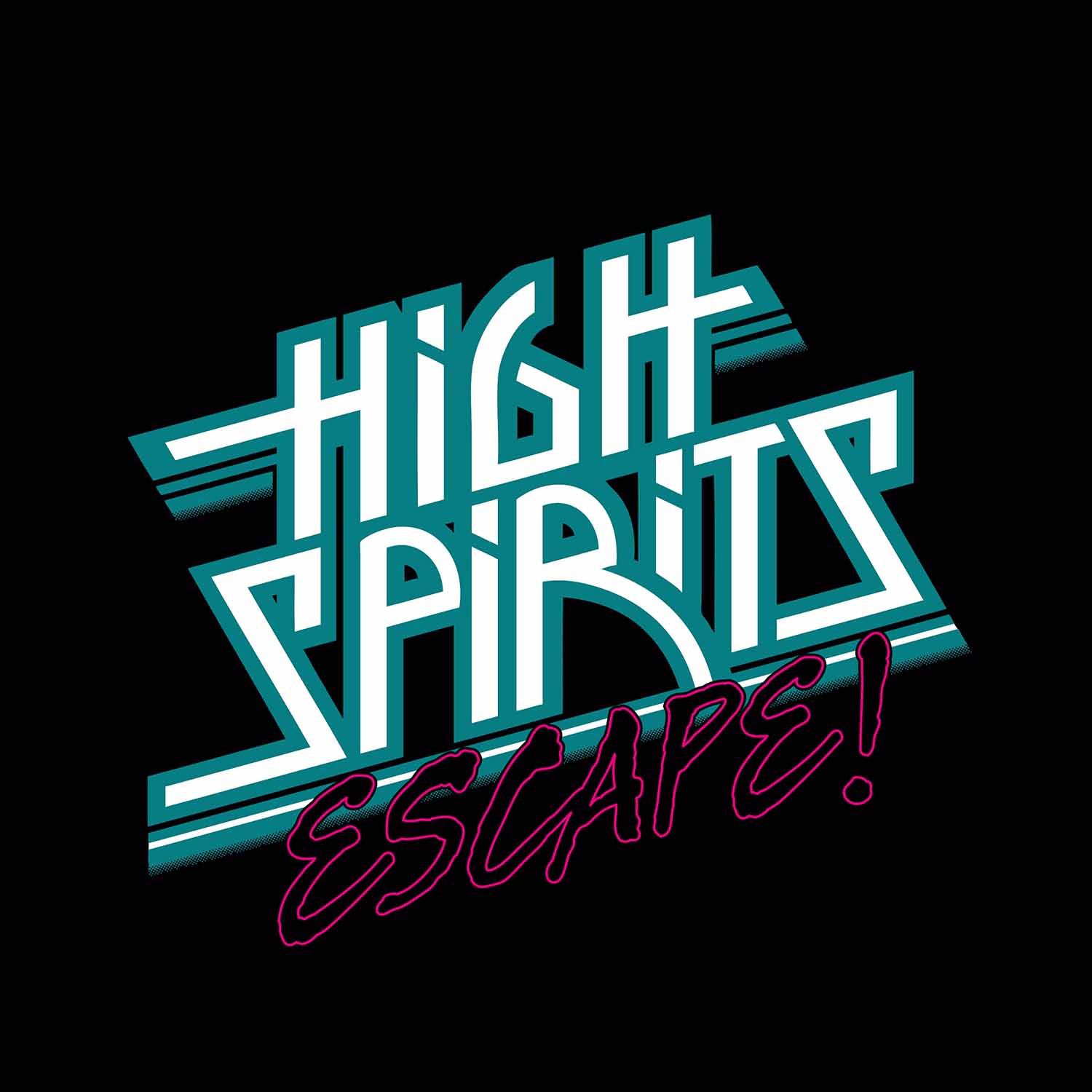 (9/10) Chris Black and High Spirits are back with a new four-track release entitled "Escape!". This EP is a special thanks for fans of the band and continues a tradition. High Spirit had already in 2013 and 2015 special tour releases and "Escape!" is the 2017 equivalent. Songs are mainly from the "Motivator" session but are far more than leftovers. These songs are well-produced dynamic rock songs, performed with much blood, sweat and tears.
This four track EP is pure fun and it's a pleasure to listen to these melodic metal anthems. Being rooted in classic metal from the eighties High Spirits ignites again a fireworks of superb riff, excellent guitar harmonies, a powerful beat and melodic vocal lines. As with the earlier releases the NWoBHM is very present in these four tracks. However, the band and their music doesn't sound dusted or outdated; not at all. It's the joy of playing this kind of music that gives songs like "Feels Like Rock'n'Roll" the ease needed.
High Spirit doesn't get lost in complexity. The guys nail things down with a straight forward approach. "Stagefright" reflects this very well and also the closer "Lonely Nights" comes without any unnecessary frills. This moderate paced song is convincing with a strong groove that I haven't heard in such a great fashion since the end of the 80's.
High Spirits released good longplayers in the past and the new EP is another proof of why these guys get so much attention and positive reaction. Thumbs up for a great four-tracker.
(9/10)
Tracklist:
Escape
Stagefright
Feels Like Rock'n'Roll
Lonely Nights
Label: High Roller Records
Genre: Heavy Metal
Release Date EU: September 8th, 2017