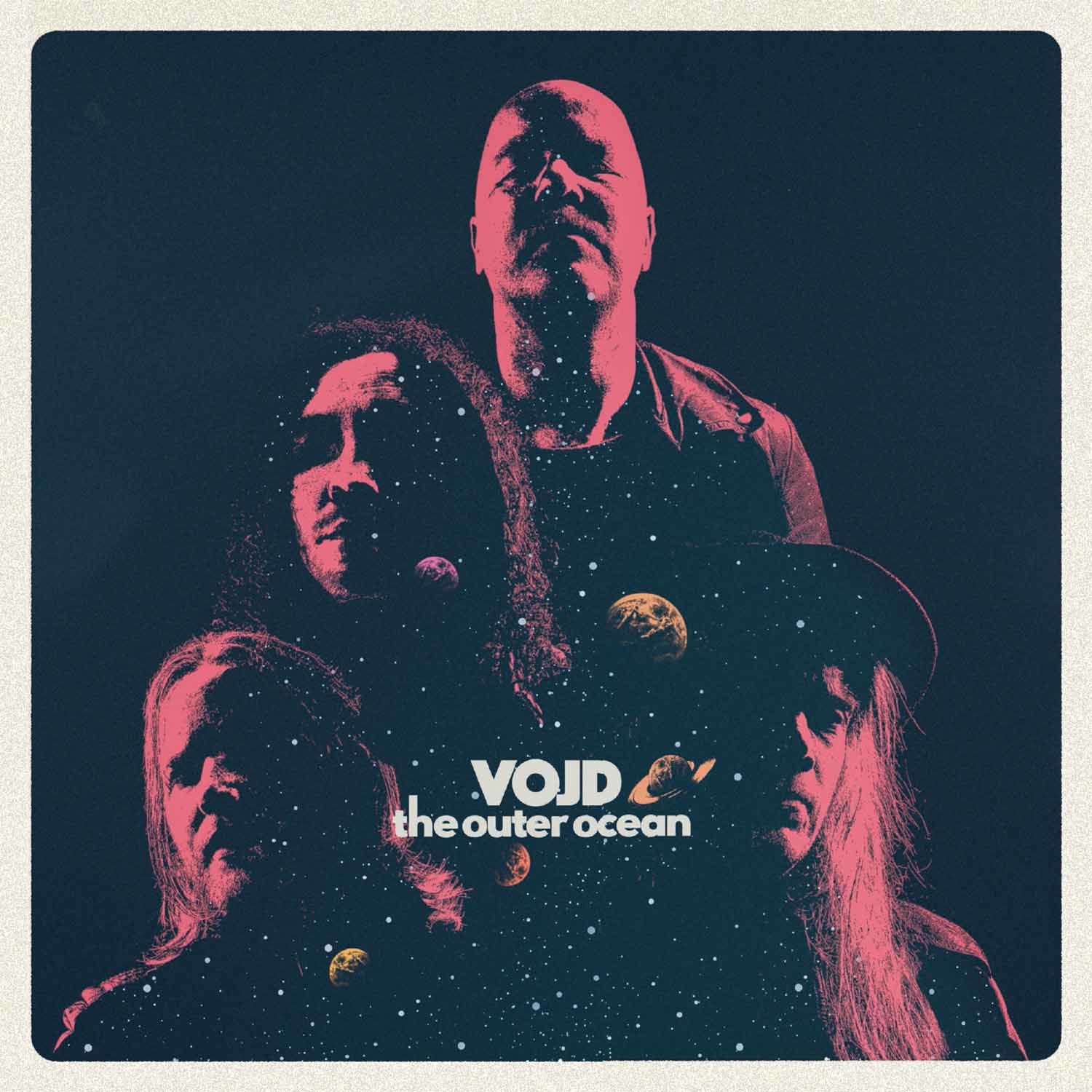 (8/10) What feels like something new isn't necessarily what it seems to be. Now, Vojd is definitely a new rock outfit with a line-up that's very well known. Vojd is no less than 1/2 of Swedish metal outfit Black Trip. The guys released two excellent records with songs very much inspired by the NWoBHM before a specific circumstance led to a change.
When drummer Jonas Wikstrand decided to leave Black Trip the thought came up that this might be a good moment for a fresh start. The idea became reality and Vojd is prepared to ship their debut to the record shops.
The quartet didn't merely change their name. The guys also made a shift when it comes to their music. Not that things are entirly different from what you know from Black Trip. It's more move towards classic rock and a wider range of sounds, which is the main difference with Black Trip.
"The Outer Ocean" includes excellent songs. "On an Endless Day of Everlasting Winter" definitely belongs to those. It's a rock song that reminds of bands like ZZ Top while the balladic "Dream Machine" emphasis the passion for blues even more. "Delusions in the Sky" is a typical vintage rocker a la Thin Lizzy and it's the moderate paced "To the Light" that ends a cool album, done by four talented musicians.
The Stockholm-based quartet added more variety and layers to their sound and going for a new moniker was a smart decision. However, if you where/are a fan of Black Trip you also should listen to Vojd. It's still great music, in this case with some new spices. Thumbs up.
(8/10)
Tracklist:
Break Out
Delusion in the Sky
Secular Wire
The Outer Ocean
Vindicated Blues
On an Endless Day of Everlasting Winter
Heavy Skies
On the Run
Dream Machine
Walked Me Under
To the Light
Label: High Roller Records
Genre: Classic Rock
Release Date EU: February 23th, 2018