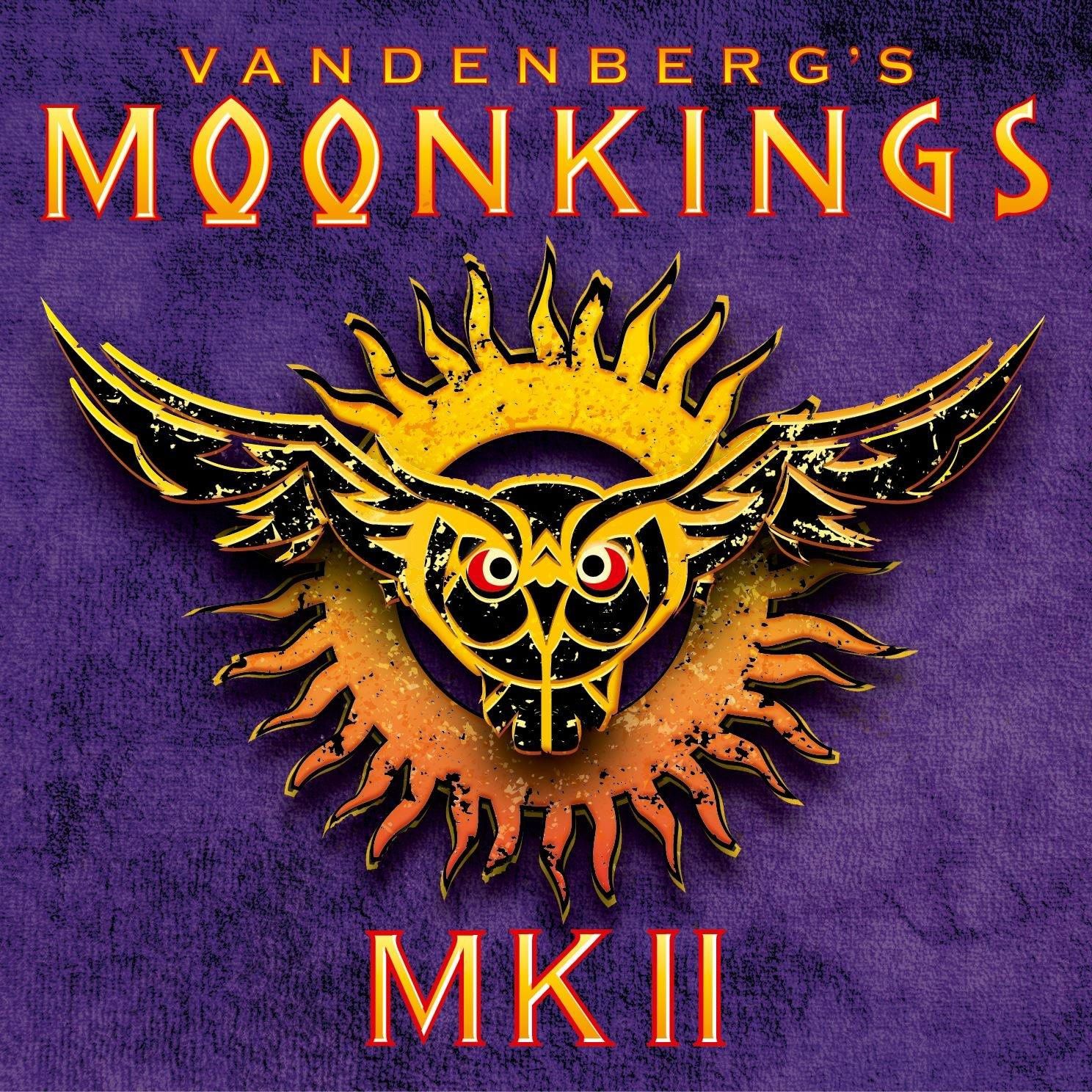 (9/10) It was 3 years ago when a band premiered with a debut album that was very much anticipated by fans of hardrock and blues. One of the reasons for the upcoming excitement was the fact that no less than Dutch guitar wizard Adrian Vandenberg was the driving force behind this outfit. Vandenberg, worldwide known due to his time with Whitesnake, returned to the scene after having had some years with following his passion for painting.
The guitarist teamed-up with three talented young guys - Jan Hoving (v), Mart Nijen-Es (d) and Sem Christoffel (b). This quartet delivered a longplayer that was very well received by media and fans. Time went by and 36 months later the rock world can welcome the sophomore album. Simply entitled "MKII", a reference to the different Deep Purple line-ups, the album is a homage to the 70's and its rock bands. Ian Gillan and Co. have created the blueprint for Vandenberg's Moonkings.
These bands are more an inspiration for the Dutch quartet. The sound of the four-piece powerhouse is anchored in these days by also being far away from copying. There is by far enough musical substance combined in Vandenberg's Moonkings to create an own signature that refers back to mentioned days of classic rock.
What I appreciated with the debut and what I also like with the new longplayer is the warm and organic sound. The guitarist and his three companions boil down hardrock and blues rock to its essence, unveiling the beauty of the genres. Unnecessary gimmicks and samples aren't a distraction of what rock music is about – handmade, down-to-earth songs that are touching. "MKII" has all this embedded, making them to a real treat for your ears and soul.
"MKII" has no filler, even though it has some highlights. The grooving opener "Tightrope" is one, with singer Jan Hoving showing his entire talent. The calmer tones are included in the awesome "Walk Away", a ballad that comes with a lot of feel. Next to these two tracks there is "What Doesn't Kill You" that is built on a great hook, a fact that also goes for "Love Runs Out", with the latter having a lot of potential for a lot of airplay.
Vandenberg's Moonkings made use of the last three years in a good fashion. Each of the songs on "MKII" is very well though through and crafted in a perfect manner. This album shows that the experience of someone like Vandenberg and the unleashed enthusiasm of youth can lead to something excellent, esp. if passion for rock is the glue connecting things.
(9/10)
Tracklist:
Tightrope
Reputation
Angel in Black
The Fire
Walk Away
All or Nothing
What Doesn't Kill You
Ready For the Taking
New Day
Hard Way
Love Runs Out
If You Can't Handle the Heat
Label: Mascot Records
Genre: Hardrock
Release Date EU: November 3rd, 2017