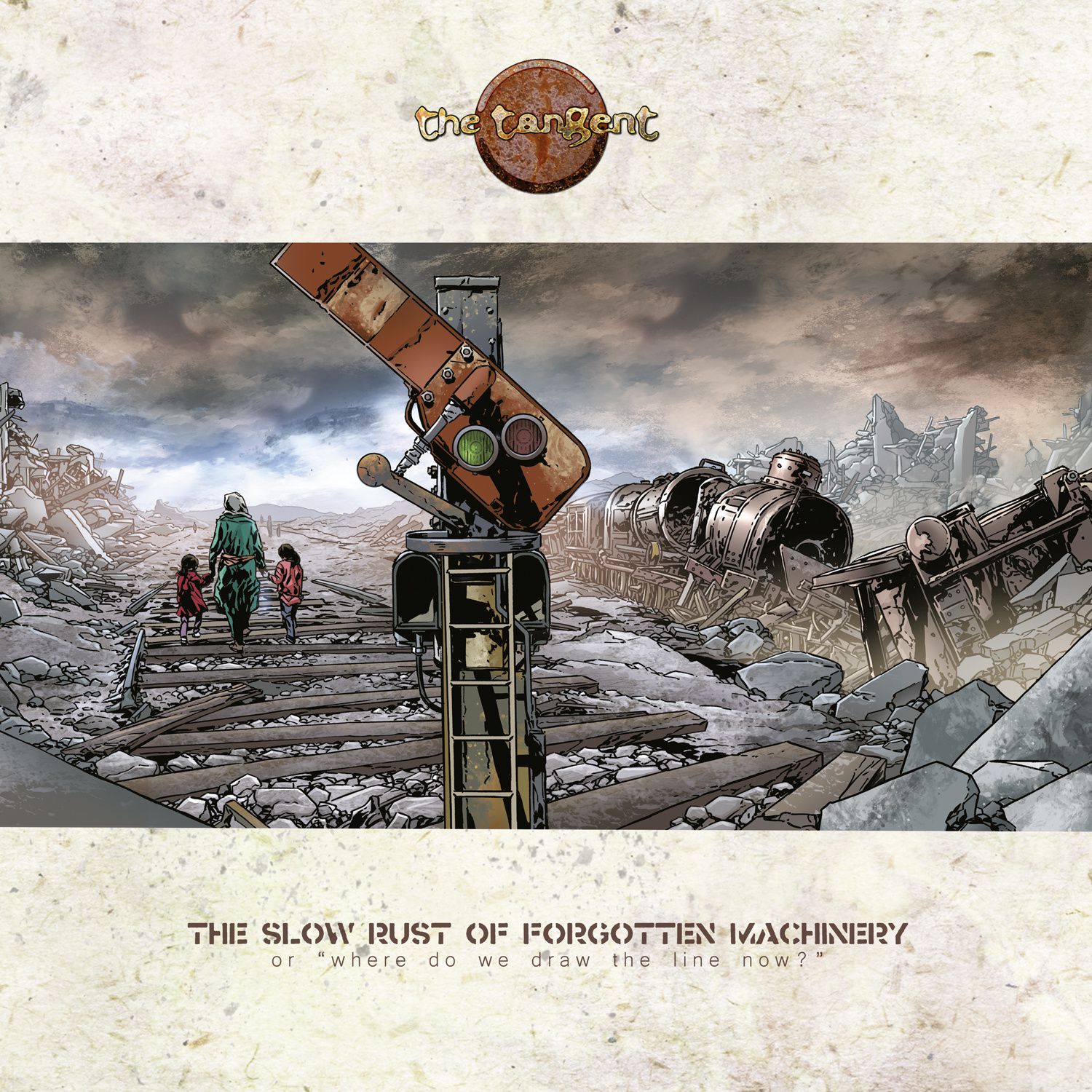 (8/10) Fans of prog rocker The Tangent had to wait for three years before they can welcome a new longplayer of their favorite band. The quintet consists of bandleader Andy Tillison and also Jonas Reingold, Luke Machin and Theo Travis are again part of the game. Next to these consistent factors there are also some news that I can report. It's for the first time that Andy Tillison also plays drums on a The Tangent album, plus the band welcomed a new member. Singer Marie-Eve de Gaultier is doing some of the vocal parts and also takes care about the magic keyboard sounds.
These guys all together manufactured a new longplayer that features five songs of epical length of which the opener is the most spot-on one – with more than six minutes running time. The other four tunes are multi-layered compositions, taking the listener to a land of harmonies, melodies and terrific arrangements. The Tangent uses a wide spread of styles, sounds and ideas, bringing them all together in these five anthems in prog. Rock meets jazz meets complexity meet musical filigree meets catchiness – that's how I would describe the songs.
And The Tangent is more than just great music. This would be already more than enough, but Tillison understands the music also as a carrier of a message. The Tangent lyrics are more than only a necessary must. These five tunes address the terrible situation of refugees and the way how the Western world deals with this situation.
I mentioned a few new facts around "The Slow Rust of Forgotten Machinery" and here comes another one. The band changed producers with Luke Machin being at the helm this time. He gave the album a clean, distinct and voluminous sound that enables the brilliant songs to shine even brighter.
I can entrust this album to all fans of great soundscapes and multilayered sounds. This album is a delicious five-course menu that will be appreciated by every fans of excellent rock music.
(8/10)
Tracklist:
Two Rope Swings
Dr. Livingstone (I Presume)
Slow Rust
The Sad Story Of Lead and Astatine
A Few Steps Down The Wrong Road
Label: InsideOut
Genre: Prog Rock
Release Date EU: July 21st, 2017