Tau Cross fantastic album is also available as vinyl. It's one disc in a gatefold that is done very nicely. The lyrics are printed on the inside and the excellent artwork is far more exciting then on CD. My version also had a download code which I highly appreciated.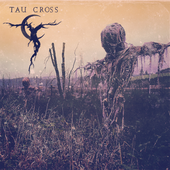 CD review TAU CROSS "Tau Cross" - Markus' Heavy Music Blog
(9/10) It easily could be that you haven't heard from Tau Cross so far. This needs to change - now. Tau Cross is a project combining band members from bands like Amebix and Voivod. The album is ...
http://mwiemetalblog.over-blog.com/2015/05/cd-review-tau-cross-tau-cross.html