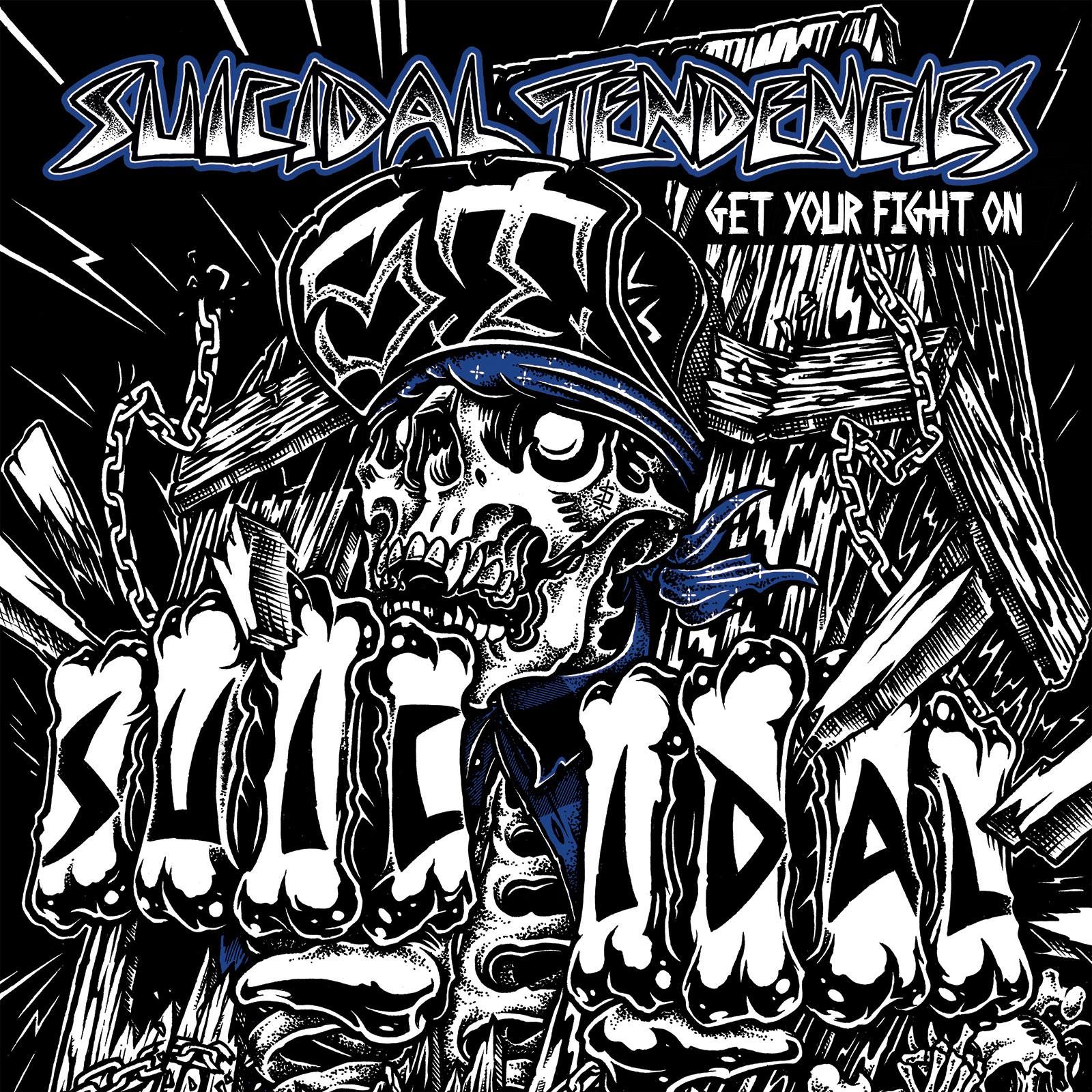 (9/10) "World Gone Mad" was Suicidal Tendencies latest album that has been released to date and there was chatter about the record being the last release from California-based skate punks. One and a half year later there is new stuff available from Mike Muir and band, songs that sound dynamic and powerful.
Suicidal Tendencies released an EP with 10 songs and a running time of 45 minutes. Wow. And if this would not be enough, each of the ten tracks is a great piece of music. OK, the title track comes in four different interpretation, but who cares. It's all very good stuff.
"Get Your Fight On!" is the title of this new record that opens with the furious "Nothing to Lose". The song features everything you could ask for from a Suicidal Tendencies song. Hard-hitting drums, furious leads and the typical Suicidal Tendencies groove characterises the song that belongs to the best ones the band published to date (... and they have a lot of good tunes in their repertoire). "I Got a Right", originally by Iggy Pop, is a next blast on this release while some other tunes put the typical Suicidal bassline into forefront. "Get United" with its funky elements is a such cool song on the album and so is "jauthority".
I love the width of sounds on this EP. Each of the songs has different nuances, all kept together by the typical trademarks of this powerhouse. "Ain't Mess'n Around" has more of a rock vibe that fascinates with an hypnotic beat, followed by the raging "S.E.D.". The band is still hungry and angry.
The last spot on the batting order of this brilliant EP is reserved for the title track "Get Your Fight On!". It comes in four different versions - one focussing on bass, one on shredding guitars, one is acoustic and one is in the aggressive Suicidal Tendencies fashion, with the latter being the 'real' title track and closer. All interpretations are perfectly executed and mark the glorious end of an EP that will be followed by a 'Part 2' later this year.
(9/10)
Tracklist
Nothning to Lose
Get United!
jauthority
Ain't Mess'n Around
S.E.D.
I Got a Right
Get Your Right On!
Get Your Bass On!
Get Your Shred On!
Get Your Fight On!
Label: Suicidal Records
Genre: Crossover
Release Date EU: March 9th, 2018