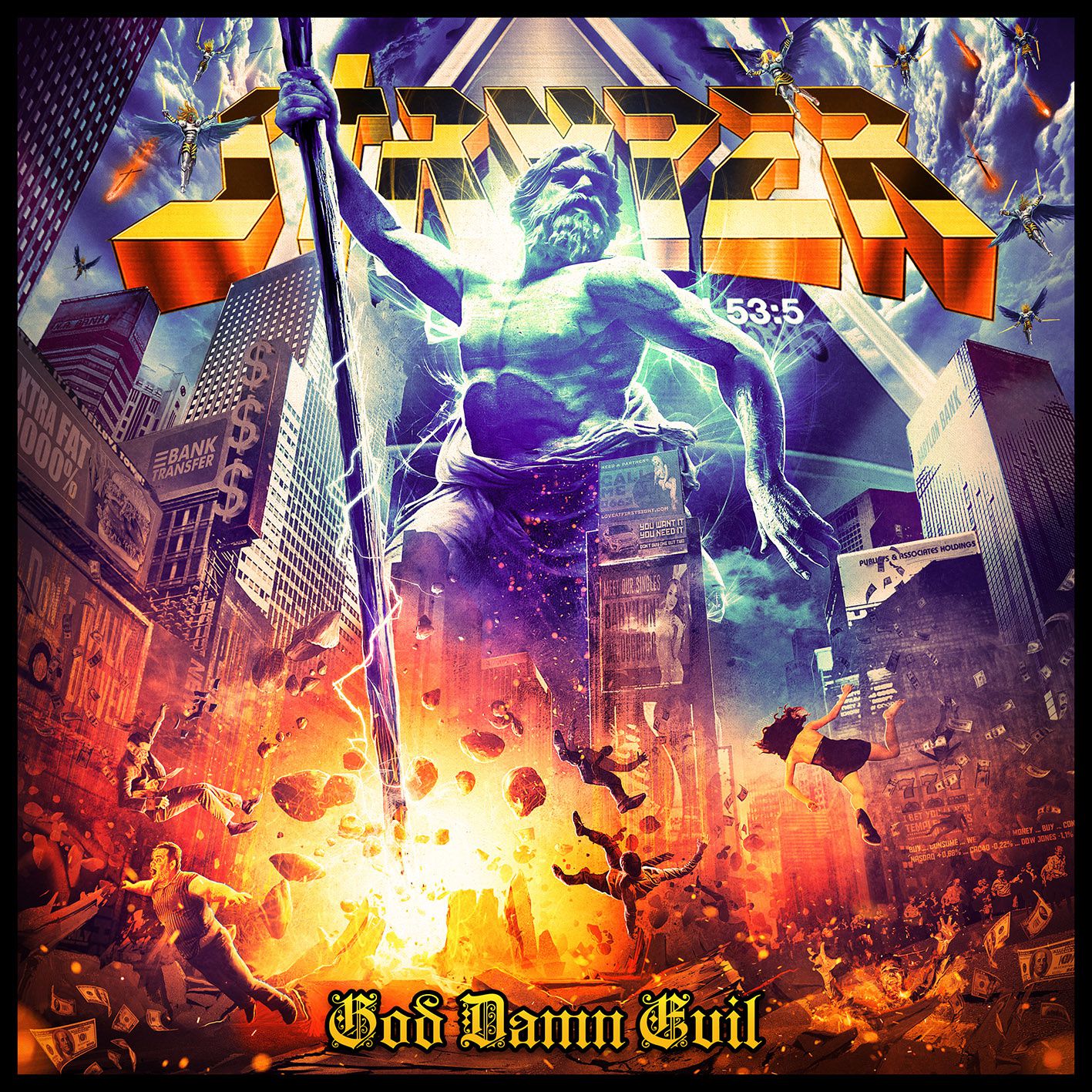 (7/10) Since Orange Court, CA based Stryper inked a deal with Frontiers Records the quartet gains speed when it comes to new music. The newest output, entitled "God Damn Evil", is on its way and is supposed to hit the shelves on April 20th.
Eleven songs in total showcases an experienced band, built on ¾ of the original line-up. The only newcomer on board is bassist Perry Richardson who joined in 2017.
If you expect real magic of "God Damn Evil" I must disappoint you and even though the album might not put a spell on you it still features enough interesting moments.
The first one is the opener entitled "Take It to the Cross". Stryper put a surprisingly heavy track at the top of the batting order. What starts with some mystic sounds, a bit too long if you ask me, evolves to a real metal track with a chorus that I didn't expect to be like this. High pitches screams of Michael Sweet go together with some growls, added by Matt Bachand (known from bands like Act Of Defiance). Furthermore it's the sing-a-long 'ahahah' part hat reminds of Accept, making the opener to a first highlight on the album. First runner on base I would say.
Let's jump from beginning to end, since "The Devil Doesn't Live Here" is a walk-off homerun and belongs to the winners too. Fast and heavy rolling the tune proves the dynamic that's still part of Stryper's sound.
These two songs frame nine more tracks of which some are goodies too while songs like "Sea of Thieves" and "Lost" aren't' more than standard rock songs. Also the ballad "Can't Live Without Your Love" doesn't knock you out of the socks. It's a solid one though but nothing you haven't heard before in a similar fashion.
Thank God there are tunes like the gloomy rocking "You Don't Even Know" and the powering titles track that help the album in providing a positive expression.
"God Damn Evil" is a good rock and metal album that's build on experience. It comes with some well-done metal songs that include furious guitars and great vocals, standing in the tradition of 80's melodic metal that's translated into the here and now. "God Damn Evil" for sure doesn't cause earache, but it also doesn't bring you to a state of euphoria. It's a solid release. Not more, but also not less.
(7/10)
Tracklist:
Take It to the Cross
Sorry
Lost
God Damn Evil
You Don't Even Know Me
The Valley
Sea of Thieves
Beautiful
Can't Live Without Your Love
Own Up
The Devil Doesn't Live Here
Label: Frontiers Music
Genre: Hardrock
Release Date EU: April 20st, 2018