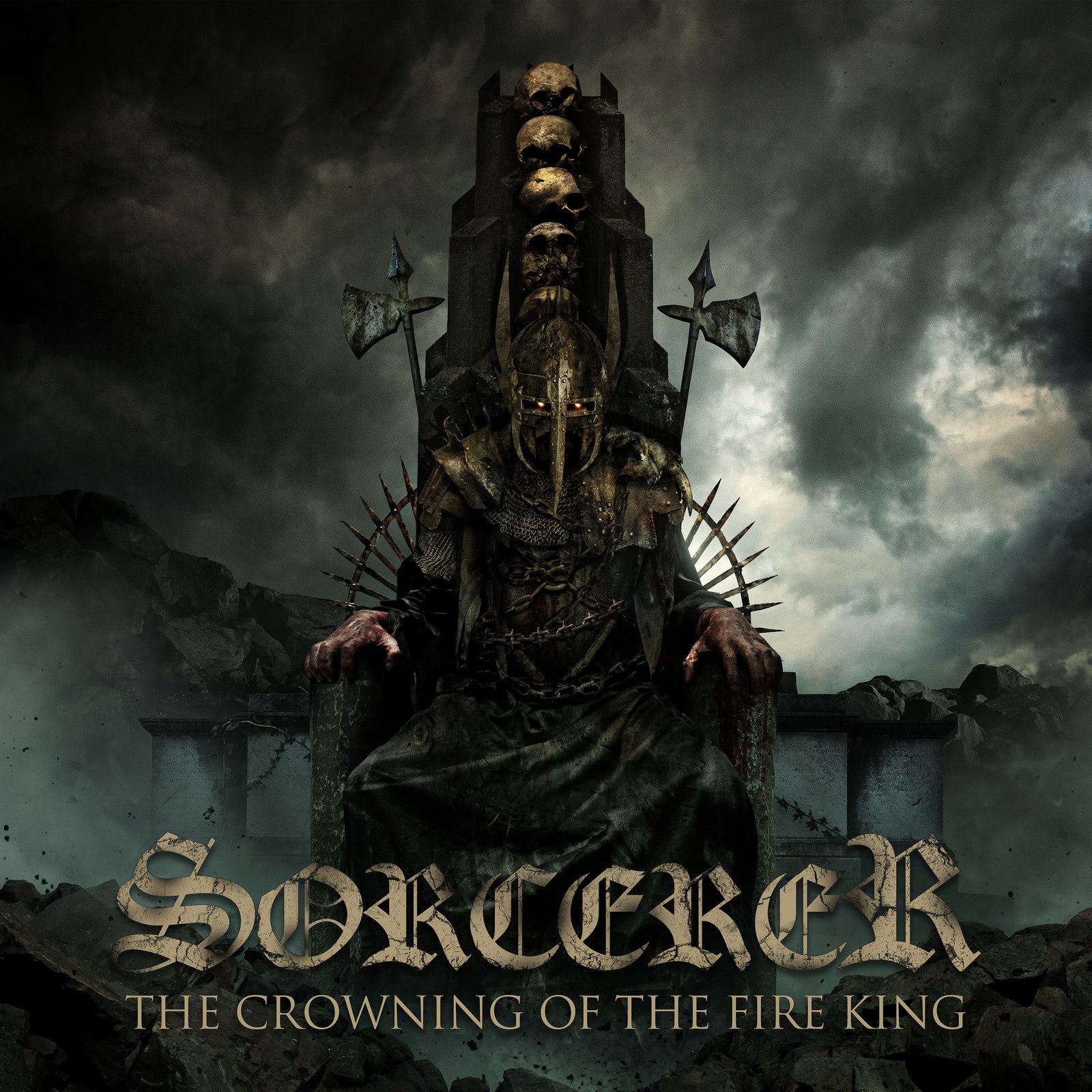 (9/10) In many aspects Sorcerer can't be equaled with 'speed'. This goes for their music as well as for the band's history. The metal Vikings, hailing from Stockholm, started back in the end of the 80's with two demos tapes ... and then came silence. I thing that the band is world record holder when it comes to the time span between band foundation and debut release. "In the Shadow of the Inverted Cross" finally saw the light of day 27 years after Sorcerer began their journey.
Also Rome wasn't built on one day. Good things need time and what ripened over all these years, the debut became a terrific album in 2015, bringing traditional doom metal back into the spotlight. After such a tremendous (re-)start the metal world was waiting with full excitement for the sophomore record of this Swedish powerhouse. Just two years after having premiered the highly anticipated second record hits the shelves and it is another fantastic metal highlight.
Sorcerer stay true to themselves, not changing too much when it comes to their sound - and why should they. The mixture of doom metal and classic rock is thrilling. Done with a lot of passion and love for detail, Sorcerer recorded ten new metal anthems, belonging to the best this genre has seen since quite a while.
"The Crowning of the Fire King" offers 70 minutes of pure and spot-on riff power that includes a real masterpiece, surrounded by another nine well-executed tracks. It's the eight minutes title track "The Crowning of the Fire King' that's the centrepiece of this longplayer. Starting calm and with a mystic vibe the song slowly evolves to an epical one. A melodic chorus, excellent solos and an hymnal atmosphere make this number to an excellent metal track.
Actually none of the tune is short and easy. Sorcerer songs are more than just a quick pleasure. These numbers are metallic composition, unveiling the beauty of metal. The melodic opener "Sirens" is such a tune, showing all of the band's trademarks. In order to break the pattern the Stockholm-based powerhouse added with "Nattvaka" a short acoustic interlude that keeps the general atmosphere of this longplayer alive by still acting as a break of the regular flow. Like a halftime break it's a moment to regroup as a listener, preparing yourself for the exciting second half that's still to come.
Like mentioned in the beginning, Sorcerer's start was with low pace, but as soon as the guys were committed to go for it they all of a sudden release excellent slo-mo metal discs with razorblade-sharp riffs. A highlight of 2017.
(9/10)
Tracklist:
Sirens
Ship of Doom
Abandoned by the Gods
The Devils Incubus
Nattvaka
Crimson Cross
The Crowning of the Fire King
Unbearable Sorrow
Disciples of the Dark
Bringer of Misery
Label: Metal Blade Records
Genre: Doom Metal
Release Date EU: October 20th, 2017