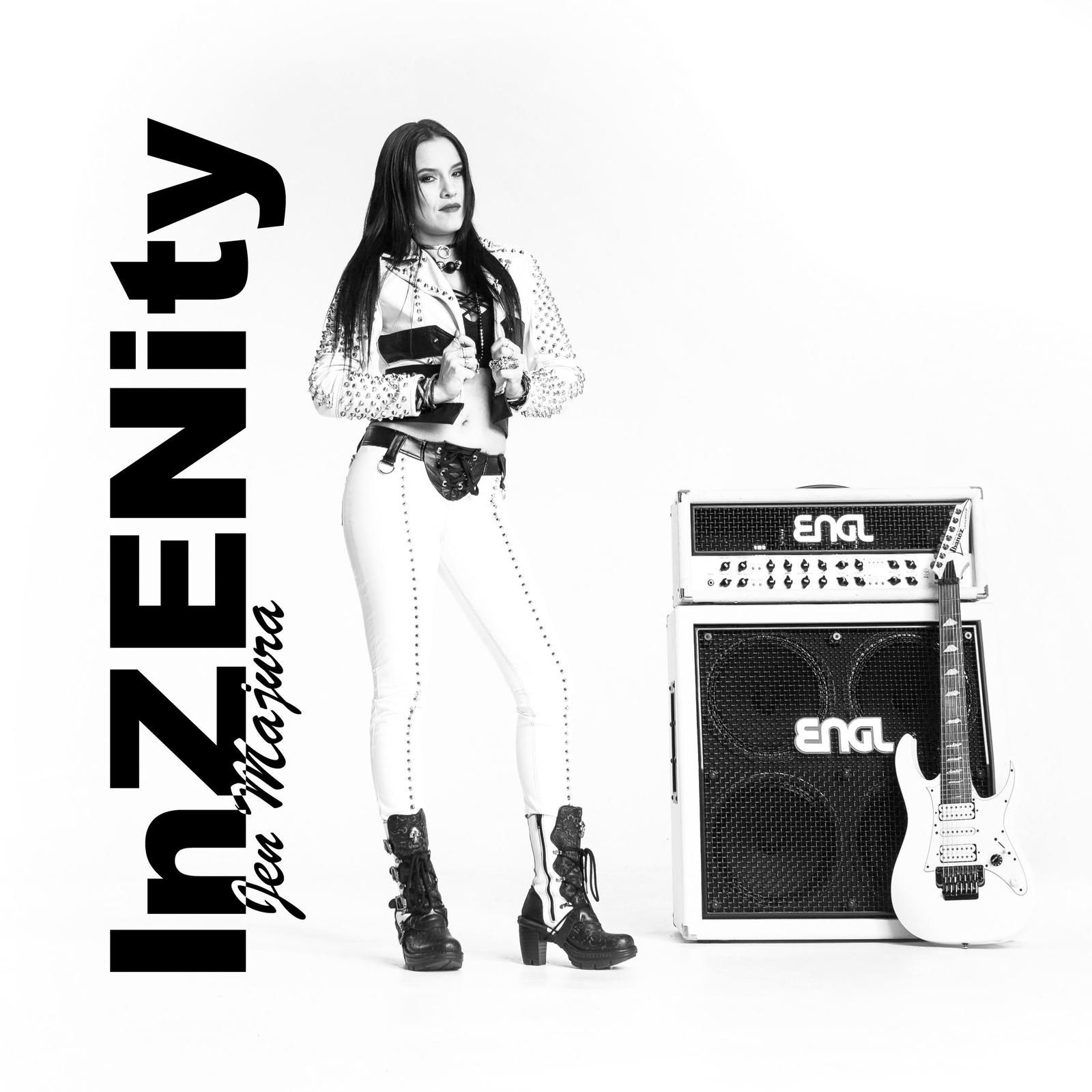 (8/10) Most of you might know Jen Majura as being a member of Evanescence. It was two years ago when the guitarist from Stuttgart, Germany was announced being a member of the highly successful dark metal outfit. Looking into the musical history of Jen Majura brings a lot of exciting projects to surface in which the singer/guitarist contributed. Majura was part of Knorkator as well as she was bass player in Equilibrium. And last but not least she contributed to Rage's "Lord of the Flies" with a guest appearance and went on tour with Peavy Wagner and Co.
Next to all this exciting moments Jen never lost solo ambitions with the newest album being in the starting blocks. "inZENity" is the name of Jen Majura's solo record that will be released on November 24th. The longplayer comprises 11 songs that fall under the header of 'hardrock'. This gives you first idea about what to expect.
Hardrock music can cover a wide spectrum and in this case it's much wider than solely straight-on songs. Those are on the album too, but due to creativity and talent this record features songs that are wild, furious and sometimes crazy. It's mainly the unexpected twists that adds a diversity to it. Sometimes you listen to the opener of an album and you know how the rest will sound like. It's different with "InZENity". As soon as you think of having found a pattern things take another direction, leading to songs like the title track and "Sick Brain". What, on top of all this, enriches the album is a contribution of no less than Alex Skolnik (Testament), Jeff Waters (Annihilator), Mattias Eklundh (Freak Kitchen) and more.
"InZENity" became a really good longplayer that shows how widely the frames of hardrock can be interpreted. Jen Majura is an all-rounder when it comes to music and that's what she embedded in each of the 11 songs. Good music for fans that want to be a bit challenged here and there.
(8/10)
Tracklist:
All the other ones
InZENity
Leave me
Drama Queen
Bully lies
Lied ohne Namen
Sick brain
Stupid piece of wood
Tobi didn't show up for breakfast
Like Chuck Norris
Far away
Label: SAOL
Genre: Hardrock
Release Date EU: November 24th, 2017