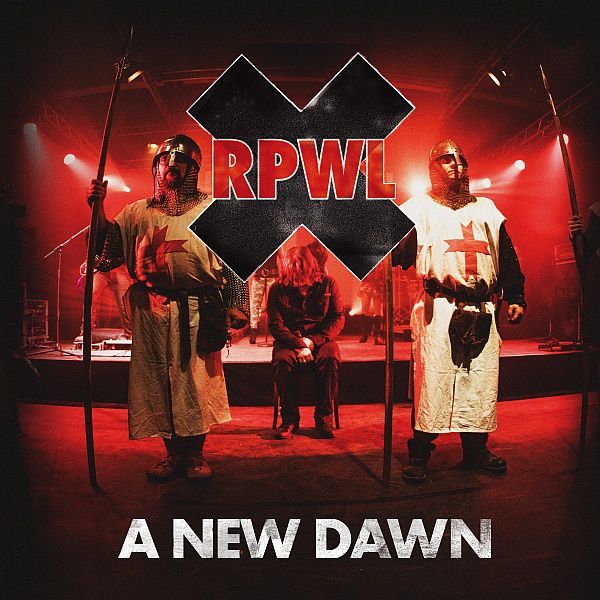 (9/10) German prog rocker RPWL started their journey in rock in 1997 and since then the guys from Bavaria can look back on quite some releases with the latest studio album called "Wanted" from 2014. In order to celebrate their two decades anniversary, RPWL decided to go for something special and fortunately they also documented the 'party' for each and every one that's interested.
As being the final show of their 2015 tour, promoting "Wanted", the band came home to Freising, Germany for playing the final gig of this tour. The combination of an anniversary year for the band plus playing a show at home inspired the band to do something special. Instead of a mere concert RPWL took a much wider approach for this show.
Not only playing the songs on stage, it was the theatric way of also interpreting the tunes on stage that made this night to a special one. RPWL came with a full production that included the musicians as well as up to 50 actors, creating a unique moment of music and scenery melting together to something exciting new. In addition multimedia elements have been used to completed the perfect and highly professional expression of this unusual show. And yes, it was more show that a concert.
Going for such an endeavor includes the risk of giving to much attention to the visuals or creating a competitive situation between scenery and songs. The beauty with this concert was and is the fact that the music's still in focus. Thinking about great tunes like "Disbelief" and "Wanted" definitely a good decision. The entire actor play and visuals are more used as an addition the emphasis the various tracks.
In case you want to have the full package you can go for the DVD/BluRay but to be honest, I think the CD version is even more exciting since it's only the songs doing the job. It feels a bit less (over)loaded to me, but again – it's the joy for everybody to pick what fits best when it comes to bring this special evening right into your living room.
(9/10)
Tracklist CD:
Revelation
Swords and Guns
A Clear Cut Line
Wanted
Like To Like
The Fisherman
Hide and Seek
Disbelief
Misguided Thought
Still Asleep
Perfect Day
Terror
The Attack
A New Dawn
Revelation Reprise
Unchain the Earth (Encore)
Hole in the Sky (Encore)
Label: Gentle Art Of Music
Genre: Prog Rock
Release Date EU: July 14th, 2017