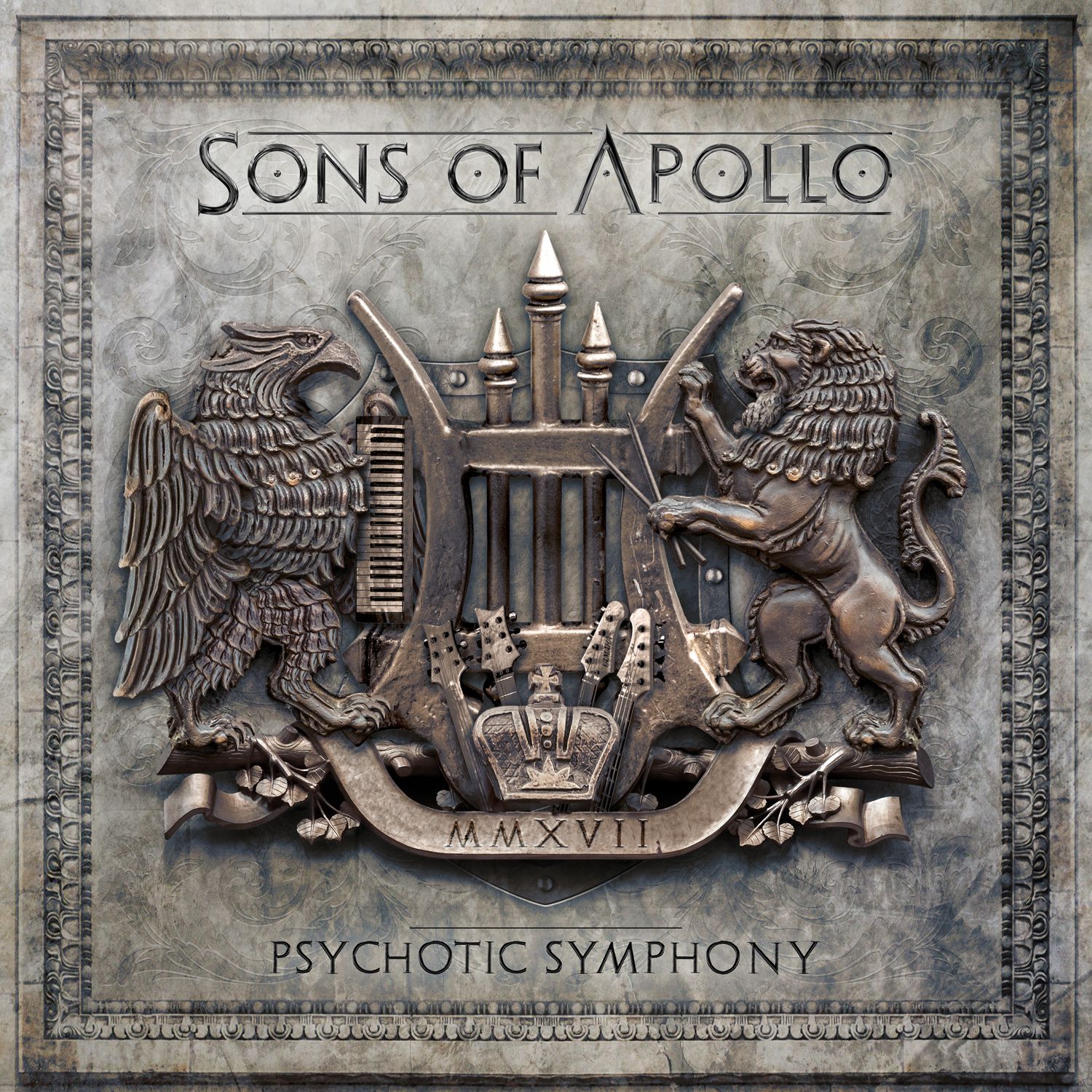 (10/10) It did escape my notice that Apollo, the ancient God of poem and music, has some sons. The first time I heard of the news was a couple of months ago when a band came up to surface, calling themselves Sons Of Apollo. So, who are these guys?
I'm hesitant, using the term 'super group' since it's used in such an excessive way that already the combination of some musicians, being known from other bands, become a 'super group' these days. This is different with Sons Of Apollo, a band that definitely lives up to the deepest meaning of the word.
Sons Of Apollo is no less than Mike Portnoy (d), Derek Sherinian (key), Billy Sheehan (b), Ron "Bumblefoot" Thal (g) and Jeff Scott Soto (v), representing the who is who of hard rock music on Champions League level.
Things began in the early 2017 when some first rumors mentioned this upcoming project, an endeavor that was announced to public in August this year. It was the two ex-Dream Theater veterans Portnoy and Sherinian that kick started Sons Of Apollo, and in no time partners in crime have been found with Sheehan, Soto and Thal. This quintet worked on the band's debut "Psychotic Symphony", an album that will hit the shelves on October 20st and comes via InsideOut.
The beauty of this album is that it sounds intuitive, organic and warm. Each of the songs, giving a 58 minutes running time, is pure ear candy. Even though the tracks have many layers and are sometimes more complex, it's an ease that acts as an overall foundation, making the album to a great listening experience, rather than a complicated musical journey. "Psychotic Symphony" puts the songs into forefront instead of musical egos or endless solo sections. Each of the five involved guys has a long track record in rock and metal history and they don't need to prove anything to anybody. That gives the album the mentioned lightness, with everybody involved adding the best of his field of expertise without losing the bigger picture.
The opener is actually a good example for the mentioned. Sons Of Apollo kick-off the album with an eleven minutes epos entitled "God of the Sun". This masterpiece mirrors in a good fashion what listeners can expect of the entire album. Starting with soundscapes, built in Sherinian's keyboards, the songs develops to a rhythmic rocker that includes heavier sections, filigree riffs and Jeff Scott Soto's voice as the cherry on the cake. All fits together in a perfect manner, making this opener to a first highlight on the album, with eight additional masterpieces following this great start.
Things get heavier with the grooving "Coming Home" before the bands favor for classic rock gets into the picture with "Signs of the Time". The tune reminded me of the earlier Dream Theater as well as it includes a Deep Purple vibe in other sections. This pattern comes back with songs like the excellent "Divine Addition" that refreshes the 80's Deep Purple sound, mainly due to the guitar lines and the organ/keys. Talking about the keyboards means also mentioning the short interlude "Figaro's Whore", bringing Rainbow and Purple to my mind.
I could continue with mentioning each of the songs, but it's a waste of time. I guess you got already a pretty good idea about what this excellent longplayer is about. Now you should stop reading and start listening. "Psychotic Symphony" is a masterpiece that finishes with another eleven minutes smasher. "Opus Maximus" is what the title promises – a great piece of music, this time an instrumental. Normally I'm not the biggest fan of instrumental music, but here it's different. Again, it's not only stringing together solos, it's about awesome instrumental sections that create unforgettable arcs of melodies with a lot of twists and turns. "Psychotic Symphony" belongs to the best records 2017 has seen so far and I guess Apollo would be very proud of his 'sons'.
(10/10)
Tracklist:
God of the Sun
Coming Home
Signs of the Time
Labyrinth
Alive
Lost In Oblivion
Figaro's Whore
Divine Addiction
Opus Maximus
Label InsideOut Records
Genre: Progressive Rock/Metal
Release Date EU: October 20th, 2017