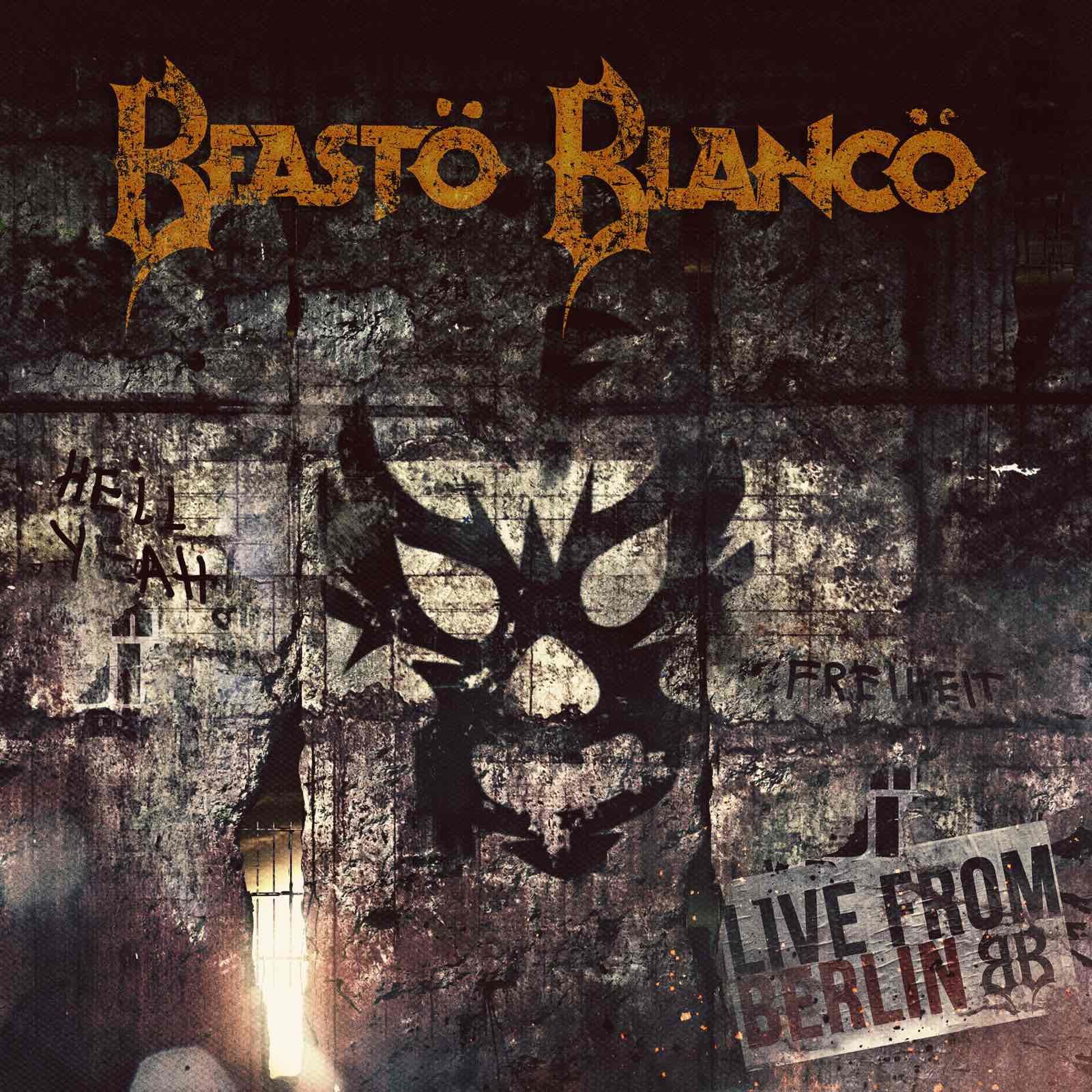 (*/10) American rock outfit Beasto Blanko releases a new album during January. It features the live recording of the band's show in Berlin in 2016. The quintet, fronted by Alice Cooper bassist Chuck Garric and Alice Cooper's daughter Calico Cooper, was the opening act for German rock band Böhse Onkelz on their tour through Germany in late 2016. One of those shows has been performed in Berlin at Mercedes Benz Arena, a concert that was recorded and will be released as the Beasto Blanko's first live album.
It's rather unusual that a band publishes a live recording with only two studio longplayers being listed in the discography. However, letting go the opportunity to record a show in front of thousands of rock music fans feels like a weird thing too.
The album contains songs from both studio albums, with "Feed My Frankenstein", the Alice Cooper cover, being the best-known one. "Live from Berlin" comes with a great rock spirit that's captured on the record. The power of hard rocking music can be felt with each song played that night, supported by a solid production, which provides a sound that is energetic, dynamic and not too much overdone.
"Live in Berlin" is a good live album, done by a band that obviously lives rock'n'roll. It's a longplayer that's entertaining and provides pleasure. "Live from Berlin"some summer feelings into grey European winter days.
(*/10)
Tracklist:
Il Nostro Spirito
Beasto Blanko
Freak
Motorqueen
Grind
Machine Girl
Death Rattle
Honey
Feed My Frankenstein
Sadhana
Breakdown
Label: Rat Pak Records
Genre: Hardrock
Release Date EU: January 19th, 2018