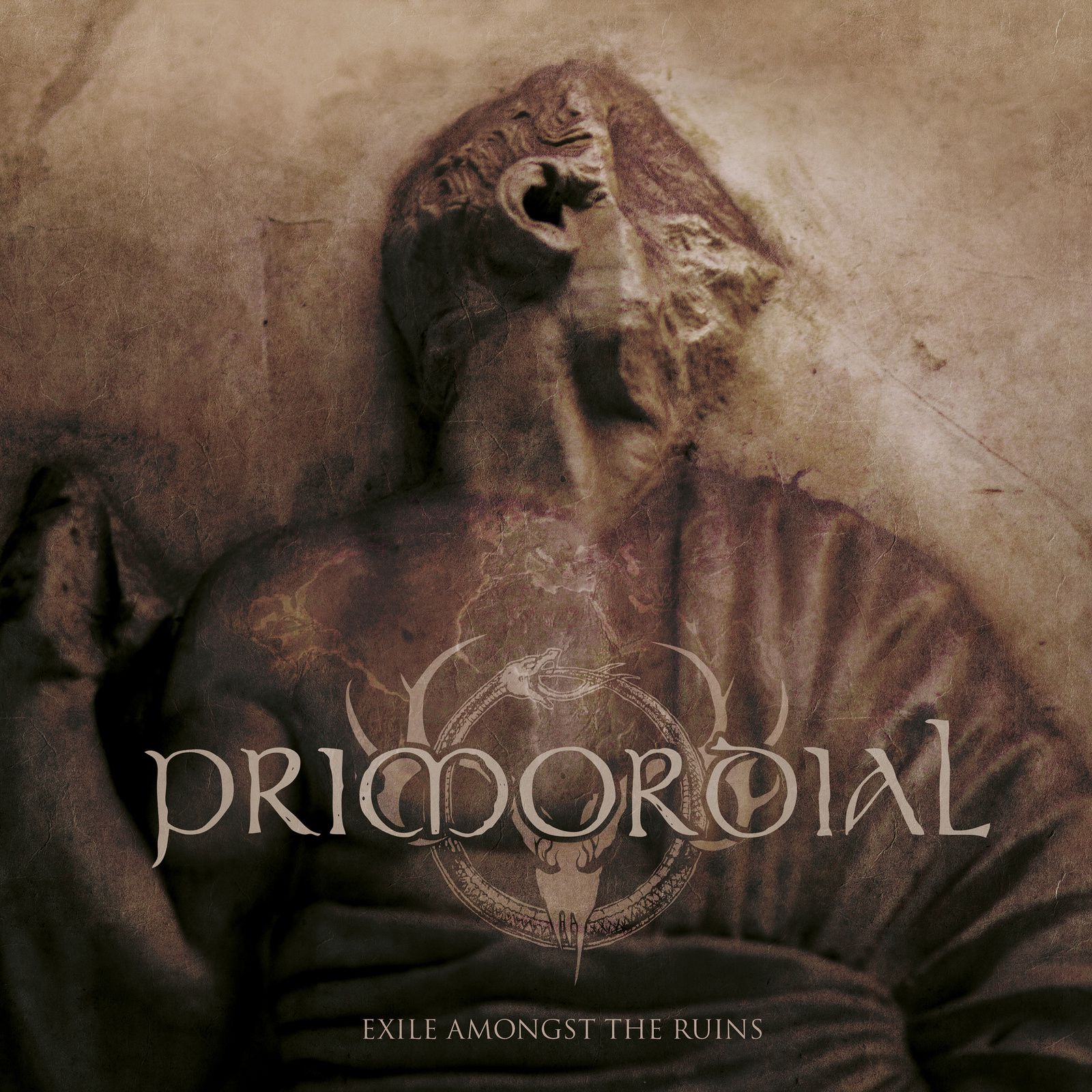 (9/10) Irish Primordial adds another dark shining pearl to their impressive discography. A few days ago "Exile Amongst the Ruins" began to bloom in gloomy shades after four years of intensive creative work.
Primordial's ninth longplayer showcases a band that constantly grew over time. The quintet steadily worked on their sound and it's the consistency in the line-up, which makes "Exile Amongst the Ruins" to their most mature offering up to date.
The five-piece powerhouse, hailing from Dublin, put together a tracklist that comprises of eight songs of which the shortest is still above five minutes of length. Based on the excellent songwriting skills each of the tunes is a little highlight in itself, never running the risk of becoming boring or lengthy.
There is enough excitement weaved into each of the tracks and even "To Hell or the Hangman" with it's hypnotic rhythm puts a spell on you.
The masterpiece though comes at the end. "Last Call", the title fits very well I would say, is a 10 minutes epos that shows the entire width of Primordial's sound. Things start atmospheric with drums and a gentle acoustic guitar. Of course this peaceful vibe does't continue that way and it's the riff that breaks the harmony after one-and-a-half minutes. Each of the five band members contributes to this milestone. The intensive rhythm-section creates a rock solid bass for MacUlliam's and O'Floinn's guitars to shine with doomy riffs. Last but not least it's frontman's Alan Averill dramatic vocals that adds a lot of feel and depth to this song. What he does here feels more like storytelling rather than singing lyrics or words only. The song is thrilling from the first note played and drags you deeper and deeper into a world of beautiful darkness and Celtic mood.
Primoridal's newest delivery is a milestone in metal. These five guys from Dublin create more than merely songs with riffs and lyrics. This quintet delivers a Gesamtkunstwerk that wants to be explored and discovered song by songs and after finished it you have a demand for doing it again. Big stuff.
(9/10)
Tracklist:
Mail Their Tongue
To Hell or the Hangman
Where Lie the Gods
Exile Amongst the Ruins
Upon Our Spiritual Deathbed
Stolen Years
Sunken Lungs
Last Call
Label: Metal Blade Records
Genre: Celtic Black Metal
Release Date EU: March 30th , 2018