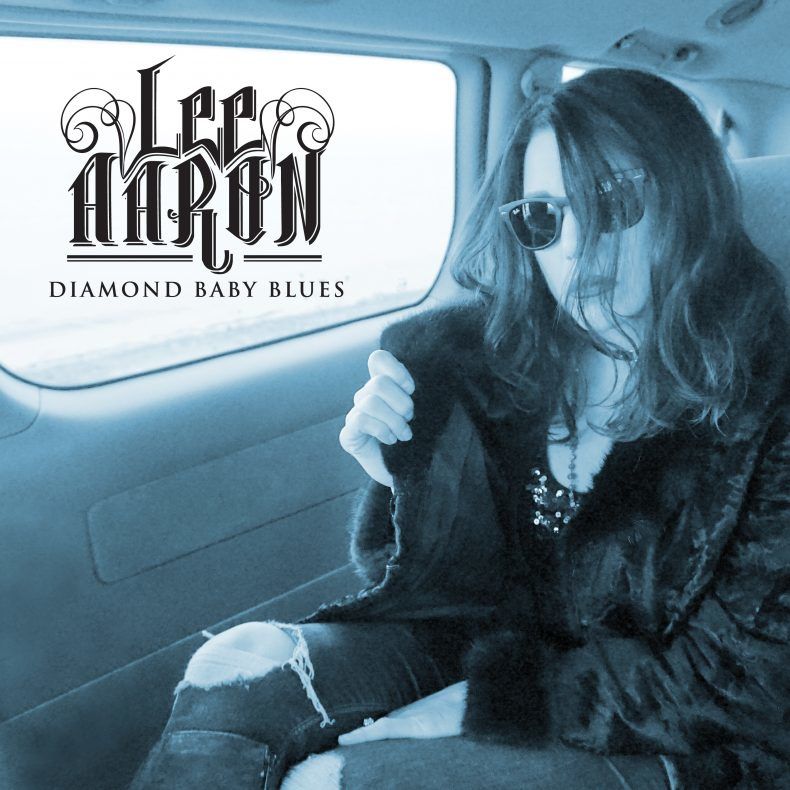 (8/10) Step by step former metal queen Lee Aaron gets back into rock music after having had a few sidesteps into jazzy sounds. One year ago it was "Fire & Gasoline" that offered again some very solid rock songs and it's the 2018 release "Diamond Baby Blues" that stands for a continuation of what could be sensed with the predecessor.
The new longplayer of the Canadian rock queen features 12 songs. There are own songs on the tracklist as well as there are some cover songs too of which Deep Purple's "Mistreated" is probably the most known one for fans of rock music.
Talking about "Mistreated" - the song is arranged slightly different with the original still being recognizable. The song follows the heavy grooving wake-up call "Diamond Baby" which presents a rocking Lee Aaron that is accompanied with heavy riffing. The starting triple gets completed by "American High" which brings the blues to forefront and it's "I'm a Woman", a cover version of the Koko Taylor hymn, that brings blues even more into the spotlight.
"Diamond Baby Blues" doesn't know a real bad song. Tracks like "Miss Mercy" with its awesome chorus and the merciless rocking "Black Cat" belong to the best I have heard from Lee Aaron up-to-date. "Hard Road" is a down-to-earth rock'n'roller while "In the Bedroom" comes with a light-hearted party groove. All good stuff.
Lee Aaron's comeback into rock is an entertaining experience for fans of bluesy hardrock. "Diamond Baby Blues" is not a new "Metal Queen"-album, but it's a very well-crafted rock record that benefits a lot of Aaron's great voice. Welcome back Lee Aaron.
(8/10)
Tracklist:
Diamond Baby
Mistreated
American High
I'm a Woman
Miss Mercy
The Best Thing
Black Cat
Hard Road
In the Bedroom
Cut way Back
You're No Good
My Baby
Label: Metalville
Genre: Blues Rock
Release Date EU: April 27th, 2018