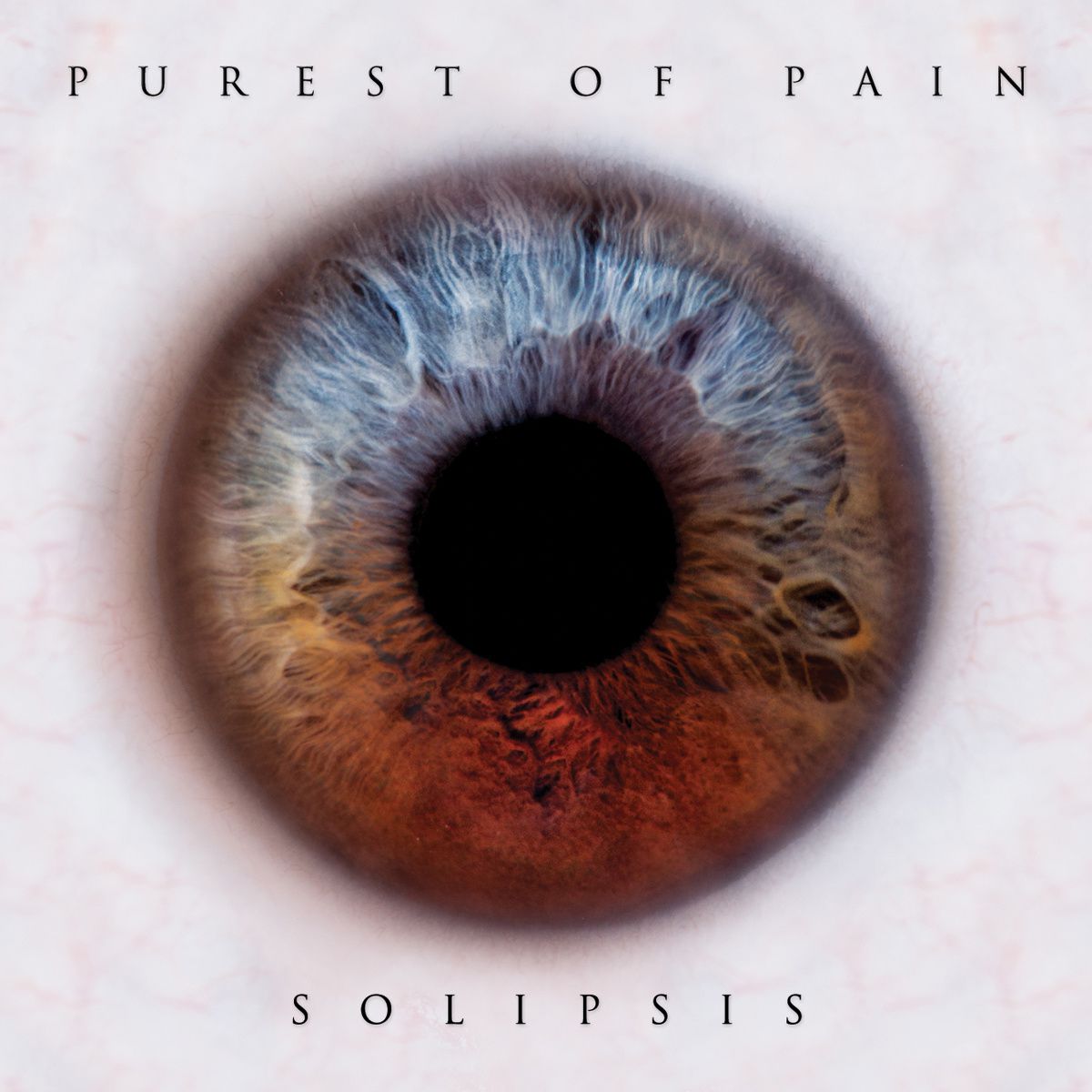 (9/10) Purest Of Pain is a melodic death metal outfit, hailing from The Netherlands. The five-piece band was founded in 2008 and released so far an EP and a 7". Ten years after having started Purest Of Pain the five guys have the debut right in the starting blocks, ready to hit the metal scene like a thunderbolt.
Purest Of Pain, that's Merel Bechtold, known from Delain, MaYan and The Gentle Storm, Michael van Eck (Vanaheim), Frank van Leeuwen, Joey de Boer (Delain) and growler J.D. Kaye. This quintet releases with "Solipsis" their first full-length album, a disc that features 14 excellent melodic death anthems.
Purest Of Pain can be seen as the brainschild of Merel Bechtold and therefor it's not a too big of a surprise that guitars are very much in focus on this album. Each single song on the album is fueled by mighty riff power and excellent leads. It seems like Bechtold is gifted by an almost endless flow of creativity that leads to these very well-done songs on "Solipsis" with a wow-factor.
"The Pragmatic" kicks-off an album that you should have listened to. The opener is a kind of In Flames inspired song that acts more as an intro for the short and melodic "Truth-seeker".
The great thing with this album is the variety of sounds. Purest Of Pain doesn't stick to a cookie-cutter approach. "Crown of Worms" is a tune that illustrates this very well. Reminding in some parts of Machine Head, the song fires on all cylinders and is one of the best ones on the entire record.
What also brings excitement to the table are interludes (or is it just a very short track?) like "The Sleep of Reason" which break the standard pattern by still fitting into the context of the album.
Next to the songs on "Solipsis" it's the sound that stands out. Bechtold herself was at the helm, producing the album and it was no less than Jens Bogren (Opeth, Arch Enemy, Soilwork) who did the mastering.
"Solipsis" became an excellent debut album, done by a band that is hungry for metal. The harshness of death metal and the beauty of melody, that's what's combined on this album in an exciting way. Fans of Arch Enemy and In Flames should check out this record and even if you're not into death metal this album could become an entry point. Well done guys.
(9/10)
Tracklist:
The Pragmatic
Truth-seeker
Vessels
Crown of Worms
Momentum
The Sleep of Reason
Tidebreaker
Trial - Error
Terra Nil
Noctambulist
E.M.D.R.
Phantom Limb
The Solipsist
The End
Label: Self-released
Genre: Melodic Death Metal
Release Date EU: March 1st, 2018