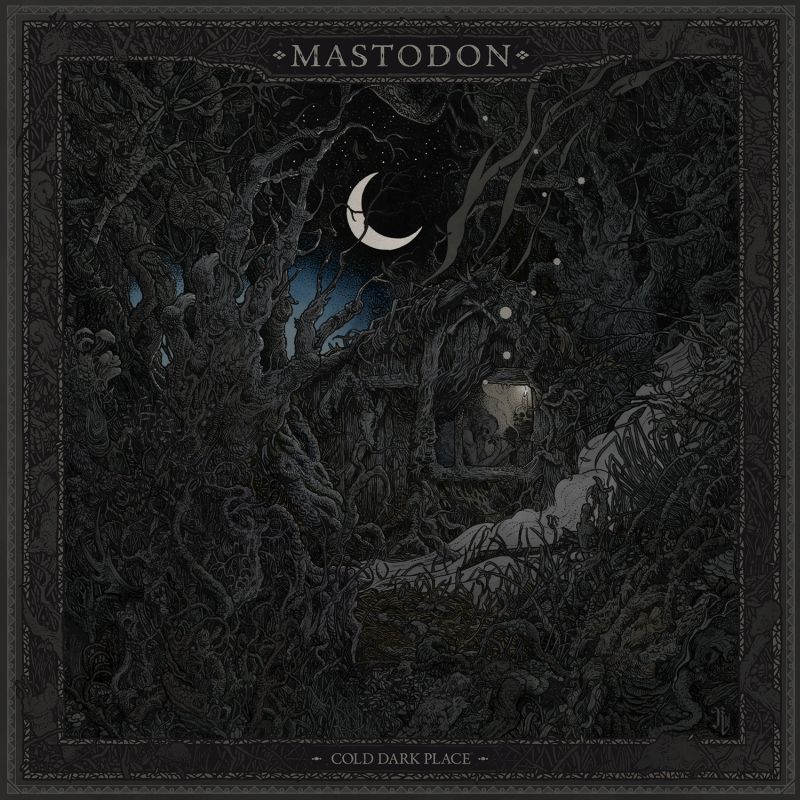 (8/10) After having released the highly successful "Emperor of Sand" album some month ago, Atlanta-based powerhouse Mastodon returns with a new EP, providing four more songs which weren't released earlier. The tunes are the result of work done in sessions for the 2014 release "Once More Round the Sun" as well as for the latest longplayer.
The EP begins with two tracks which have their roots in 2014. "North Side Star" is the opener and represents the atmospheric and calmer side of this heavy rocking quartet. The song is very soulful and the same goes for the following "Blue Walsh". Mastodon doesn't put the heavy guitar riffs into the forefront. Instead they focus on a gentle soundscape that includes an emotional depth, creating the intensity needed.
Also "Toe to Toes" starts more silent before a rocking guitar takes over after a few chords played. The song is heavier than the first two ones without really ending up in a metallic blast. However, it's a terrific anthem that also would have deserved a spot on the original album tracklist.
With "Cold Dark Place", the title track, we get already to the end of this EP that shows again the width and musical craftsmanship of this four-piece band. An acoustic guitar is dominating the song. Five minutes in length provide you with an almost fragile song that proves the fact that 'silent' doesn't mean 'boring' or 'cliché'.
What else to say. The artwork is done by Richey Beckett and the EP comes prior to some European tour dates. By the way, it's Scott Kelly, known from Neurosis, who will be part of this tour which creates some extra curiosity and excitement.
(8/10)
Tracklist:
North Side Star
Blue Walsh
Toe to Toes
Cold Dark Place
Label: Reprise Records
Genre: Alternative Metal
Release Date EU: September 22nd, 2017