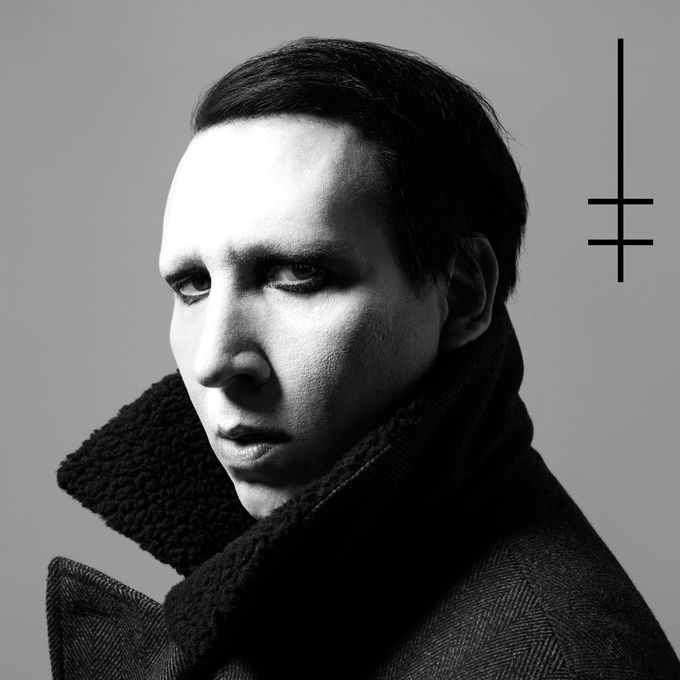 (8/10) After having received the news of Manson's stage accident a few days ago it's time for more positive news from shock-rocker No.1 – the new album. I don't think that I need to start with a long introduction because you wouldn't read this review if you would have never heard about the iconic singer.
Marilyn Manson premiered in 1994 with "Portrait of an American Family", an album that reached a gold status in the US. The sophomore "Antichrist Superstar" was a next step before "Mechanical Animals" cemented Manson's position in modern industrial metal.
Over time the combination of industrial sounds, metal and shocking elements lost a bit of its fascination with the latest longplayers still being very successful while not reaching the highs of the earlier releases.
Two years after "The Pale Emperor" entertained fans, it is Marilyn Manson's tenth strike that will get shipped to the record stores these days. "Heaven Upside Down" is the title of the new album, featuring ten songs in the typical Manson fashion. He chose an approach of going back in time, trying to re-vitalize the "Antichrist Superstar"-days on the new disc, what he mainly succeeded with.
"Revelation #12" starts with malicious samples before the lead guitar takes over and kicks-off a typical Marilyn Manson song. It's a lot of 'numbers' involved in this song that's build on a pounding beat and a strong industrial foundation.
The opener helps the album to get out of the boxes very well but unfortunately it's "Tattooed in Reverse" that puts a break on things. Slow and more trivial the tunes doesn't lead to a lot of excitement and nor it shocks. It comes a bit with the approach of 'been there, done that'.
The good side is that things get slowly better again. "SAY10" is such a song that brings back the old Manson spirit. The dark and calmer sections are intense, leading to a chorus that's a noisy peak. It's a creepy milestone on the album that has with "Saturnalia" another banging track, reminding of a heavy version of Visage's "Fade to Grey" in some parts.
"KILL4ME" is a real hit on "Heaven Upside Down". The song has a more than proper groove, a gloomy verse and a catchy chorus. This number has quite some airplay potential and I could imagine that we will hear this song quiet often as being part of a Manson live show. Last but not least there's the first single release "WE KNOW WHERE YOU FUCKING LIVE" which belongs to the most pissed Marilyn Manson tracks I have heard for a long time. After a menacing start the tunes unveils a furious brutality in the chorus, all with an overarching hellish vibe.
To sum up: "Heaven Upside Down" is a good Marilyn Manson album. Not more and not less. The revolutionary days are over and the shocking moments became less over time. However, "Heaven Upside Down" is still good enough and an entertaining album that will be appreciated by Manson-fans.
(8/10)
Tracklist:
Revelation #12
Tattooed in Reverse
WE KNOW WHERE YOU FUCKING LIVE
SAY10
KILL4ME
Saturnalia
JE$U$ CRI$I$
Blood Honey
Heaven Upside Down
Threats of Romans
Label: Caroline International
Genre: Industrial Metal
Release Date EU: October 6th, 2017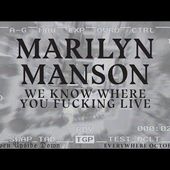 Marilyn Manson - WE KNOW WHERE YOU FUCKING LIVE (official audio)
From "Heaven Upside Down." Everywhere October 6, 2017. Pre-order and listen: iTunes - http://found.ee/MM_iTunes-r Apple - http://found.ee/MM_Apple-r Amazon - http://found.ee/MM_Amazon-r Google Play