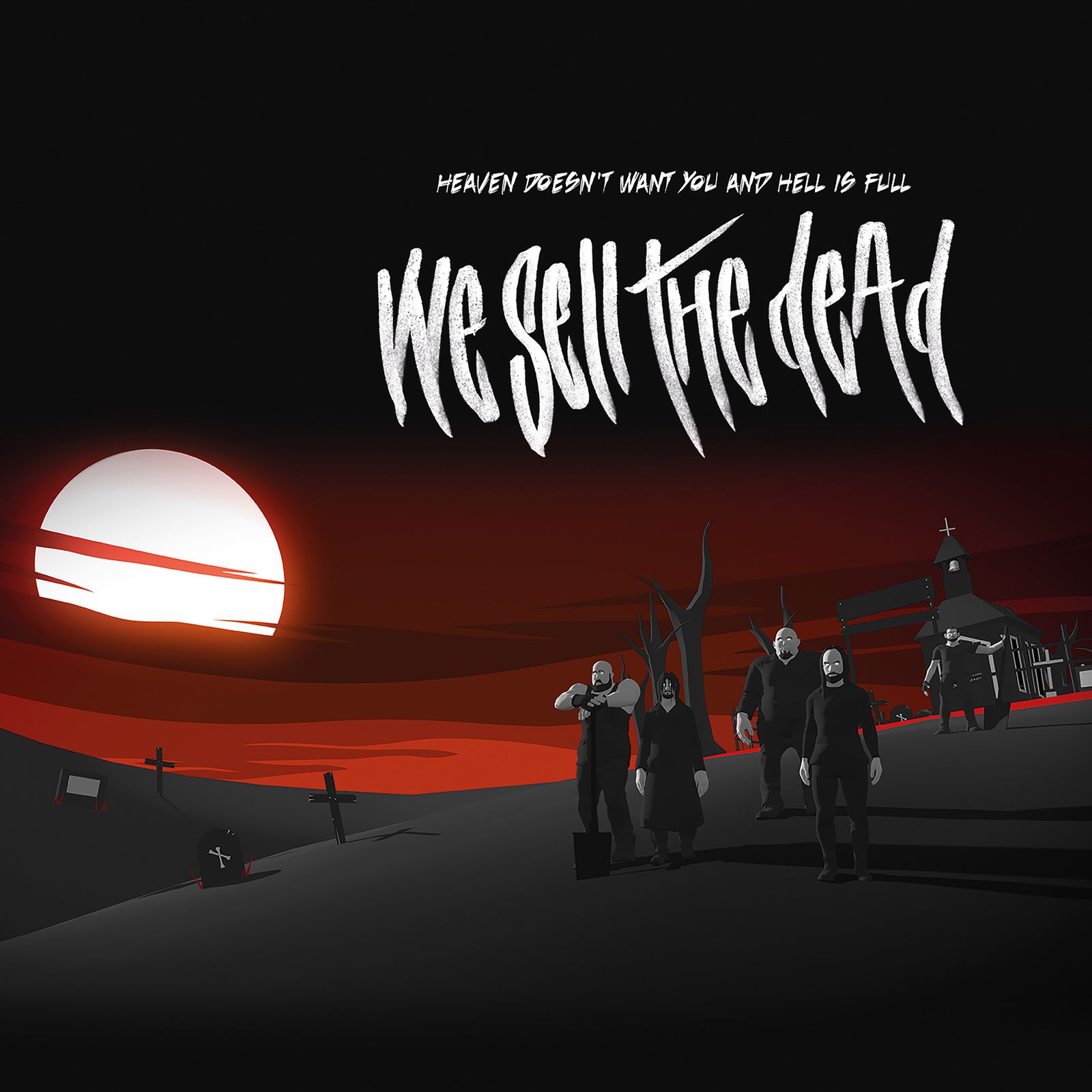 (8/10) You might not heard of this band before and therefor we need to have a look into who these guys are. Actually we are talking about well-known names in rock and metal. We Sell The Dead is no less than Niclas Engeling (In Flames), Gas Lipstick (ex-HIM), Jonas Slättung (Drömrikets) and Apollo Papathanasio (Spiritual Beggars, Firewind).
The overarching question that led to this outfit was: What, if Jack the Ripper would have been part of a band? In a metal band? This was the starting point for We Sell The Dead and their debut "Heaven Doesn't Want You and Heaven is Full".
The album sounds very interesting, which is meant in a positive way. I have to admit that I had a bit of problems to find my way into We Sell The Dead's sound. The first time I listened to it wasn't a thrilling exercise. However, there are records that need to grow and this one belongs into this category.
Contemporary heavy metal is what you can expect of the nine songs that made it on the tracklist. These tracks are linked to each other with a common theme being the bridge. "Heaven Doesn't Want You and Heaven is Full" takes you back to the 19th century when the mentioned Jack the Ripper was up to mischief. This theme leads to morbid and dark expression on the album, starting with the creepy intro "The Body Market".
"Heaven Doesn't Want You and Heaven is Full" is an unusual album that doesn't remind of 'home-base' bands like In Flames and Spiritual Beggars. We Sell The Dead created their own sound and signature, built on their individual path through rock and metal.
(8/10)
Tracklist:
The Body Market
Echoes of an Ugly Past
Leave Me Alone
Imagine
Turn it Over
Too Cold to Touch
Trust
Pale and Perfect
Silent Scream
Label: earMUISC
Genre: Modern Metal
Release Date EU: February 23rd, 2018