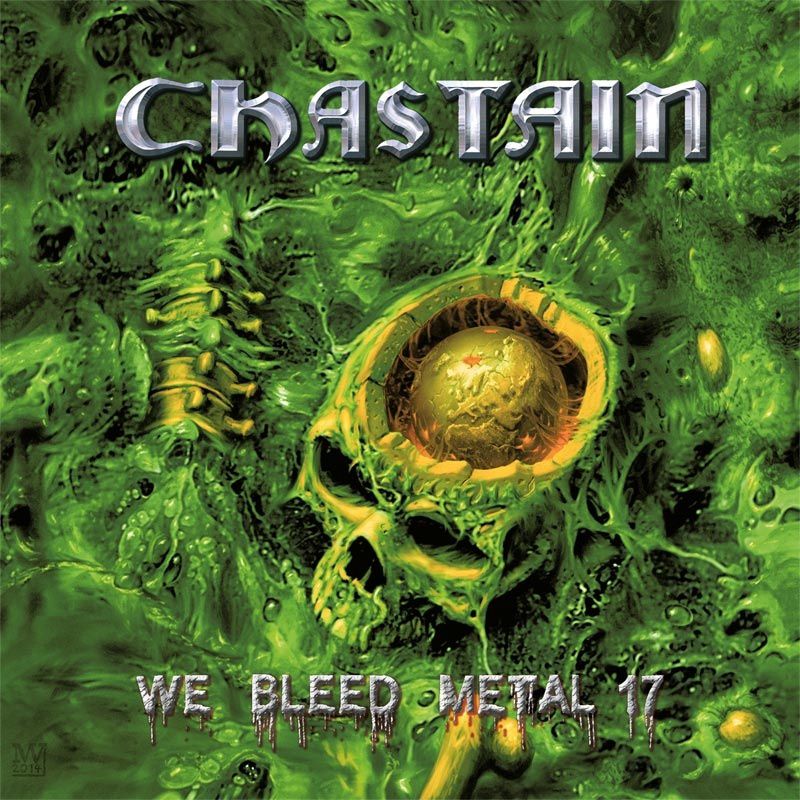 (8/10) Re-releases is one thing, but re-issueing an album that comes with the same drums and vocals while the rest sounds entirely different is an interesting and challenging approach. Guitar wizard David T. Chastain took the challenge and recorded "We Bleed Metal 17" leading to some totally different music than what the 2015 release "We Bleed Metal" included. In addition the 2017 version also got a new artwork which rounds off an interesting package for fans of furious guitars and mindblowing vocals by Leather Leone. It's again the combination of guitarist and singer that makes the difference to some other, more averagely releases.
Some tunes kept the same title on this release, like the title track, while others got even a new name (e.g. "Don't Trust Tomorrow" became "I Live For Today"). In addition the tracklist changed as well which gives the album another flow, including a sound that improved due to some re-recorded parts. My personal fave on the 2017 edition is "Warrior", which was "I Am a Warrior" in 2015. It became far more vigorous and vibrant, making the number to a true power metal hymn.
"We Bleed Metal 17" is an interesting experiment featuring re-arranged songs that showcase the entire potential of David T. Chastain and Leather Leone. Even if you call yourself an owner of "We Bleed Metal" you can easily go for this version too since songs get an entirely different expression. I liked the original version of this Chastain release but the newly arranged "We Bleed Metal" lifts this longplayer to a next level. Good stuff for fans of filigree power metal.
(8/10)
Tracklist:
I Live for Today
Against All The Odds
All Hail
Secrets Creeping
Last Ones
We Bleed Metal 17
Warrior
Bid Your Farewells
Search Time
Label: Pure Steel Records
Genre: Heavy Metal
Release Date EU: August 25th, 2017